4 Jan 2023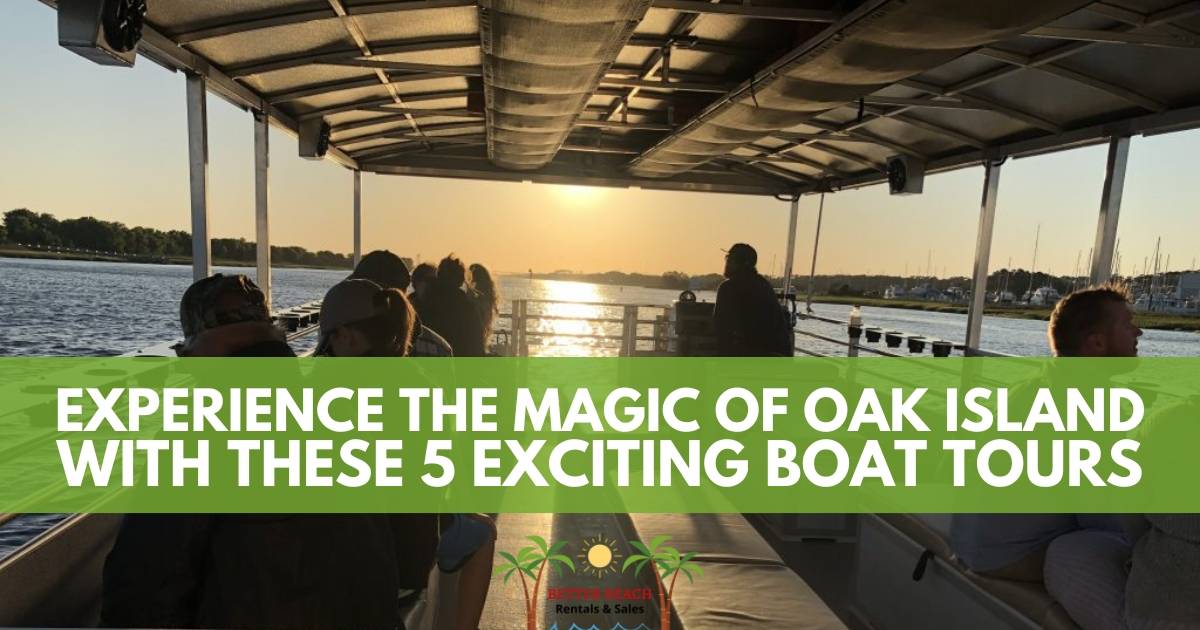 If you're planning a beach vacation to Oak Island, NC, you may want to experience the thrilling boat expeditions offered in the area. Everyone can find something to enjoy, from sightseeing and dolphin watching to fishing and sunset cruises. Here are our choices for the top boat trips close to Oak Island, NC!
And if you're looking for the best places to stay on Oak Island, check out our beach rental properties. We offer stylish and comfortable properties with stunning views of the area. Find your favorite beach rental and start planning your beach vacation today!
Tour H20
This company was voted in the top 10% of attractions in the world by Tripadvisor Traveler's Choice in 2021. Bring your family and join any of their unique tours that will show you the best of Oak Island from a boat's vantage point. They have a Nature Tour where you can tour the Intercoastal Waterway, rivers, and the ocean looking for wildlife and enjoying the fantastic views. Or take the Sunset Tour for a romantic cruise of the sunset! Try exploring other islands on their Explore the Islands tour. They also offer family fishing trips and visits to local restaurants and bars on the seaside. For a truly memorable vacation, book a tour with Tour H20.
Southport Boat Rentals
You can rent a boat for a full day, half day, or even long term with this company in Southport, NC. But if you want to see the best of Oak Island, try one of their majestic boat tours that give you stunning views, wildlife watching, and great conversation with these ocean experts! Southport Boat Rentals offers sightseeing tours and sunset cruises and will ferry you to other locations like Bald Head Island! For more information, visit their website Southport Boat Rentals.
Southport By Seaside
Get private boat tours and sunset cruises with this company. Their tours will bring you up close and personal with wildlife encounters with birds, dolphins, and other sea life! Enjoy enchanting views of the east coast on a two-hour tour from a vantage point you can't get anywhere other than by boat! They offer the Cape Fear Tour and the Sunset Cruise or customize a cruise with their private tour option! Visit their website, Southport by Seaside, for details!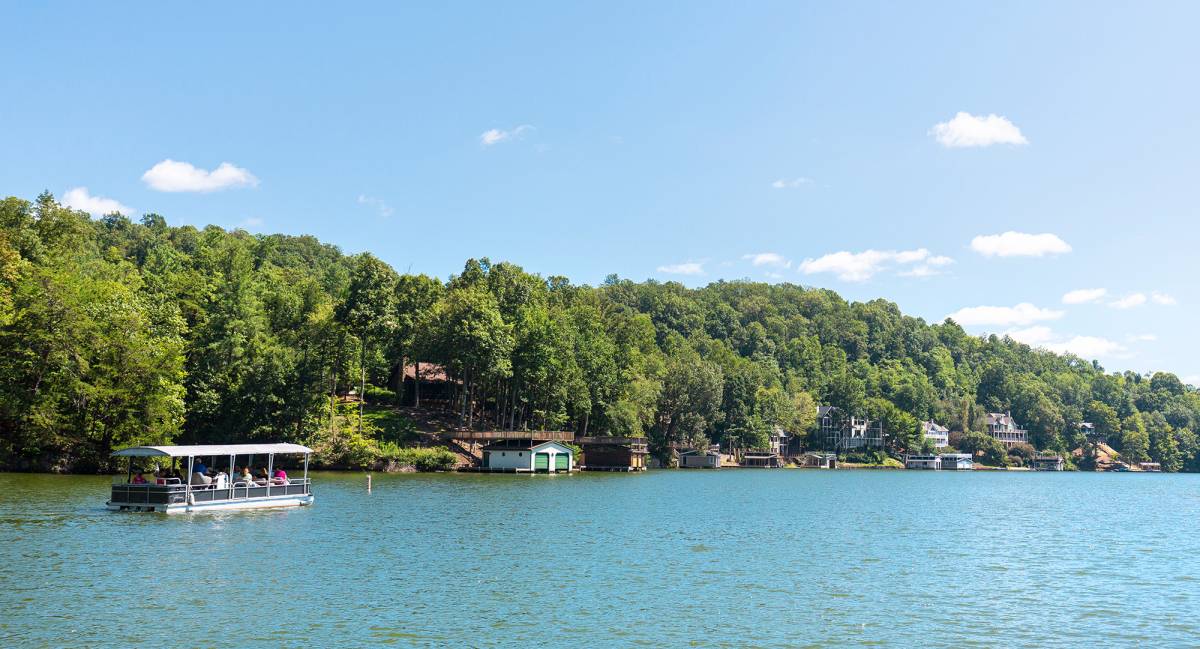 Oak Island Offshore Fishing Charters
You can settle into a day of fishing with Oak Island Fishing Charters and their 7–12-hour excursions! Bring your whole family and relax in some of the best fishing spots on the coast of North Carolina, trolling for fish. You may be lucky enough to catch fish like King Mackerel, Wahoo, or Mahi-Mahi. They also take you by some wreck fishing for bottom-feeding fish! They accept customizations to the tour if you want to do a shorter charter instead. See their website for images and information about offshore fishing!
Oak Island Fishing Charters
Not to be confused with the above company, this Oak Island Fishing Charter company offers fishing tours and boat cruises! Enjoy fishing charters near shore and offshore or try their dolphin tour or scenic boat trips. They will take you to gorgeous locations around Southport, Bald Head Island, Lockwood Folly River, and many other stunning areas perfect for viewing wildlife, marine life, and panoramic landscapes from an ocean viewpoint! Watch the birds diving for fish or the dolphins playing in the ocean in this unforgettable experience!
No matter which boat tour you choose, you're sure to have an experience you will always remember on your beach vacation. And after a long day of enjoying your vacation, you can come back to the comforts of a home away from home. Check out our gorgeous vacation rental properties available in the area. From cozy beach condos to spacious oceanfront homes, there's something for every budget and preference. So don't wait - start planning your dream beach vacation to Oak Island, NC, today!
Our Featured Properties
Hand-picked, just for you!
3 Full Baths, 1 Half Bath
4 Bedrooms
12 Guests
8 Full Baths, 1 Half Bath
10 Bedrooms
32 Guests
2 Full Baths
4 Bedrooms
9 Guests