18 Sep 2023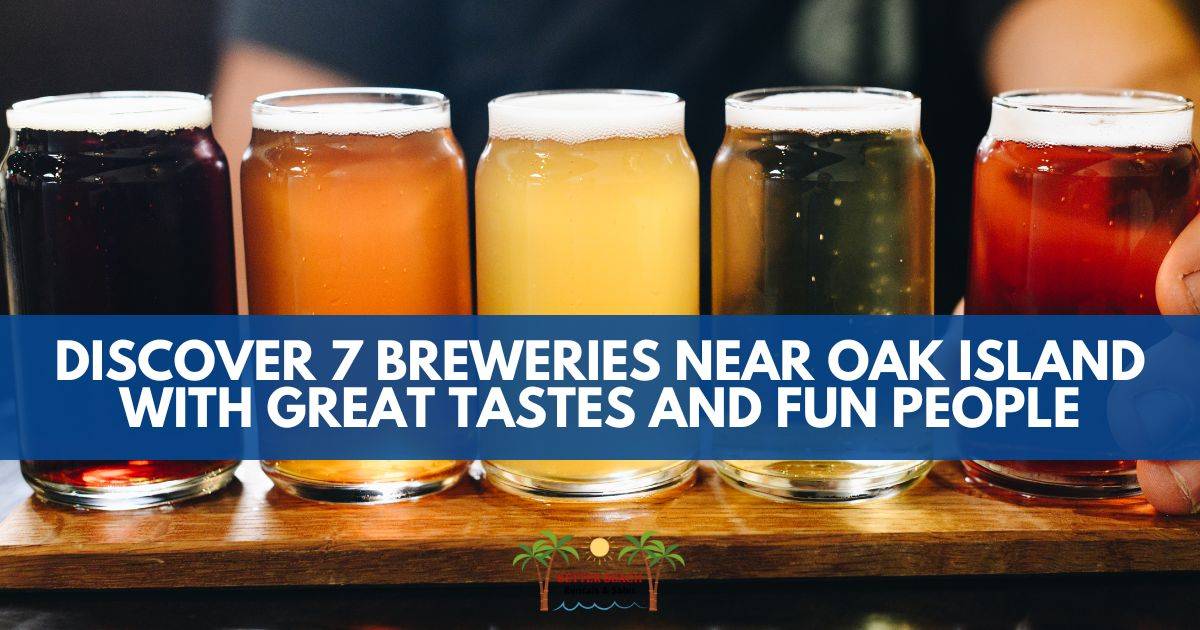 Fall is upon us, and what better way to enjoy the crisp, coastal air and golden hues than with a refreshing pint of craft beer in hand? Oak Island and its neighboring areas are home to a rich tapestry of breweries, each offering a unique blend of tradition, innovation, and community spirit.
As you plan your fall getaway, consider staying at one of our beautiful properties. Our rentals provide the perfect base to explore the vibrant brewery scene. Let's look at some of the breweries that promise an unforgettable experience.
Lonerider at Oak Island
Lonerider's newest location is in beautiful Oak Island. It offers a variety of beers, including ones like IPAs, blonde ales, light lagers, porters, and chocolate milk stouts. But also they offer an array of spirits and good food. The brewery also sits on the water, offers fantastic views, and often has fun events like live music, celebrations and so much more. Visit their website or Facebook page to stay updated on the latest information!
Solar Brewing Company
The Solar Brewing Company is a haven for beer enthusiasts in Oak Island. Established in 2022, they offer a great selection of beer, ciders, IPAs, and lagers. But if you prefer non-alcoholic drinks, they have those too. Order online from their menu, and you can enjoy appetizers, pizza, wings, sandwiches, soups, salads, and a nice list of beer, wine, and sodas to wash it all down. And of course, they have a great atmosphere and live music! Be sure to follow them on Facebook for updates on their events.
Southport Tap and Cellar
Just a stone's throw away in Southport, you'll love this mix of beer and wine to choose from on location or on the go. Their extensive list of beers includes favorites like pilsner, lager, IPAs, and cider. But you can also try something new like Pumking or Chocolate Stout, perfect for the fall season. If you prefer wine or specialty drinks, choose from cabernet sauvignon, dry reds, rosé, Moscato, and more. Check their website for weekly specials and events like live music, trivia, sports games, and music bingo.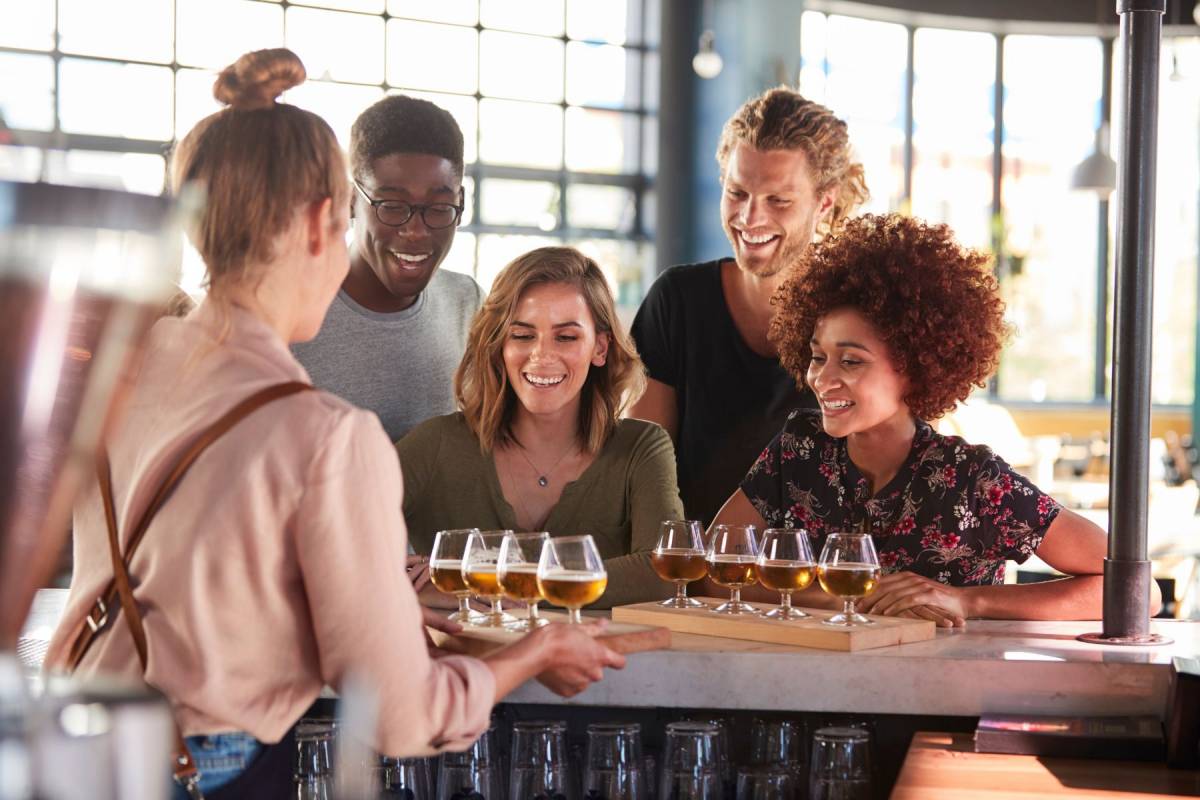 Brunswick Beer and Cider
This brewery is in Leland, NC, about 30 minutes from Oak Island. They offer beer, cider, and a great menu of items like pizza. Some events you can enjoy are pop-up markets and their festive anniversary celebration. Or go to one of their Beer, Bourbon & Cigars nights, where you can enjoy appetizers, beer flights, bourbon tasting, and cigars for a great price. And you can't beat that kind of social fun and atmosphere, making them worth a visit! Learn more about them on their Brunswick Beer and Cider Facebook page.
DrumTrout Brewing
A relatively new addition to the brewery scene, DrumTrout Brewing opened its doors in 2021 in Wilmington. The brewery promises a cozy and welcoming environment with indoor and outdoor seating where you can enjoy a good selection of beers like blonde ales, pale ales, brown ales, IPAs, and sour ales, as an example of their options. They also have wines, cider, hard kombucha, and non-alcoholic drinks.
Edward Teach Brewing
Also in Wilmington, Edward Teach Brewing invites beer enthusiasts to enjoy a variety of freshly brewed beers at their brewery. You can choose two ambient atmospheres with a rustic and industrial feel inside and an elegant candlelit outdoor seating area on the patio. Their beers are made with old-world techniques updated to modern crafting styles and range from wheat to lagers to IPAs. Here, you will enjoy various tastes and an exciting community with live music, trivia nights, and much more.
Ironclad Brewery
Established in 2014, Ironclad Brewery is housed in a rustic building dating back to 1925 in Historic Downtown Wilmington. The brewery spans over 10,000 square feet across two floors, offering a grand space to enjoy various in-house craft beers and a selection of wines, ciders, and spirits. It's a great place to enjoy a beer or host a special occasion. Learn more about their beer flights, hours, and other events on Facebook!
The Oak Island area offers rich and diverse breweries, making it a perfect vacation destination for those wanting to explore the tastes of coastal North Carolina. It promises something special for every beer enthusiast and so much more. It's the perfect fall experience to enjoy with your favorite people to make exciting and memorable experiences.
And a great way to make it even better is to consider renting a beach house to call home each night. Our properties are the perfect backdrop to all your exploration and adventures. Check out our properties and find the best one for you. Each one offers unique charm and fully equipped kitchens for those delicious fall meals. The homes are conveniently located near the beach, and all Oak Island offers.
So why wait? Book your stay with us and embark on a brewery tour with great beers and unforgettable memories. Cheers to a fall vacation filled with discovery, joy, and, of course, excellent brews!
Our Featured Properties
Hand-picked, just for you!
10 Baths
12 Bedrooms
32 Guests
6 Baths
7 Bedrooms
24 Guests
3 Baths
4 Bedrooms
10 Guests