7 Jul 2022

3 Amazing Tours for Your Summer Vacation
One great way to enjoy a vacation is to get a different perspective of your surroundings. This usually leads to a different perspective on life and is why vacations can be such an awesome experience.
 A great way to do that on your summer vacation this year is to consider going on a tour! There are several great ways you can do this in Oak Island and add to the adventure at your Better Beach summer vacation rental! 
 Check these out!

Southport Helicopter and Airplane Tours
This company has been in business for 9 years. They offer air tours, aerial services for your videography or photography, and even flight training if you're adventurous and want to become a pilot.
Whether you're in a plane or helicopter, both are great ways to see Oak Island. 
Their tour pricing starts at $60 per person for helicopter rides around 8 miles of Oak Island beaches and Intracoastal Waterway.
They also offer a range of longer tours that extend up to 85 miles of aerial awesomeness for $390 per person in a helicopter, or $195 per person in an airplane ride. There are 6 different packages for different lengths of tours, and two pricing tiers between helicopter or airplane rides.
No matter what your budget is, you can ramp up the adventure needle on your summer vacation this year by checking out one of these tours. Imagine all the pictures you can get! If you'd like more information, please visit their Fly High Tide website!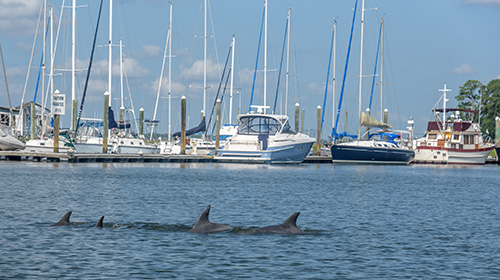 Boat Tours
Southport by Seaside offers private boat tours and sunset cruises. Each tour is around 2 hours long and seats up to 6 people.
You'll view the coastal area of Cape Fear, Bald Head Island, Oak Island, Southport or the Intracoastal Waterway.
Be prepared to see some beautiful scenery and amazing wildlife on your tour. There are many kinds of birds and other species in these areas. You might even see a dolphin or two!
The cruises cost $60 for adults and $50 for children 12 and under. Call (910) 269-8674 for more information about dates and times these tours are available! Also, you can visit their website, Southport by Seaside. 
The Swamp Park
The Swamp Park offers swamp boat tours, two different zipline courses, a tree-top aerial challenge course, and a self-guided educational nature trail. 
They also have a guided swamp buggy (ATV) tour that goes around the entire eco-park where you can view all the beautiful plants and wildlife native to this area.
This amazing, activity-filled park gives guests the opportunity to do fun and interesting things out in nature gaining awe and respect for all the magnificent things it has to offer.
It is a truly memorable experience you and your family of all ages will never forget!
If you'd like to experience a day trip here you can visit their website, The Swamp Park, for booking information, hours, directions and more. 
If you're looking for exciting and memorable ways to add adventure into your summer, consider taking a vacation at one of Better Beach's rentals so you can thoroughly enjoy one or more of these impressive tours.