27 Apr 2023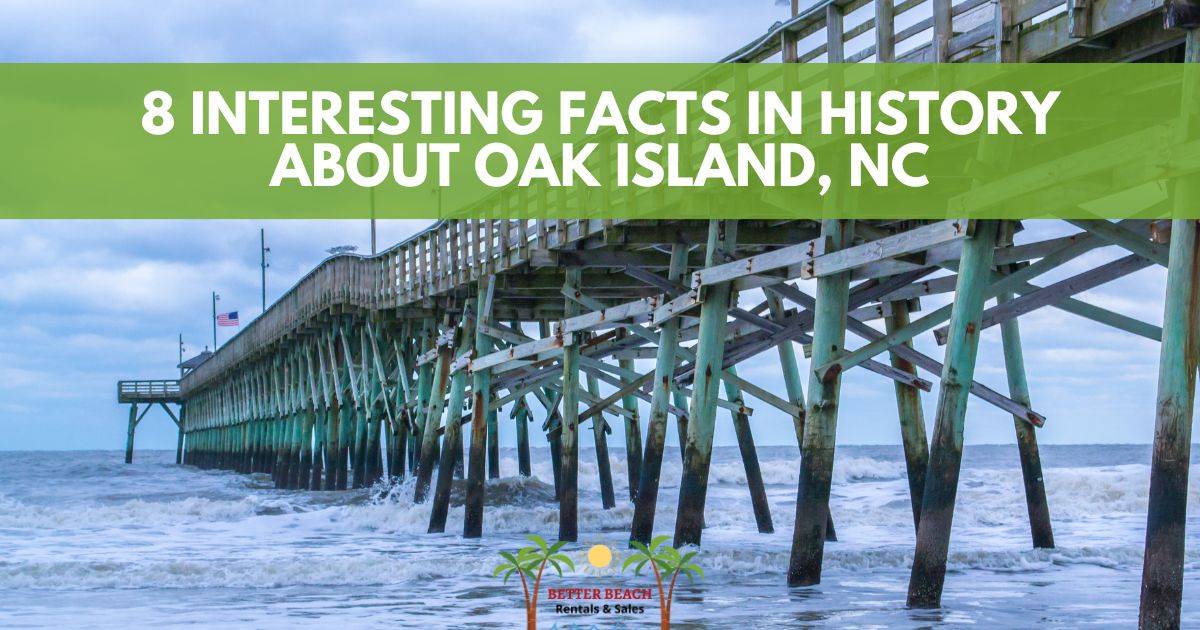 Oak Island, NC, is a historic seaside town in the southeastern North Carolina region. It is a barrier island with a rich history dating back several centuries. In this blog, we will explore interesting historical facts about Oak Island in detail and what makes it a fascinating place to visit. And if you'd like to visit, check out our vacation rental properties, where you can make memories of a lifetime! 
Waccamaw Siouan Indians and The First European Settlement
Oak Island's history dates to the pre-colonial era when the Waccamaw Siouan Indians inhabited it. The indigenous tribe used to live in southeastern North Carolina, now known as Brunswick County. The first European settlement occurred in 1830 on the island's east end. 
Oak Island Oak Trees
When Europeans first arrived, the island was the only area with abundant red oak trees, hence the name Oak Island. However, sometime during the 1800s, a black ant infestation destroyed the oak tree population, and now the island has spruce trees and shrubs.
The Oak Island Lighthouse 
The last lighthouse built in North Carolina was the Oak Island Lighthouse. Built in 1958, the lights stand 169 feet in the air to guide ships through the hazardous waters around the island. It is 131 steps to the top, but the builders didn't use a traditional spiral staircase. Instead, they used ship ladders to construct a way to get to the top.
The Town of Oak Island 
In 1999, two towns, Long Beach and Yaupon Beach, decided to incorporate as the Town of Oak Island. It was then incorporated in 1999, which gave it more autonomy and control over local governance.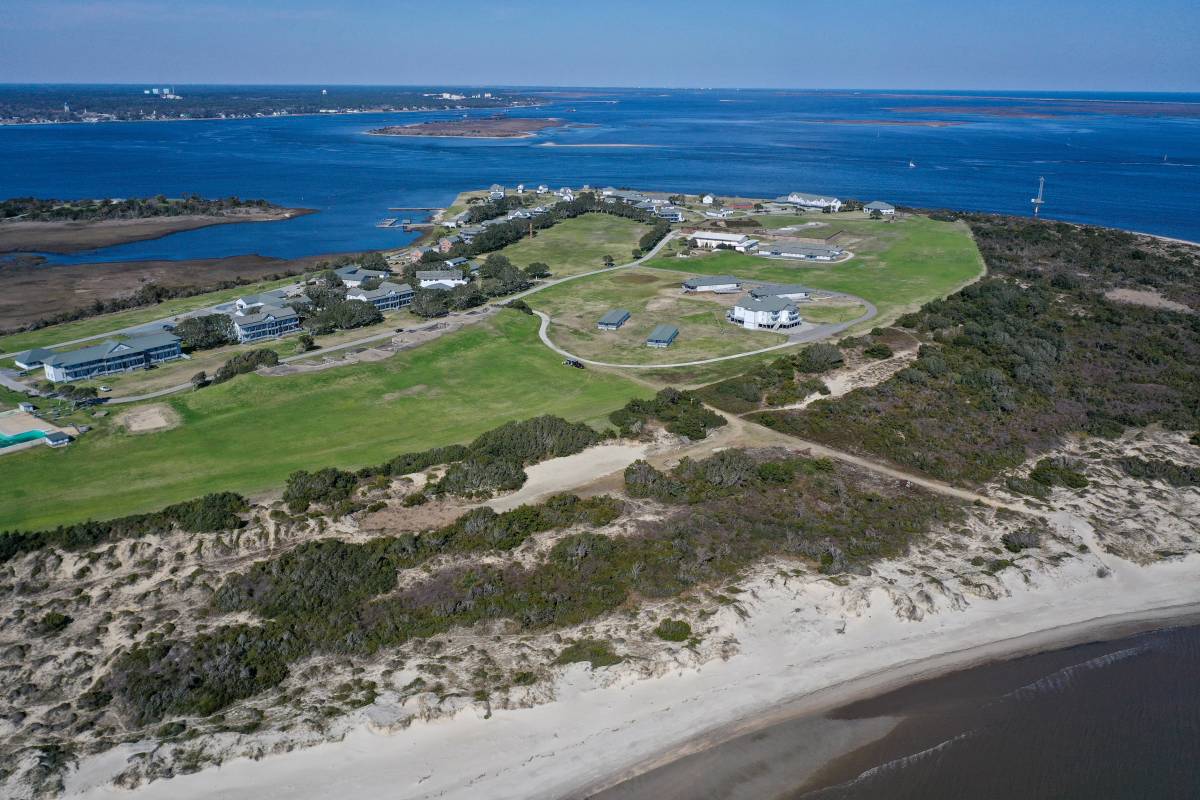 Oak Island Population
According to the U.S. Census Bureau, Oak Island's population was just over 8,500 in 2020. According to World Population Review, the population may be well over 9,500 residents by the end of 2023 and up to 10K in 2024. However, this is just an estimate using software that analyzes past data and is subject to change.
Oak Island Hurricanes
Oak Island has experienced many significant hurricanes, with Hurricane Hazel in 1954 being one of the most destructive storms. It registered as a Category 4 hurricane with winds up to 140 mph at Oak Island, resulting in a 12-foot storm surge and devastation.
Fort Caswell Historic District 
Fort Caswell Historic District was added to the National Register of Historic Places in 2013. The U.S. armed forces occupied it from 1836 – 1945, and it has since become a Christian retreat center for the North Carolina Baptist Assembly.
The Oak Island Pier 
It was initially built in 1955 and known as the Yaupon Pier but has since been rebuilt several times due to storm damage, once in 1972 and then in 1992. After restoration, it is now the highest pier in North Carolina at 27 feet above sea level. 
Extra fun fact: The oldest pier in North Carolina was built in 1923, making the Kure Beach Fishing Pier in Wilmington, NC, the oldest pier in North Carolina. L.C. Kure built the pier out of pine and it was 120 feet long.
Oak Island is a popular tourist destination, with visitors coming from all over the world to enjoy the island's beaches, parks, and historic sites. The island offers something for everyone. If you're looking for a great place to stay for an Oak Island vacation, check out our vacation rental properties. We have gorgeous homes with stylish décor and fully equipped kitchens. Find your favorite one and book your vacation today!
Our Featured Properties
Hand-picked, just for you!
3 Full Baths
5 Bedrooms
12 Guests
6 Full Baths, 1 Half Bath
7 Bedrooms
24 Guests
1 Full Baths
2 Bedrooms
6 Guests