22 Sep 2022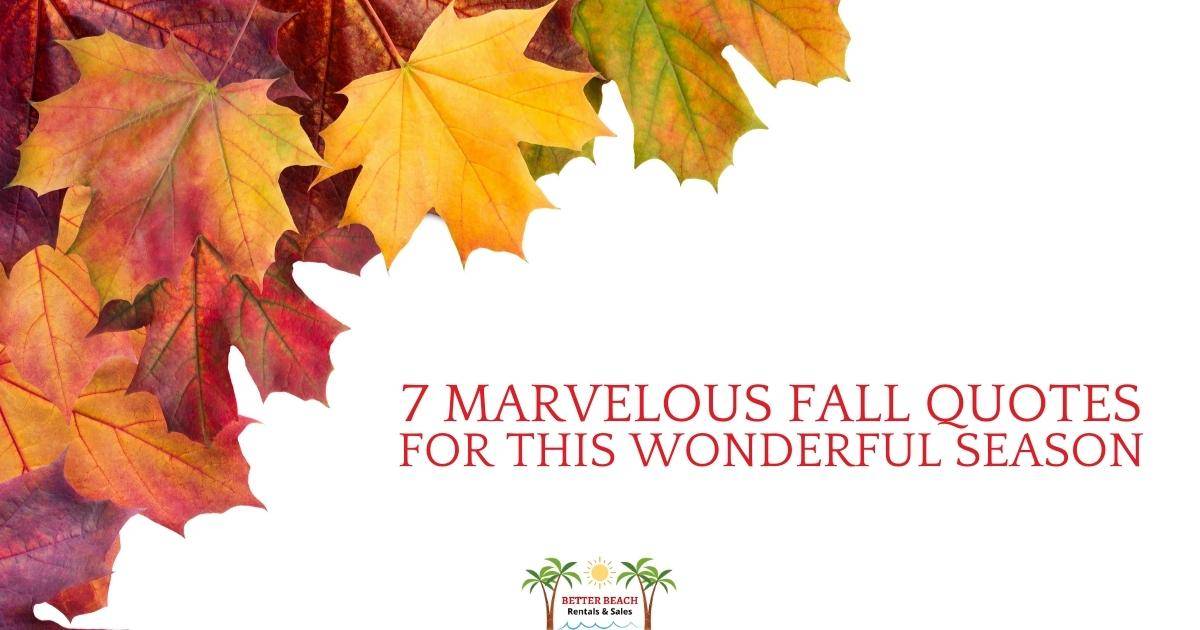 With all the beauty the fall season brings, we've pulled together seven fall quotes to celebrate! There is so much to do around Oak Island that it makes a truly remarkable vacation any time of the year. But the off season brings its own unique flavor of fabulousness that we hope you will join us in this year!
If you're looking for a lovely vacation rental, check out some of our best places to stay and find the perfect one for your fall getaway. We currently have several properties on special and would love for you to check them out!
We hope you'll enjoy these lovely fall quotes, and they give you something interesting to ponder over your favorite drink or in your favorite journal.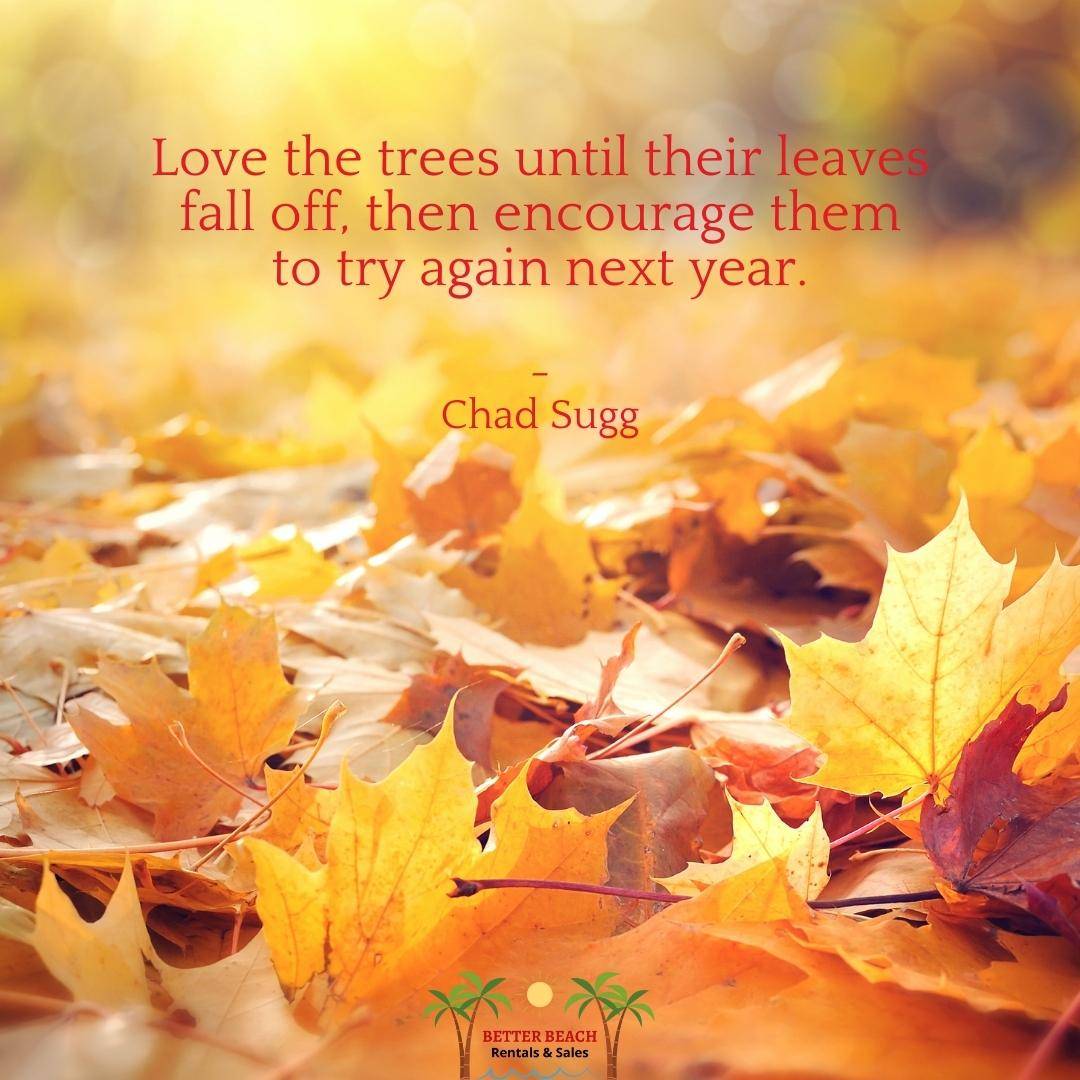 Trees with their leaves falling in the autumn gives us extra reasons to love them. Spend as much time as you can outdoors during the fall season!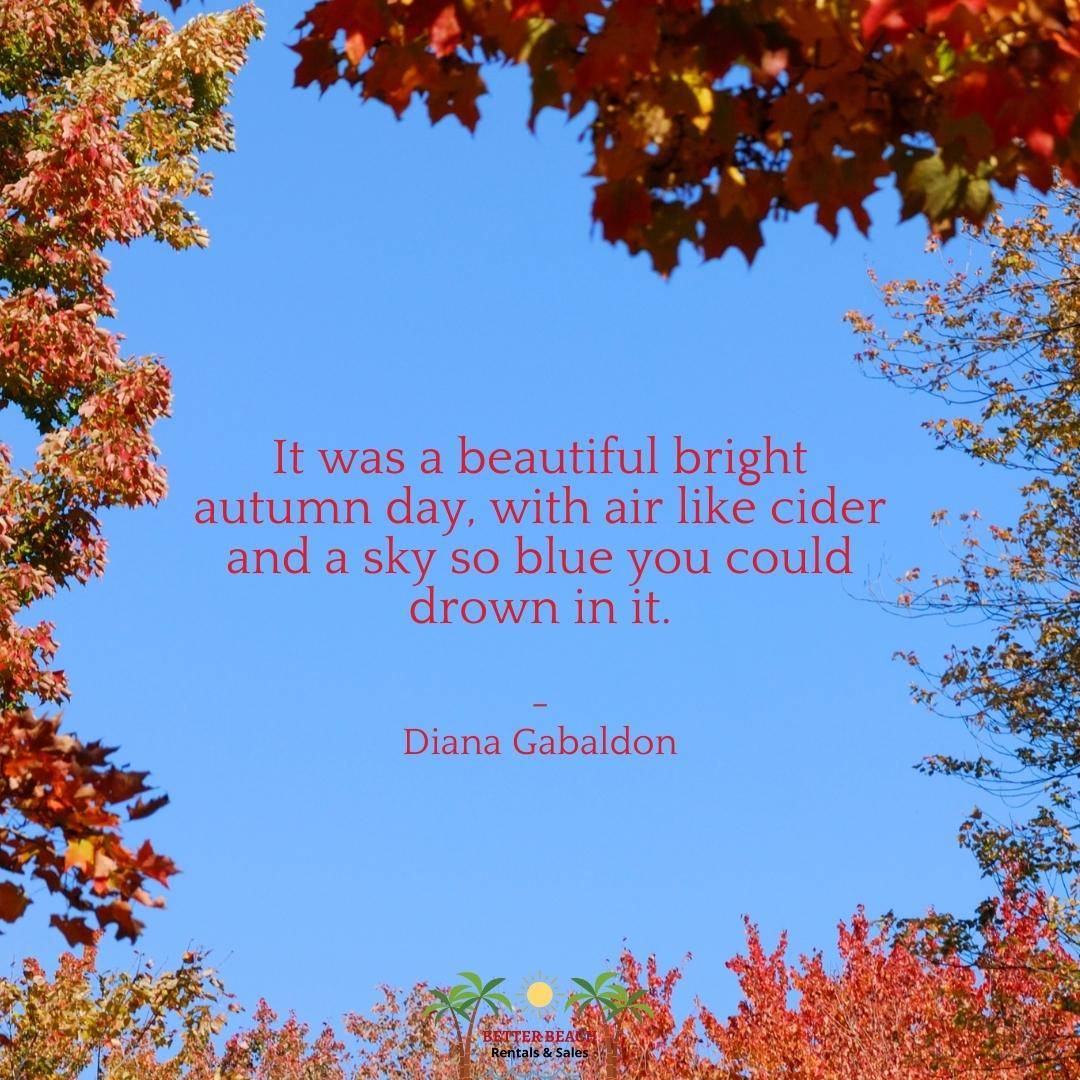 With so many amazing festivals going on this autumn, make sure to celebrate the fall season with cider, comfort food, and crisp ocean air. Come take a vacation and see us on Oak Island!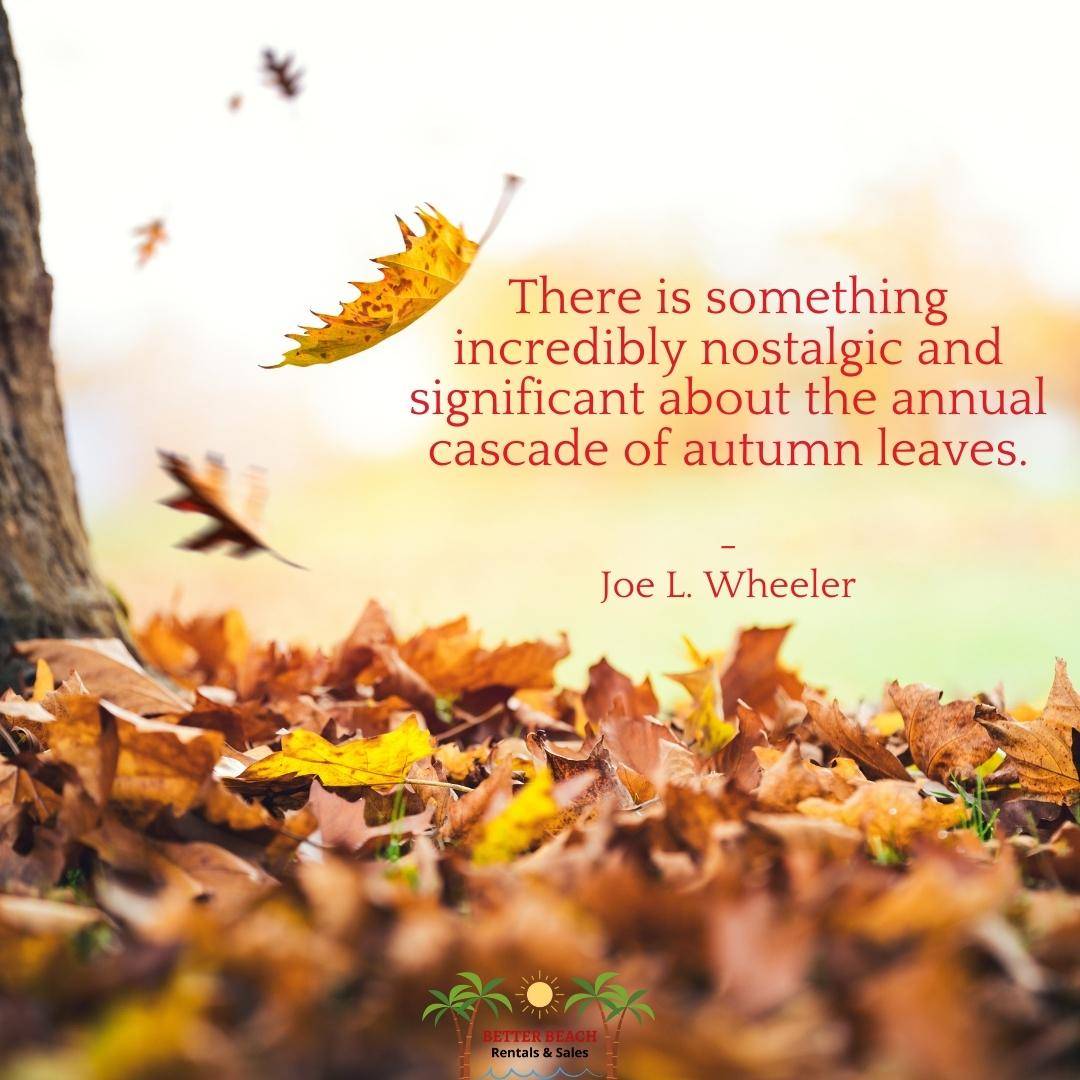 Take a day trip out through the lanes and tunnels of trees changing over to their fall fashion for the best time of the year.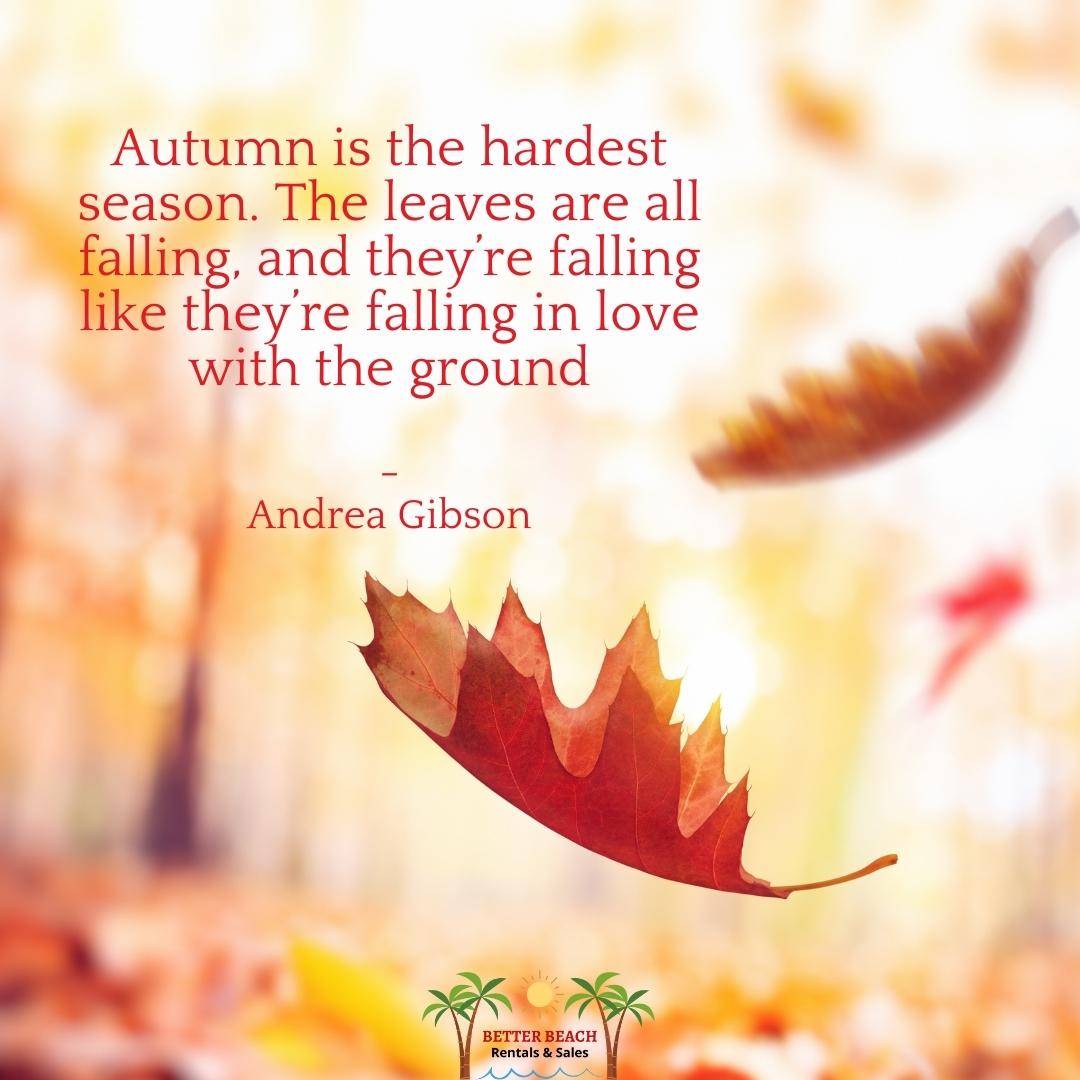 And we're all falling just as hard for all the trees and their leaves. Don't forget to get some amazing pictures with your friends and family this year.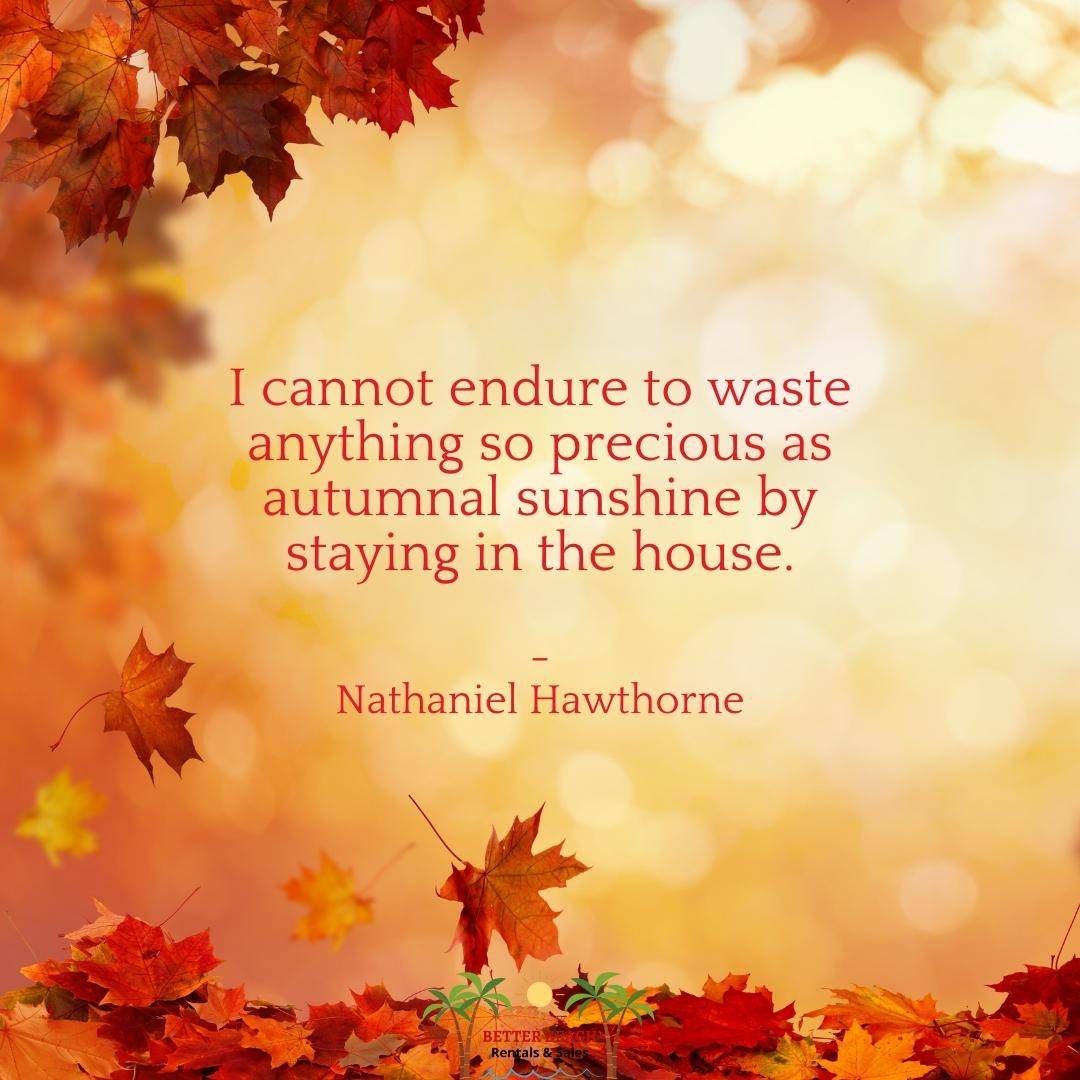 With winter coming soon it's a perfect time to get outdoors as much as you possibly can. Take a trip to the beach or a walk through a wooded area. You'll feel all the blessings in your life come alive.
There is so much more beauty to see than just the leaves and so many beautiful places to see the foliage, late flowers, the amazing sunsets, and sunrises. Set aside a couple of weekends to get out and see them.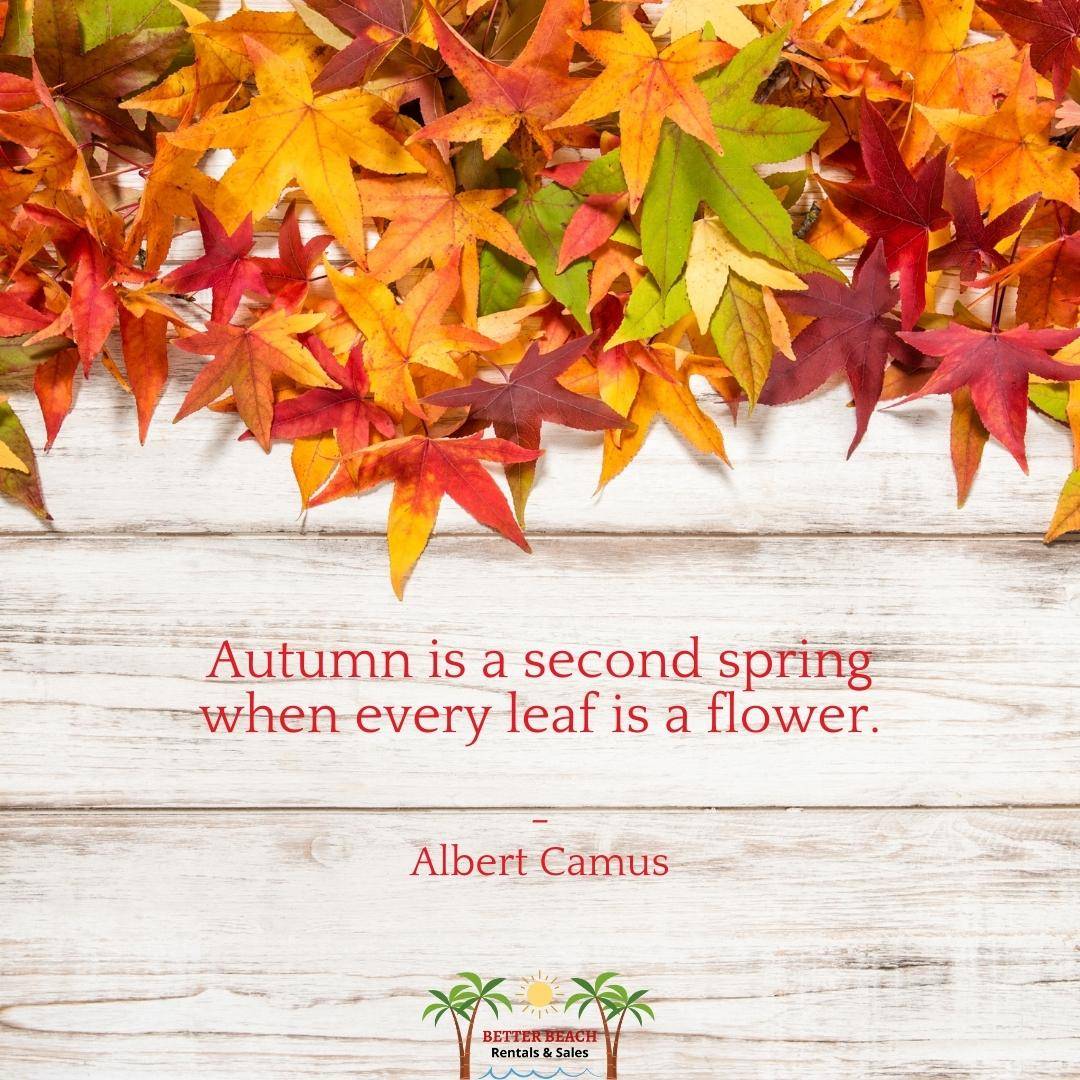 Be sure to enjoy this entire fall season as much as you can. Winter will be here before we know it and all the beauty of the colorful fall season will fade into the snow. Make sure to gather your harvests be it fruits and vegetables or loving hugs from your friends and family.
This is the time of year to enjoy one another, make amazing memories, and be grateful for all that we have in our lives.
We hope you thoroughly enjoyed contemplating these seven fall quotes as much as we did. Nature is so vibrant during these months that these are great to jot down in memory books next to favorite photographs to consider for years to come.
If you need any help making plans for your fall vacation, don't hesitate to contact us! We have several properties on special and many more to choose from and would love to help make this year special whether you're lounging on the beach or going on multiple adventures!
Our Featured Properties
Hand-picked, just for you!
3 Baths
4 Bedrooms
10 Guests
6 Baths
7 Bedrooms
24 Guests
10 Baths
12 Bedrooms
32 Guests