9 May 2023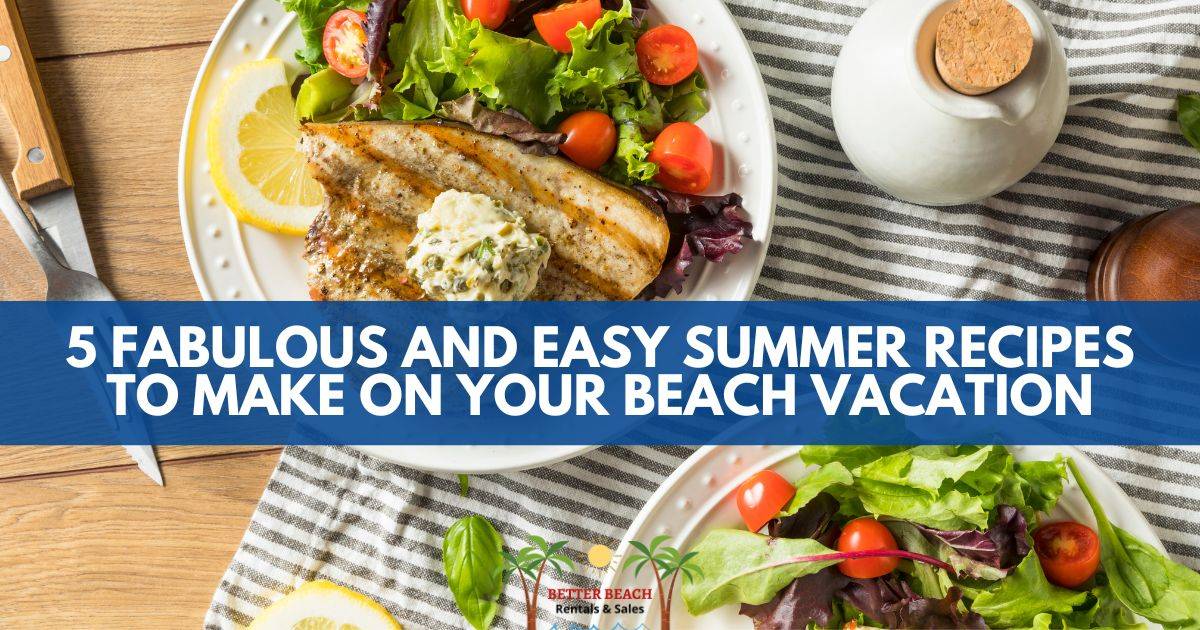 Summer is the perfect time to enjoy delicious homemade seafood, making a beach vacation rental stay so much more enjoyable. Cooking a family meal can be a fun and bonding experience while hanging out with your family. These easy-to-make recipes will have your mouth watering with fish so fresh that you can only get right on the coast. And it saves a lot of money from eating out too much, making your vacation more affordable. Here are five delicious recipes you can make this summer on your beach vacation!
Grilled Shrimp Skewers
If you're staying in accommodations with a grill, this recipe will be a perfect family meal to enjoy on the patio in the ocean breeze and summer weather. Grilled shrimp skewers are fast to make and so easy you'll be eating in no time. All you need is your favorite marinade, fresh shrimp, skewers, and your best spot for a BBQ. Many sides will go great with these, like coleslaws or fresh salads, and here is an excellent list of more salads and sides you can try!
Crab Cakes
This classic summer dish is always a favorite and easy to make for a quick meal. You can have this whipped up in about a half hour with crabmeat, crackers or breadcrumbs, and a handful of other ingredients and spices. Serve with a salad, grilled vegetables, or any of your favorite sides. Crab cakes are so good you'll want to make again.
Clam Linguine
If you love Italian and seafood, clam linguine is a great one to add to the menu for the week. It's delicious, filling, and takes just a few minutes to make. Grab some fresh clams, linguine, white wine, garlic, and parsley, and you're set for a great dish. Cook the clams in the white wine until they open, and serve with the linguine, and it's perfecto!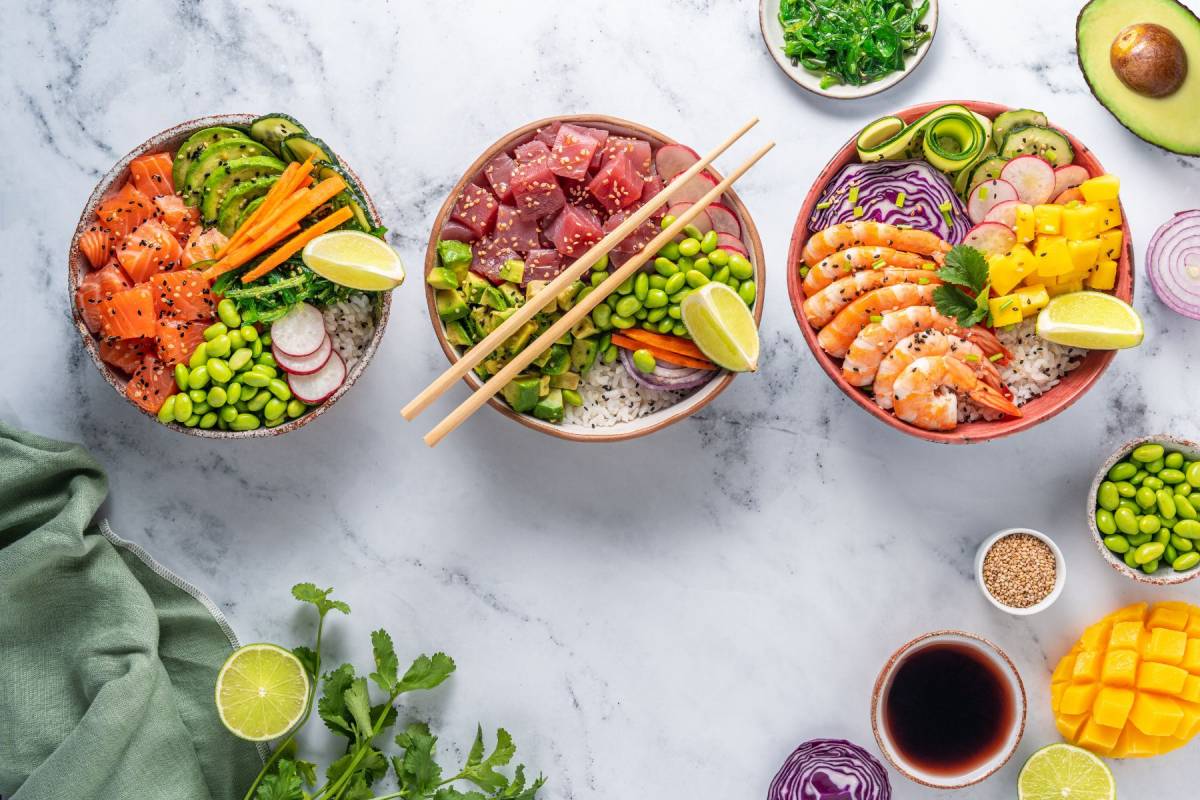 Tuna Poke Bowl
A tuna poke bowl is fun and tasty for a great summer Hawaiian dish. It's as easy as making rice, marinating fresh tuna in soy sauce and sesame oil, and slicing fresh vegetables or fruits like cucumbers and avocados. However, there are endless possibilities of different ingredients you can try. It's important to note with this dish that traditionally, it is made with ahi tuna and eaten raw, so make sure to get "sushi grade" tuna if you want to eat raw tuna in your tuna poke bowls.
Grilled Swordfish Steak
Swordfish steak is a great summer dish that is perfect for grilling. Brush olive oil, lemon juice, and herbs on the steak and grill for a few minutes on each side until it's cooked through and charred. Serve with grilled vegetables or salad.
Oak Island Seafood Markets
Two great places to get fresh seafood are Haag & Sons Seafood on 7901 E Oak Island Dr. and Pelican Seafood on 6235 E Oak Island Dr., which is a seafood market and a restaurant. Both markets have outstanding friendly service and a wide variety of seafood like crab, tuna, lobster, swordfish, grouper, shrimp, and much more.
With all these great recipes and the best places to buy them, it is easy to put together a summer menu for your vacation on Oak Island. It helps budget for a fantastic holiday and creates many opportunities for quality family bonding time over amazingly delicious summer seafood dishes! And if you are looking for a beautiful place to stay for your summer trip, check out our vacation rentals. We offer fully furnished homes with many excellent amenities. You can spend your vacation in comfort and style with plenty of space for your family and to make unforgettable memories of a lifetime!
Our Featured Properties
Hand-picked, just for you!
3 Full Baths
4 Bedrooms
14 Guests
5 Full Baths, 1 Half Bath
7 Bedrooms
22 Guests
9 Full Baths
12 Bedrooms
35 Guests