13 Feb 2023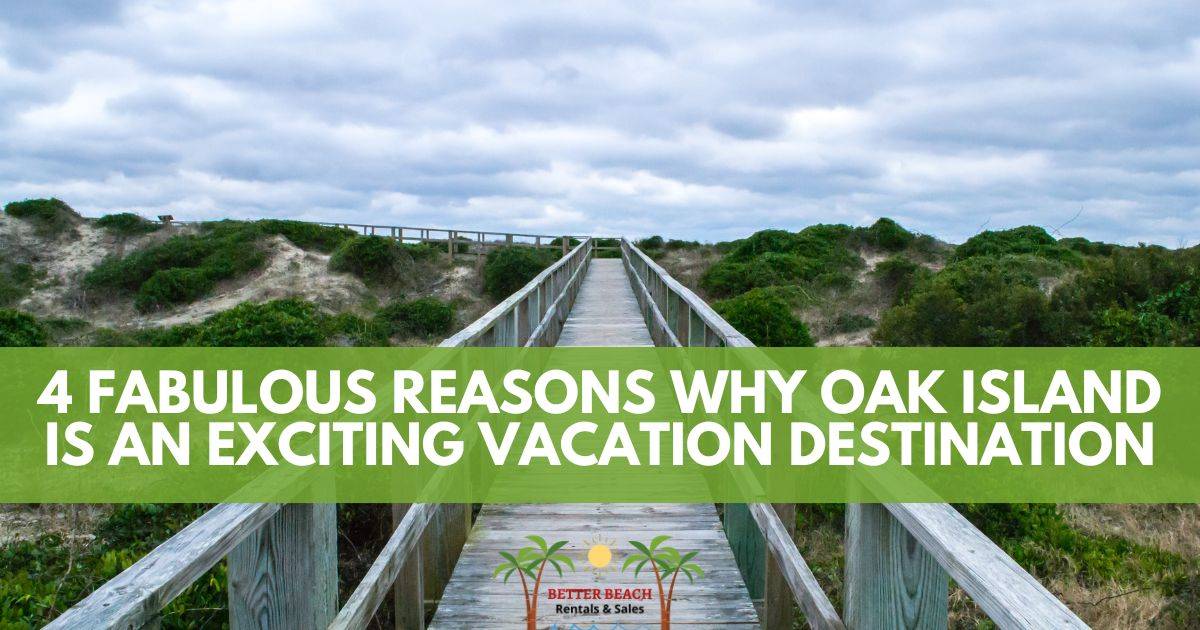 Why Visit Oak Island, NC
Oak Island, NC, is a beautiful family vacation destination with year-round activities. With its gorgeous beaches, myriad things to do, popular attractions, and abundance of nature and wildlife experiences.
Along with the town's friendly people, it makes it a well-loved vacation spot by many. It's a perfect place to rent a vacation rental home for the whole family where you can relax and have adventures but feel at home while having so much fun!
1. Interesting Facts About Oak Island, NC
Oak Island, NC, used to be called Long Beach until 1954, when Hurricane Hazel barreled through and destroyed the town. Only 357 buildings survived the storm. And eventually, it merged with neighboring Yaupon Beach in 1999 to become Oak Island.
It is also unique because it has only around 8,878 people. It is on the Intracoastal Waterway and the Atlantic Ocean, making it great for fishing and watersports. Additionally, Oak Island is home to an abundance of wildlife, including bald eagles and loggerhead sea turtles.
2. Why Oak Island is a Popular Destination
Oak Island has many exciting things to do for different interests, making it a popular destination point. You can enjoy some of the best fishing in the Brunswick Islands, a great place to start is at the Oak Island Fishing Pier.  
If you want to take boat tours, explore nature areas, learn to surf, participate in watersports, explore lighthouses, or simply relax on the beach all week and soak up the sun, you can find all that and more on Oak Island!
There is plenty of shopping, delicious restaurants, and fun places to hang out, like our many bars and cafes. You can learn about local wildlife species at places like the Ocean Education Center or the Oak Island Nature Center. To learn about the lower Cape Fear's maritime history check out the North Carolina Maritime Museum in Southport.
There is so much to do here. People come back year after year to keep exploring and experiencing such a beautiful place.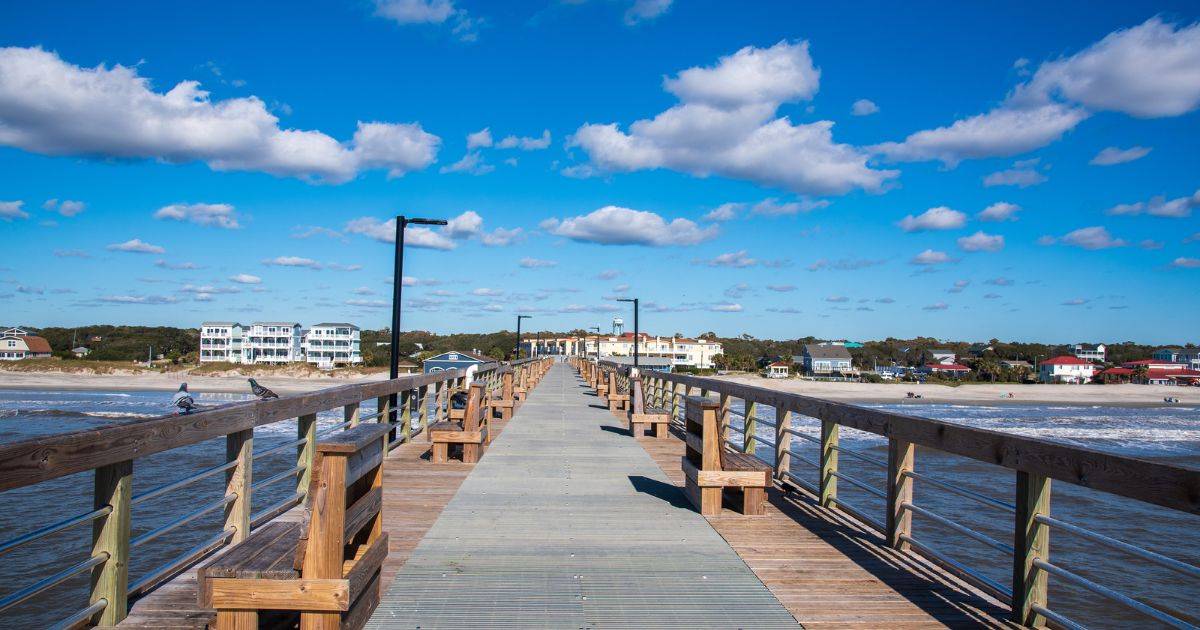 3. Animals You Can See Around Oak Island, NC
If you're like many of us, you love getting out to the beach and nature to see all the fantastic wildlife and marine life. Oak Island is teeming with many species of animals like bald eagles, sea turtles, dolphins, ospreys, great blue herons, and more.
There are also deer, raccoons, foxes, and other small animals. It is common to see many species of crabs along the beach like the horseshoe crabs, an ancient species that has been around for 450 million years! Animals add so much to the area's beauty and the magic that draws many here for vacation.
4. Some of the Best Attractions on Oak Island
If it's your first time coming to Oak Island for a beach vacation, you will most definitely want to make sure you spend ample time on the beach, taking in the gorgeous ocean waves and breeze!
The Oak Island Lighthouse and North Carolina Maritime Museum offer a historical view of the island. You can learn fascinating facts about pirates and early settlers and fascinating information about the ecosystems that thrive here.
There are many great restaurants, bars, and places for coffee, shopping, or seeing live music! If you like golfing, we have a great Oak Island Golf Course, or there are amazing tours you can take, like helicopter rides, planes, and boats, or go to the swamp park and try a zip line!
Stay with Us on Oak Island
It is hard to say what attractions are the best because there are so many fun things to do! We recommend you pick your favorites and then come back again next year! With its friendly atmosphere and abundance of things to explore, we are sure you will love it here like we do and want to keep coming back.
And if you love renting a spacious beach house, we have many to choose from for your beach vacation. We offer stylish homes with plenty of amenities and gorgeous views. Check out our vacation rental properties and book a stay with us today!
Our Featured Properties
Hand-picked, just for you!
5 Full Baths, 1 Half Bath
7 Bedrooms
22 Guests
9 Full Baths
12 Bedrooms
35 Guests
3 Full Baths
4 Bedrooms
14 Guests