22 Apr 2022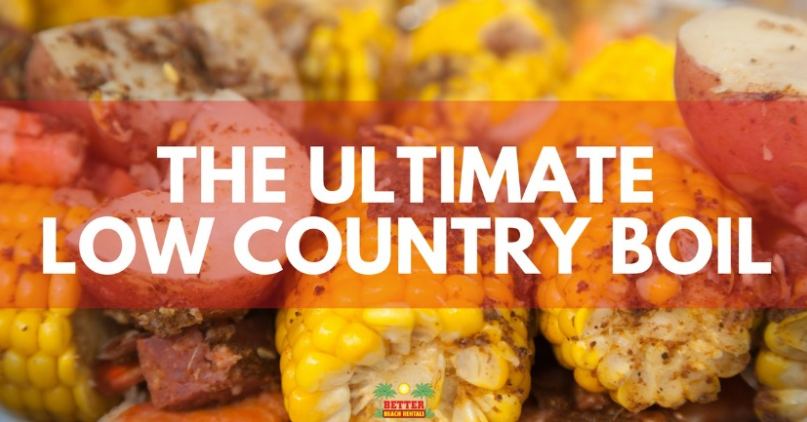 Sometimes simple is best and there is nothing more simple, delicious, and perfectly beachy than a traditional Low Country Boil. This one pot wonder of flavor is the perfect way to celebrate an Oak Island beach vacation. So grab a pot, set the table, throw down some newspaper, and get ready to visit seafood heaven. 
What is A Low Country Boil?
The Low country boil, also known as Frogmore stew, has a storied history, though it is a relatively recent idea. Its roots extend farther back in time and place to the Creole-style cuisines of the Gullah (the descendants of African slaves) who have long populated the Sea Islands and coastal regions of South Carolina, Georgia, and northeastern Florida. Lore credits the original recipe to Richard Gay, of Gay Fish Company, who hailed from Frogmore on St. Helena Island, deep in the heart of the Sea Island Gullah community. This is why the boil is commonly referred to as Frogmore stew, but here in North Carolina, you'll mostly hear it referred to as a Low Country Boil.  Interestingly enough the low country boil is not technically a stew, since the liquid is drained before the contents of the pot are served (traditionally, on a large open table). But enough history, let's get started!
Find Great Local Seafood
Before we get started making your low country boil, we need to find the best and freshest local seafood. After all, a dish is only as good as the ingredients you put in it. Lucky for you, you're in one of the best places on the coast to find fresh seafood. Your Oak Island vacation home is never far away from a great seafood market. 
Here are three markets that have been serving our local area for years: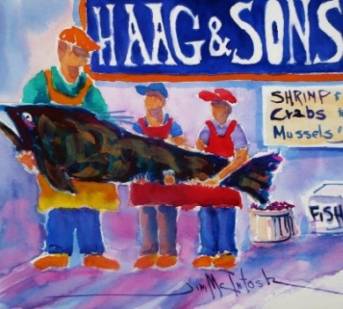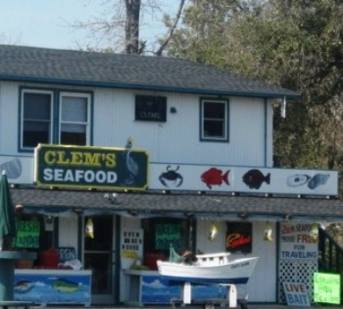 Tips When Buying Fresh Shrimp
When you buy shrimp at the local market, follow these tips and you'll be sure to get the best shrimp available.  Avoiding dry, dull shrimp is all about locking in the moisture. To do this, buy fresh whole shrimp with the head still attached. If those aren't available, buy frozen shrimp with the shell still intact. The shell, like the head, helps the shrimp retain its moisture. Shrimp rot quickly, so really fresh or frozen is the only way to go.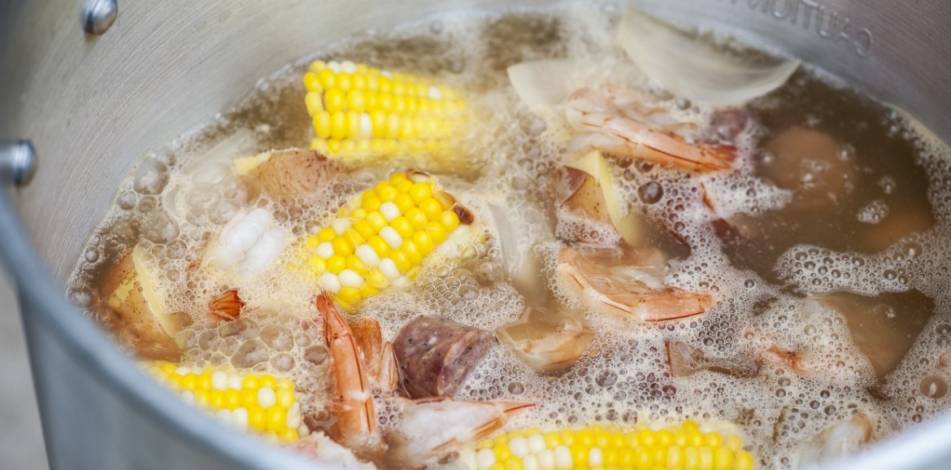 An Easy Low Country Boil Recipe
Now that you've gathered all the freshest local ingredients it is time to start cooking. Don't worry about having all you need to prepare this recipe. All of our vacation homes have well-appointed kitchens, and you'll find everything you need to prepare great meals like this for your family and friends.
Low County Boil Recipe
Coastal Living Version 
Boil 4 pounds small red potatoes
5 quarts water
1 (3-ounce) bag of crab boil seasoning
4 tablespoons Old Bay seasoning
2 pounds kielbasa or hot smoked link sausage, cut into 1½-inch pieces
6 ears of corn, halved
4 pounds large fresh shrimp, peeled and deveined 
optional: Cocktail sauce
Add potatoes to large pot, then add 5 quarts water and seasonings. Cover pot and heat to a rolling boil; cook 5 minutes. Add sausage and corn, and return to a boil. Cook 10 minutes or until potatoes are tender.
Add shrimp to stockpot; cook 3 to 4 minutes or until shrimp turn pink. Drain. 
Serve with cocktail sauce. 
Serves 12.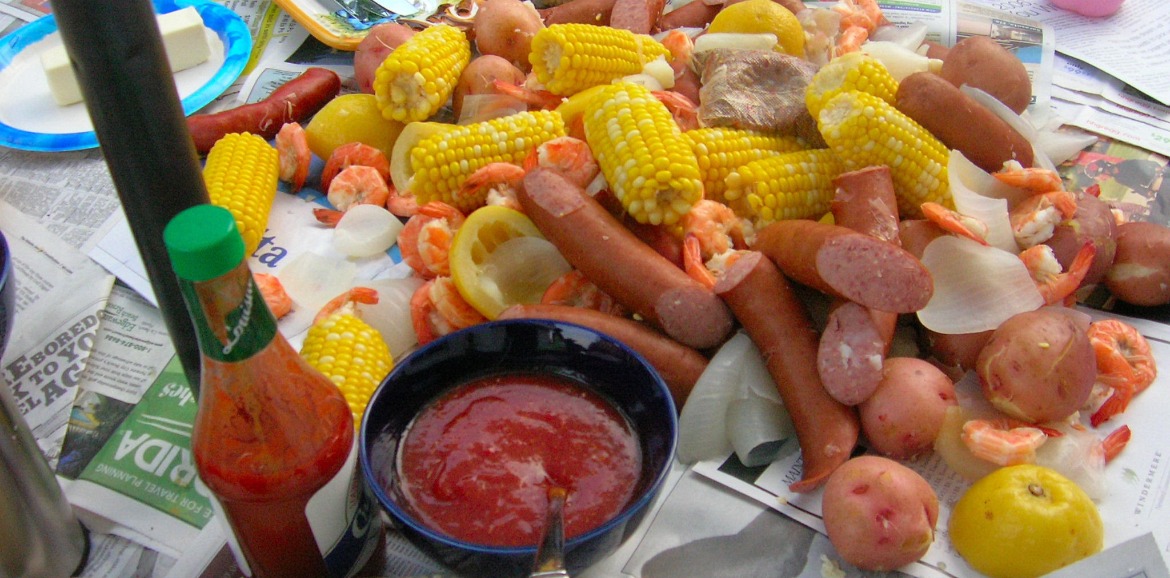 Time To Eat
It's time to enjoy the fruits of your labor. Now, eating a low country boil isn't like any other dining experience. The first thing you need is a good sturdy tablecloth. Next, you need to put down a layer of newspaper and then it is time to dig in and have fun. Peel the shrimp, enjoy the corn, and savor the heat of the sausage. In the end, the best feature of a low country boil are the people sitting at the table with you. There is the real genius of this dish, it's the ability of it to bring everyone together and that, after all, is what a beach vacation is all about. 
Now that you have a great recipe to share with friends and family during your Oak Island beach vacation, the only thing you need to complete this recipe is the perfect Oak Island beach rental. Luckily this is one ingredient we can help you with. Give one of our reservationists a call today at 910-278-1147 or click the button below to begin planning your Oak Island vacation today.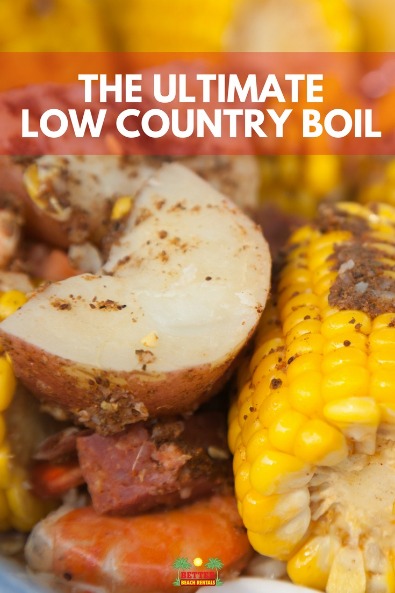 Do you have a favorite twist on the low country boil?