25 Apr 2022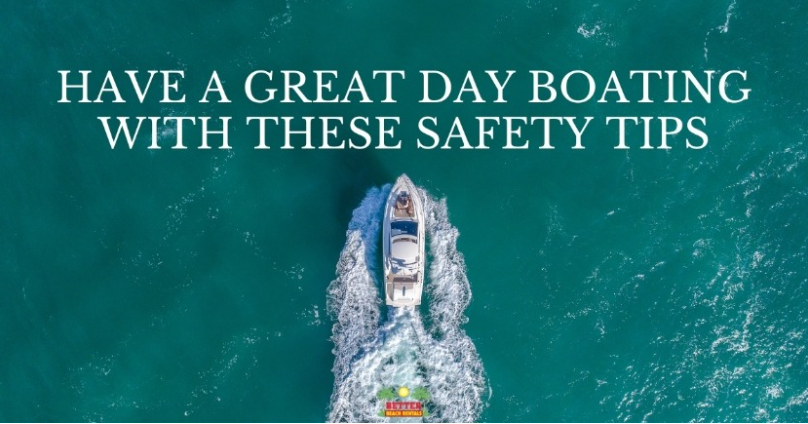 There are a lot of great things to do and see on Oak Island. One of the more popular activities is boating. The waters in and around Oak Island are famous for fishing, beautiful sunsets, water sports and general boating. Whether you are an avid sailor or like to zoom along at fifty miles an hour to your favorite fishing spot. taking a few minutes to review some safety tips is never a bad idea. Nothing can ruin a vacation faster than being unprepared. So fire up the engine, hoist the sail and cast a line as we review some general boating safety tips. 
Take a boater safety course
Yup, you guessed it – we are telling you to go to school. Ok, not exactly, but taking a boater safety course is a great way to learn a lot of basics about navigation, boat maintenance and finally understanding why the buoys are red and green. The courses are short, every state offers them and they are inexpensive. 
Check your rigging
Checking your rigging is always a good habit. Many of our visitors moor their boats on Oak Island year round. The corrosive power of the salt air and the wind can cause havoc on a sailboats rigging, so it is always a good idea to check it before you head out on the water.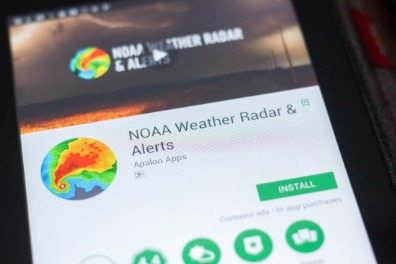 Check the Weather
The weather on the North Carolina coast can change in a matter of minutes. Thunderstorms are common in the late afternoon. Winds can change speed and direction rapidly making the waves and currents unpredictable. Checking the weather is a must for anyone wanting to spend the day on the water.  Tip- Marine radios provide continuous local weather updates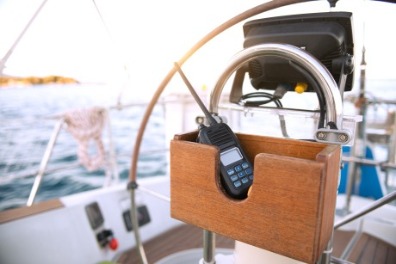 Have a Radio
Cell phones don't work well on the water. Having a good quality marine radio is the only reliable way to stay in contact with other boaters, the Coast Guard or Sea Tow. Whether you but a handheld radio or have one installed in the boat the expense is still worth it for your safety
Have Proper Safety Gear
We all hope for a great day on the water, but the reality is emergencies do happen and when they do you'll want to be prepared. You don't have to have a huge emergency kit made, but having a few items in an emergency kit can make all the difference.  Here are a few items to have on your next Oak Island vacation boating outing. 
Flashlight – Get a good quality flashlight and pack extra batteries. This can be used for signaling, checking on the engine compartment or just help you see at night if your lights have a malfunction. 
Duct Tape – Does it fix everything? No, but it can help patch a small leak, fix a sail or even help with broken rigging. A simple roll of Duct Tape can be a real miracle in the right situation.  
Bailing Bucket- Bilge pumps can fail and a leak can be a real disaster. Having a simple bailing bucket can make al the difference. The bucket can be used for other purposes, but having a good quality bucket is a must on every boat. 
First Aid Kit – Small cuts, a fish hook or just a simple sunburn can ruin your day. Make a simple first aid kit for your boat. It might just be a life saver some day. 
Whistle – There are international signals that tell others you are in distress and a good whistle is one of them. Whistles are easy to hear on the water, cheap and effective. . 
Fire Extinguisher – A fire on a boat can be a huge disaster and one of the most critical emergencies on a boat. Boats are required to have a smoke extinguishers and you should never leave the dock without one.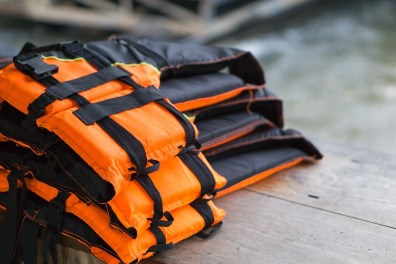 Life Jackets are the law
Heading out on the water without life jackets can not only get you in trouble with the local marine patrol and Coast Guard, but also leave you in a real bind at the wrong time. You don't need expensive life jackets, just get good quality U.S.C.G approved life jackets that are appropriate for the size of your passengers.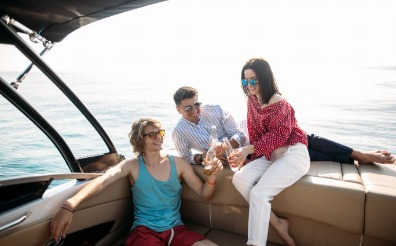 Alcohol and boating don't mix
It may sound a bit preachy, but there is no faster way to ruin your day on the water (and possibly end up in serious legal trouble) than drinking and boating. Always have a designated driver for your boat. North Carolina takes boating under the influence very seriously and there is no excuse for being intoxicated while boating. 
Tip: Life jackets can go out of date and be degraded over time and with exposure to the elements. Make sure to check your life jackets at the beginning of each season. 
Use your bilge blower
You should run them for at least four minutes to ventilate the bilge before starting the engine. This will rid the bilge of any gas buildup that might be present.
All that is left to do now is to plan your next Oak Island beach vacation. We have a great staff of professionals standing by to help you find the perfect vacation home. Give us a call today at 910-278-1147 or click the button below to book your next vacation.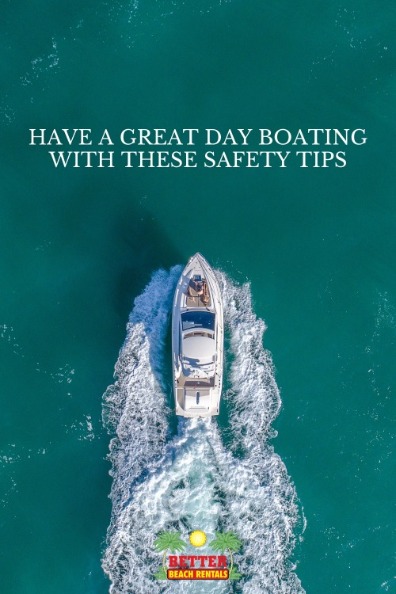 PLAN YOUR NEXT OAK ISLAND BEACH VACATION TODAY