25 Aug 2022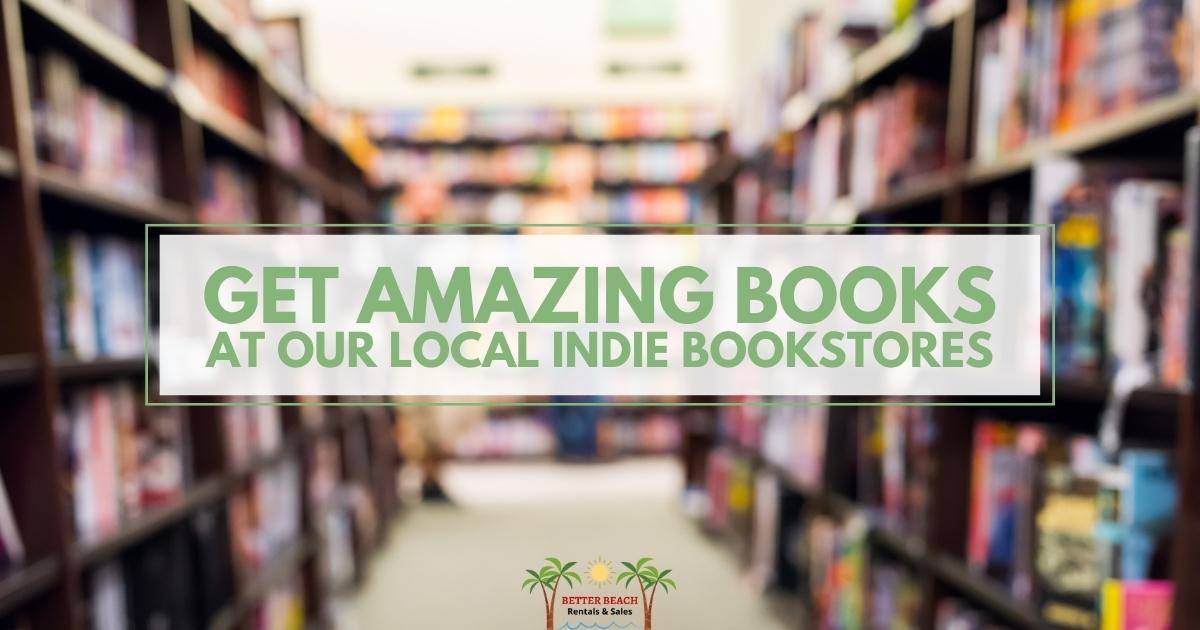 It's a great time of year to visit a local indie bookstore and get your fall reads ready for those cozier days when it feels amazing to curl up with a good book. A perfect activity for your fall vacation!
Here are some great indie bookstores you can check out to stock up on your favorites! We recommend you try them all!
And if you're still planning your fall vacation and haven't chosen a spot yet, we have some great vacation rentals we think you'd love. 
Pelican Bookstore
1780 Chandler's Ln.
Unit 10B
Sunset Beach, NC 28468
It's a local bookstore with an independent feel. The staff love books and being able to bring you knowledge of what the book is about. They don't just read the reviews, but they take the time to read the books so they can answer any questions you may have. 
They carry a little of everything so you will find a wide variety of genres in both hard and paperback books, children's books, local authors, jigsaw puzzles, and greeting cards. If you're looking for something they don't have, they're more than happy to order it for you.
Despite it being a smaller indie shop, Pelican Bookstore still carries a good selection of books, the staff is friendly and helpful, and the locals love visiting time and again. It's a great place to pick up your fall reads this season! 
Visit their website or their Facebook page Pelican Bookstore.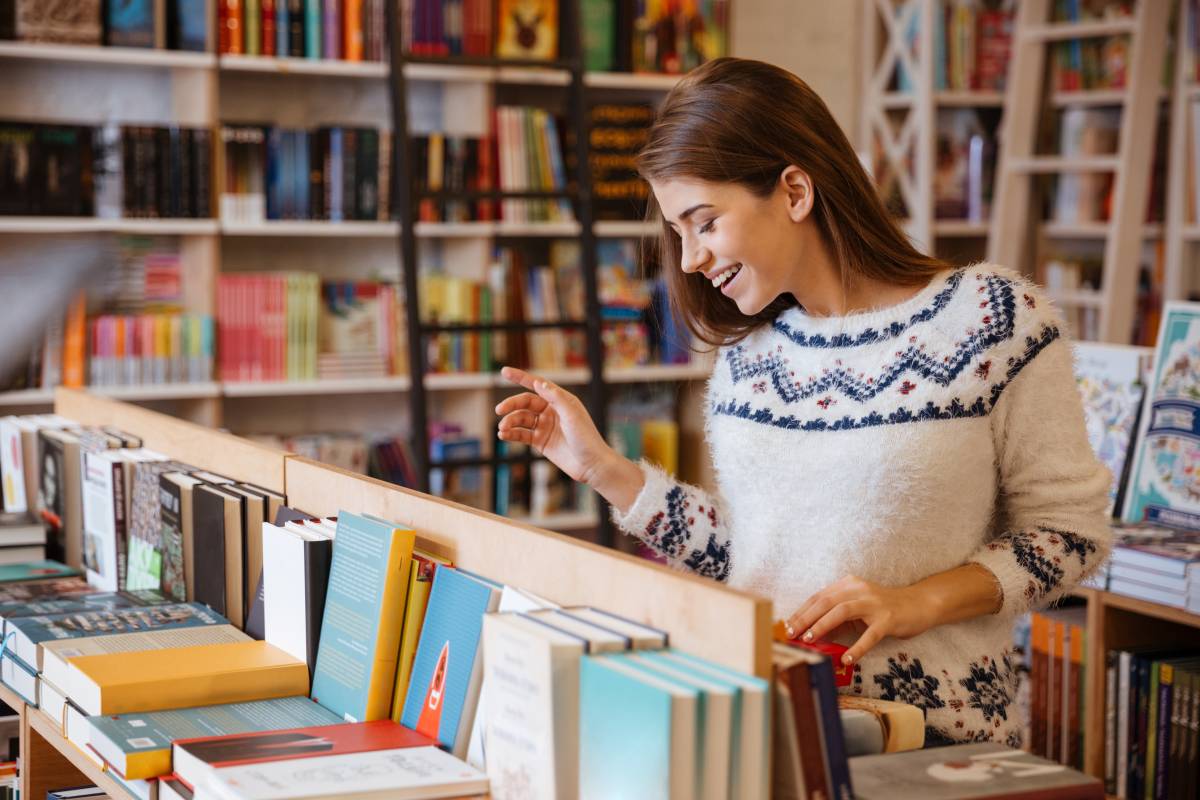 Papercut Books
200 Market St., Unit 100
Wilmington, NC 28401
This independent and chic bookstore is in downtown Wilmington. With hardwood floors and an open layout, it's easy to browse, but also easy to get lost in all the titles of awesome they offer. Some patrons have reported never wanting to leave! They carry new, like new, and even collectible vintage books.
The selection of genres spans new releases, best sellers, fiction, nonfiction, Young Adult, and kid's books. If you visit Papercut Books online, they have daily specials on select titles.
If you need a special gift for someone, or even yourself, they have candles, games, puzzles, and gift cards. It's truly a great place to go when you need a book or want to get a gift for a loved one!
Their best social is Instagram at Papercutbooks, but you can see them on Facebook too.
Old Books on Front Street
249 N Front St.
Wilmington, NC 28401
This family-owned bookstore is rich in history. Back in 1982 the first owner, Mr. Daughtry first opened the store at the 200 block of N. Front St. There it grew to be a special place for many people and a deep part of the theater, film, and creative community. When Mr. Daughtry decided to retire, he sold the bookstore to the Rohler Family, who were long-time patrons.
Due to unfortunate circumstances, the bookstore had to move, to which the community rallied around young, and old, to help move the immense number of books, thousands of boxes, filing cabinets, bookshelves, and other business items. Eventually, they were able to settle into their current location now at 249 N. Front St.
Some of the unique features of this bookstore are the loft located above the store which writers can rent out as a "Writer's B&B." And if you want to learn about literary history, they offer the Literary History Walking Tour, which consists of a two-hour walk that starts in the year 1535 and then brings you into present times.
Of course, they also sell all kinds of books from vintage to modern writers. A selection that is truly worth seeing for yourself while experiencing a bookstore with owners who have so much love for literary and creative arts.
For more information, check out their website Old Books, or visit their Instagram page, @OBOFS.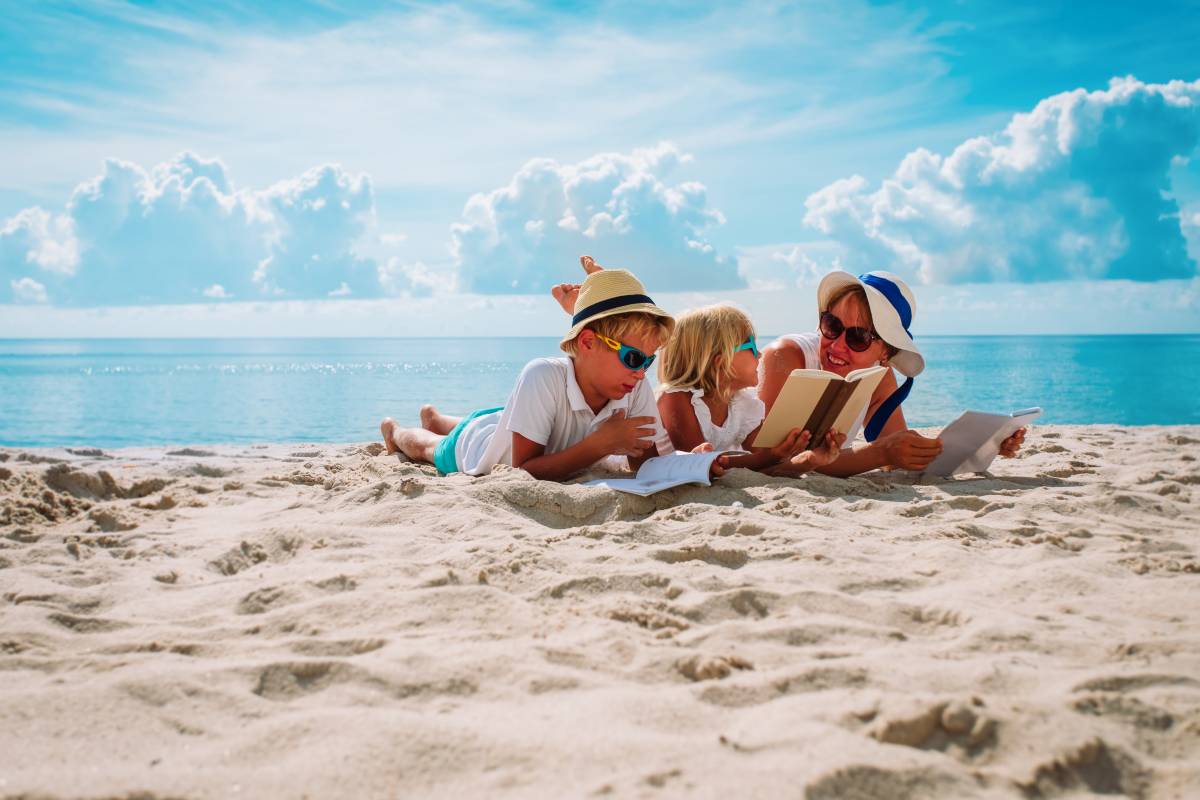 Pomegranate Books
4418 Park Ave
Wilmington, NC 28403
A great little indie bookstore and café featuring Zola Coffee & Tea. This shop is a local favorite with its selection of both new and used titles of a variety of genres from kids and YA to poetry, fiction, and nonfiction.
You can enjoy your books, refreshments, and free Wi-Fi in their outdoor seating area if you like that sort of atmosphere. Just make sure to get there before 2 PM when their café closes!
They have an audiobook club you can join, offer staff picks of their favorite books, host events for book launches from time to time, and if you follow their page on Facebook you can get frequent updates on the Used Book of the Day if you're wanting to catch a good deal!
If you're looking for a book they don't have, their friendly and helpful staff will do their best to order it for you.
They also offer a great selection of unique gifts and jewelry, which makes it an excellent place to pick up small gifts for your loved ones for the upcoming holiday season!
For more information see their website Pomegranate Books and their Facebook page!
--------------------------
Indie bookstores offer so much during the fall season when the temperatures cool and getting cozy with a book and a hot drink are a real treat. We hope you'll be able to visit all these small independent stores and get your books stocked up for the coming months and support local businesses while you're at it.
And if you haven't made your fall getaway plans this year, we'd love to help you with any questions you may have about our vacation rentals and planning a great trip to Oak Island. Please check out our rental specials and contact us to get started planning today!
Our Featured Properties
Hand-picked, just for you!
3 Full Baths
4 Bedrooms
14 Guests
9 Full Baths
12 Bedrooms
35 Guests
5 Full Baths, 1 Half Bath
7 Bedrooms
22 Guests