20 Apr 2022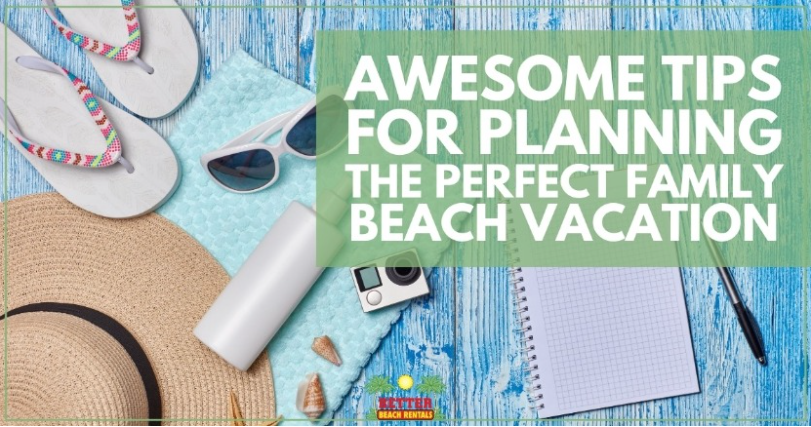 Ah ... the family beach vacation. A time-honored tradition. It is a time of relaxation, but for parents, planning a beach vacation can be a tad stressful. Whether you are working on a budget, juggling work obligations or just trying to find a good week to take off work, it can all be a bit overwhelming. Have no fear – here at Better Beach Rentals we are dedicated to ensuring you have a fun, affordable and relaxing time during your Oak Island Beach vacation. 
Book a beautiful home or condo
Ok, so you are probably picturing a giant house filled with relatives. Relatives that, let's face it, you may want to visit, but not live with for a week. We understand! And we actually have a better idea. Instead of renting one large vacation home, check with Better Beach Rentals. We represent dozens of properties, some large, some small and many in between. Vacation homes are perfect for individual families or larger gatherings. 
One of the best options available is a condo. Condos are ideal, as they range in size from one to six bedrooms. They offer some of the best locations and amenities. Not to mention the fact that, with a little planning, you can have several family members near each other or even in the same building … perfect! Are you considering renting a condo? If you are, check out our selection of well-appointed condos by Clicking here!
Set a budget
Setting a budget is a way to get the most out of your vacation, not limit your vacation. By having a budget, you can plan ahead and therefore afford more of the activities and events that are important to you. 
If you have kids, include them in setting the budget. If kids know that eating at home one night means they can rent kayaks or take a day trip fishing, they will be more likely to join in. Just remember that budgets are meant to be liberating, not restrictive.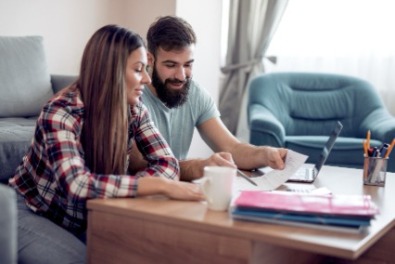 Include activities for everyone
If your family is like ours, there are just not enough hours in the day to fit in all the activities the kids want to do on vacation. Oak Island is a great place to visit because there is so much to do. Whether it is fishing, day-trips, kayaking, cycling or any number of activities – we likely have it right here. 
Take a few minutes when planning your beach vacation to discuss what the kids want to do (and plan accordingly). Better to have a plan and set some expectations before you head out on vacation. Like most things, a little planning goes a long way.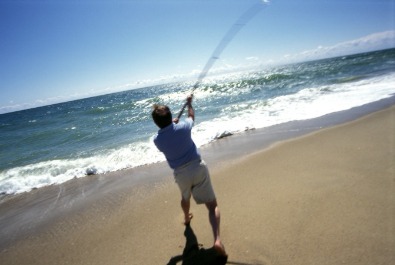 The best things in life are free
It may sound cheesy, but it is true. The best things in life are free. Remember to take advantage of the free things available during your Oak Island beach vacation. Some examples include a day at the beach, a game night with the kids in your vacation rental, or a movie night on a rainy evening. There are all sorts of things to do and see that don't cost a thing. 
Bring school to the beach 
Due to the Coronavirus, many school systems have implemented remote or virtual schooling. The one blessing of this is that it allows you to take a beach vacation anytime of the year. Almost all of our homes have free Wifi which makes it easy to pack up the kids and head to the beach. Who wouldn't prefer school at the beach? In these difficult times, we have to find the silver lining where ever we can.
The beach is the ultimate place to social distance
Renting a vacation home or condo is a great way to have fun, relax and social distance at the same time. The beaches here are never crowded and having the ability to stay as a family in your own vacation home ensures the safety we all want. All of our homes are professionally cleaned and maintained. So, if you are looking for a little relaxation and fun while social distancing, the beach is the place to be.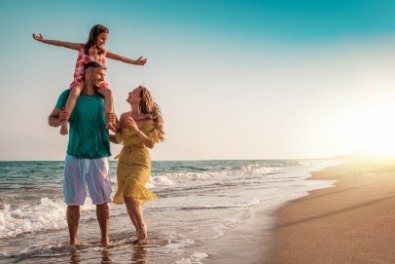 Now that you have all the best tips and tricks to make the most out of your Oak Island family vacation all that's left to do is book your beach vacation. We have a friendly and dedicated staff here to help you find the perfect vacation home. Give us a call today at 910-278-1147 to book your vacation rental today. 
PLAN YOUR NEXT OAK ISLAND BEACH VACATION TODAY. 
Like and follow us on your favorite social media.