5 Dec 2022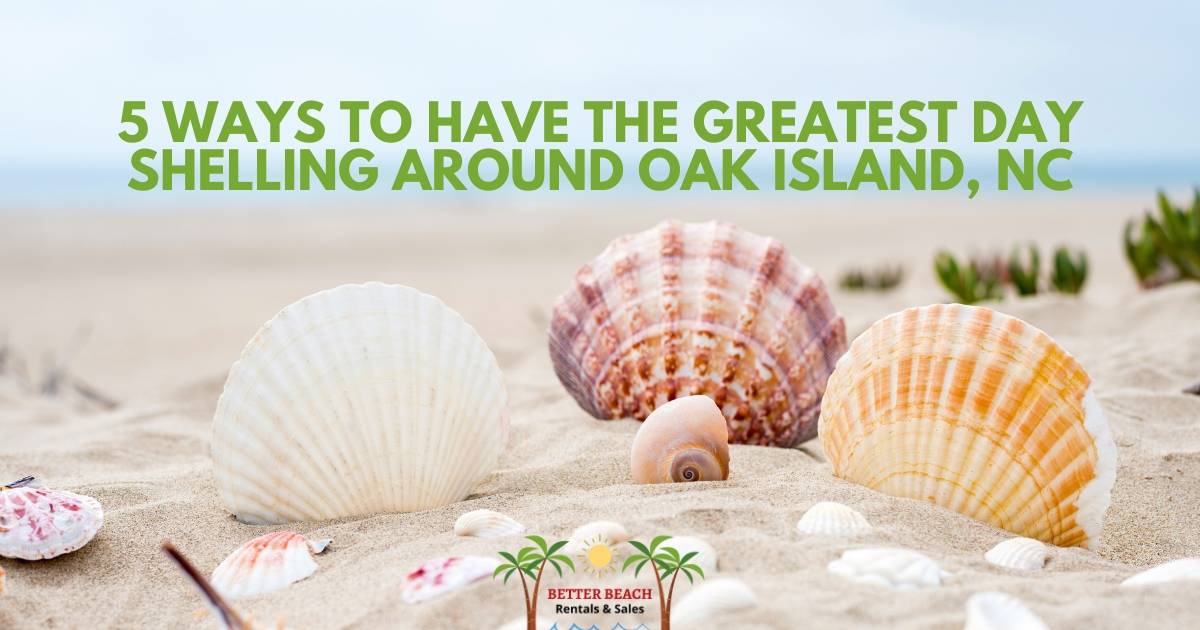 If you want an intriguing family-fun winter activity to do at your winter beach vacation rental, learn about shelling. Hunting and collecting seashells, shark teeth, and other beach loot can be fun and exciting!
If you know where to go and the best times to look for shells, chances are you will spot fantastic finds more often! As they say, you never know what the tide will bring in, but you can know when to look! Check out this guide to learn how to have the greatest day shelling around Oak Island!
Sea shelling and Beachcombing Around Oak Island, NC
1. Know the Best Times for Shelling in Oak Island
You can find seashells all year long, but shell hunting is a particularly great activity for winter when there are typically fewer people. Early morning tends to be the best time to shell hunt. 
However, other good times to go are after large storms and a little before or after the tide changes. Another good way to track and follow when might be a good time to shell hunt is to follow the Moon's phases and how it moves the tide. A great time to go shelling is right after a full moon.
2. Learn Seashell Identification
There are so many kinds of shells you can hunt for on the beach. Most collectors try to find 1-2 seashells of each species to fill their collection. But it takes a bit of skill to learn which shells are abundant, which ones are rarer, and where to find them.
Much like collecting souvenir spoons from gas stations across states as you road trip, hunting for shells across different beaches can be similar! We suggest you invest in a resourceful website or book to help you learn how to identify and locate seashells in North Carolina.
Shells of North Carolina, South Carolina & Georgia: A Beachcomber's Guide to the Atlantic Coast by Jeanne L. Murphy and Brian W. Lane is a pamphlet you can order on Amazon for $9. It has top ratings as a handy reference guide you can throw in your bag or pocket to help you with shell identification.
You can also visit the NC Shell Club's collection page and learn about different species, like the differences between the five kinds of Whelks. Don't forget to bookmark their website for quick access to a great resource.
3. Find the Best Beaches Near Oak Island to Shell Hunt
You can go shelling along any shoreline where you find yourself. However, it never hurts to have a small list of local favorites where you may have the best luck finding the extraordinary!
Ocean Isle Beach

Holden Beach

Oak Island Beach
The Point
Caswell Beach
Waterfront Beach (Southport)
Bald Head Island – take the passenger ferry to Bald Head Island and explore the island. No cars are available, but there are options to rent bikes and golf carts.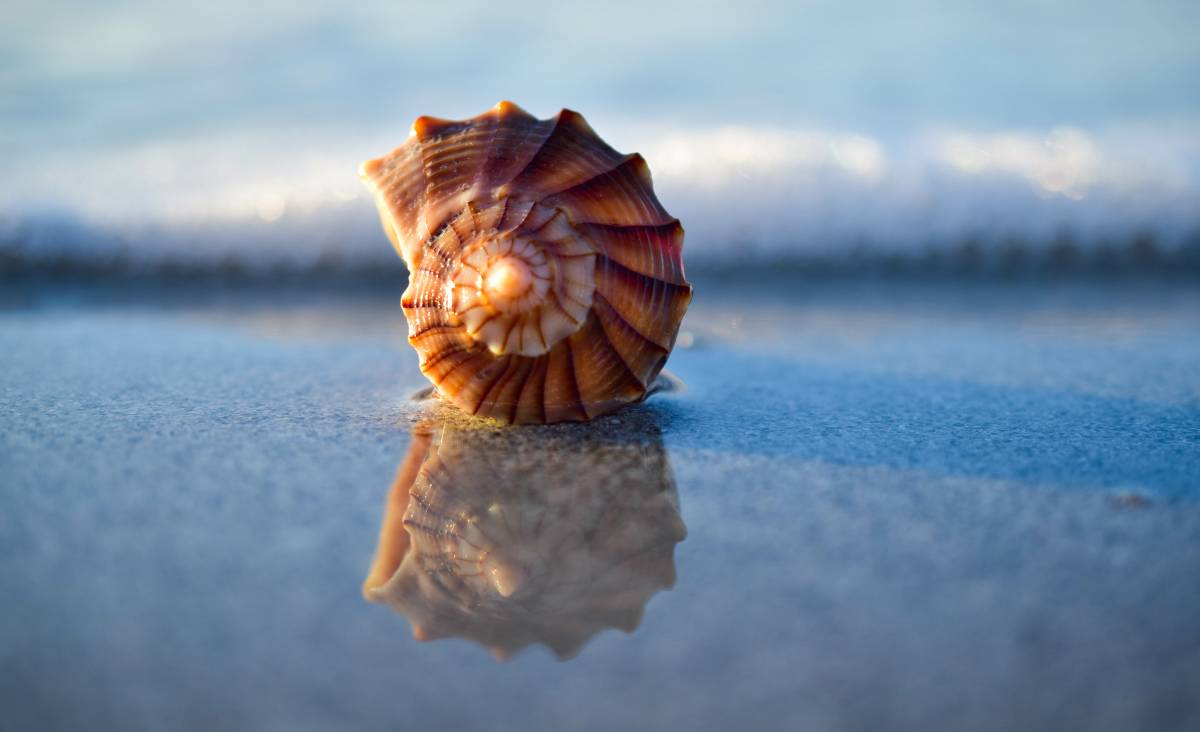 4. Be Safe, Learn Beach Safety, and Clean Up
Watching out for danger, taking an extra bag for trash pickup, and following the beach rules, is always the best method of operation to have out on the beach. 
If you haven't heard about the ethics of collecting shells, it is a great thing to learn for the preservation of marine life, beaches, and future generations. When we take care of what is in front of us, everyone has an opportunity to share in its beauty.
This ethical practice also preserves the existence of other species when we learn to respect their presence and not over-take from their environment, causing existential problems for them and the ecosystems. For these reasons and more, ethics and etiquette guidelines were created and shared on the NC Shell Club website, which you can view in the Shell Collecting Ethics section.
Always be safe when you are out shelling. If you are out by yourself in the early morning or late evening hours when it is dark, let someone know where you will be. And always keep aware of your surroundings. Look for other people, wildlife, and even rogue waves that could be harmful. It is always smart to be very alert when outdoors. Always take precautions to keep yourself and others safe. 
Take an empty trash bag with you. Though it is not your job to clean up after other humans that treat nature like a garbage can, if we all pitch in together and clean up trash, this helps save the lives of marine animals, land animals, and birds. Demonstrate to the youth that this takes little time to do and is an effortless way to help the ecosystem in a big way. It is a heroic act of kindness to take care of nature!
5. Have Fun, Document Your Experiences and Join FB Groups
No matter what you do, have fun with it! Take pictures, draw pictures, and write down your finds and any patterns that helped lead you to them. Start a shelling journal or blog and consider sharing it with others who enjoy shelling. Teach your kids how to document a learning experience for themselves and share it with others. 
Join groups like the North Carolina Shell Club or the Facebook group Carolina Seashellers and make great friends with people who love shelling. Make great art to gift to your family or, sell some on Etsy and make a little cash!
Learn more at the Museum of Coastal Carolina on Ocean Isle Beach! Or get some good shelling guidebooks from a local bookstore.
Now you have enough of the basics to start shelling around Oak Island. Shelling gives you something to do when you are walking along the beach. And you will know some of the different types of seashells you can collect. It is a perfect winter activity to keep you busy your entire stay at your beach vacation rental.
Our Featured Properties
Hand-picked, just for you!
3 Full Baths
4 Bedrooms
14 Guests
5 Full Baths, 1 Half Bath
7 Bedrooms
22 Guests
9 Full Baths
12 Bedrooms
35 Guests