14 Jul 2022
Have the Best Vacation
Having a fun vacation is one thing, but having a safe vacation is all the better. With the ocean, knowledge saves people from hassles, injuries, or worse. Here is a list of a few safety tips to help you and your loved ones have the best summer vacation this year.
And if you haven't booked a vacation rental yet, consider checking out some of the best places to stay in Oak Island! Even though all beaches require a little research and respect of the ocean's power and awe, south-facing Oak Island is one of the safer beaches when it comes to ocean activity.
Check out how to make it even safer with these important tips!
Be Prepared Before You Get There
Always research the area you will be in and understand the rhythm of nature there. Check the weather forecast, riptide, and surf information for the days you'll be on the beach.
Take appropriate gear like shade, hats, and sunscreen to avoid serious burns. This is a perfect time to grab life vests for anyone who doesn't know how to swim, young children, and even pets.
Making sure everyone is safe and has what they need to enjoy the day is going to ensure more safety. When you're more comfortable and prepared in your environment, it's easier to stay calm if something unexpected happens.
This allows you to find solutions faster. Being prepared is not just something you do beforehand, but also a mindset!
Know Your Surroundings
If you're in a new area, it's always a good idea to research that area prior to going. The same is true of the ocean since it's behavior can rapidly change from one day to the next.
It's good to know your exact location in the event you do need to call local emergency or authorities for you or another person.
Check the tide so you know what to expect, check the weather so you can pack accordingly, and have the right protection if it becomes adverse.
Once you get there, study your surroundings. Use the information you researched to study wave patterns and make sure you're not missing anything important by just taking 20 minutes to observe.
Another good thing to note is hidden objects under water. Make sure there are no rocks or logs that could end up being hazardous.
Check for signs along the beach, and if the beach has lifeguards, don't be shy to ask them questions. That's what they're there for.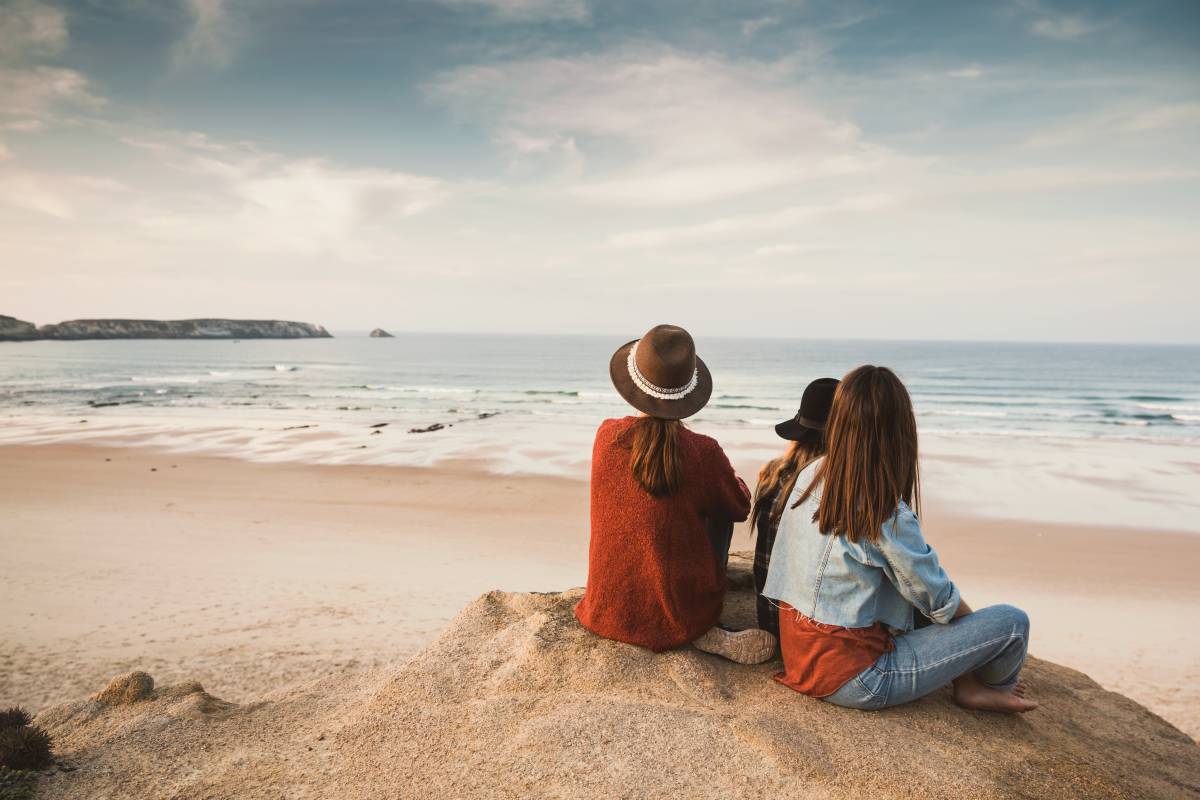 Riptide Currents
Riptides are currents that form vertically out to sea from the beach. These are formed when there is a break in the sand bar on the ocean floor. As the waves come in and then retreat backwards, these currents form that can be dangerous. 
Sometimes these currents can be very fast and strong. If not properly recognized for what they are, people can get swept hundreds of feet from the beach in seconds. But often, if properly educated, you'll know exactly what to do.
First check local information, which can help you know if there are riptide currents. Here is a great website for Oak Island conditions and you can also scan the QR code for your phone.
Check the local government websites for current information. The Town of Oak Island government website shows best contact info for emergencies and the current rip tide warning level. Their webpage also shows a video further explaining beach safety and riptides.  
If you're unfamiliar with riptides and how to stay safe, check out this video that will thoroughly explain what it is, how it moves, and what to do if you get caught in one. 
If you'd like to watch two people swim through the scenario and steps of keeping oneself safe if caught in a riptide, watch this video. 
GoPro Video: How to escape from riptide
Intense Surf or Rogue Waves
When the ocean looks turbulent with a lot of movement and whitecaps, this can indicate intense surf and possibly even unexpected rogue waves.
While rogue waves seem much more common on the west coast, that doesn't mean the east coast doesn't also have some waves that can be dangerous. If conditions are set up for it, even three feet of water can knock someone down or sweep them away, even more so for kids and pets.
To stay safe from intense or rogue waves, be careful to pay attention to what the ocean is like when you first get there and keep an eye out for changing conditions.
It's good to remember to never let your guard down and never turn your back to the ocean. Awareness is key to having a great, safe time on the beach!
While you don't need to overly worry, after all, millions of people go to the beach without incident every year, it is smart to stay alert.  
Know your surroundings and be prepared for what to do if you or even someone else on the beach gets caught in an emergency. If you have small children or pets, never let them out of your sight.
The key is to research and respect the ocean as a living, changing organism. The more you know, the safer you will be and more likely you will have fun year after year.
Also, if your kids are older, this is a great subject to teach them as well. Teaching kids to be aware of their surroundings and to know the dangers allows them to stay safe even when you're not around.
While all this information is important no matter what beach you're on, Oak Island is a relatively safe beach due to its location as a south facing beach. But it never hurts to get informed and have a safe time!
If you're looking for rentals on Oak Island for a summer vacation, check out some of these amazing rentals for your next best place to stay!