22 Apr 2022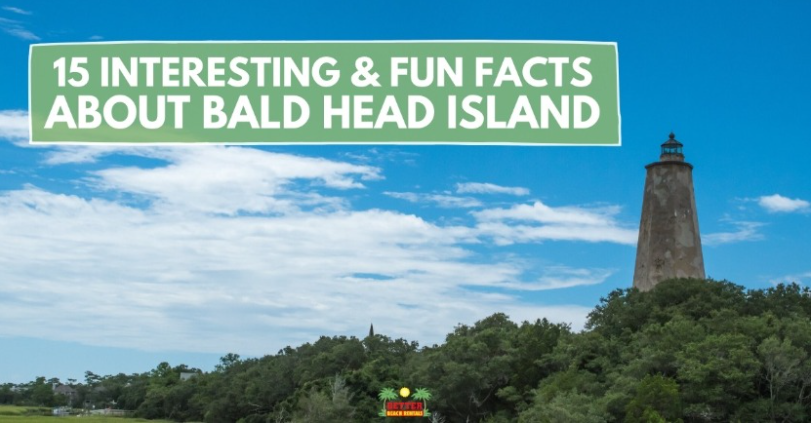 Oak Island is one of those places that finds its way into people's hearts. There is just something magical about our community. It isn't just the beaches, the water or the wonderful people, there is truly a special energy about Oak Island. It is also a great place because it allows you to see and explore some of North Carolina's best destinations. One of those is just a few miles off the coast of Oak Island. Bald Head Island is a great place for a day trip from your Oak Island beach vacation rental. This week we have 15 interesting facts about Bald Head Island to whet your appetite for a visit. 
Old Baldy
Bald Head Island is home to North Carolina's oldest lighthouse. The lighthouse is known as Old Baldy and was commissioned by Thomas Jefferson. It was put into service in 1817. 
A unique name
Bald Head Island got its name from early river pilots' reference to its "bald" headland that is devoid of vegetation. Pilots would look for this high dune landmark which indicated they were heading into the mouth of the Cape Fear River.
We have a ghost...or two
The island is known to be home of several ghosts including former lighthouse keepers and civil war soldiers. Don't believe us? Take the ghost tour and leave a comment below with that you experienced.
12,000 acres of beauty
Bald Head Island is made up of about 12,000 acres of land. Of that 10,000 acres are pristine undeveloped land. 
The island had a hospital
During the Revolutionary War the island was home to a British hospital and fort. 
Location, location, location
The Island is located at the confluence of the Cape Fear River and the Atlantic Ocean, making it an important maritime navigational aid. 
Pirates used to visit
Several infamous pirates, such as Stede Bonnet and Edward Teach (better known as Blackbeard), used Bald Head Island as a hideout from British forces in the 1700's. 
Confederate gun emplacements
During the Civil War there were several gun emplacements on the island known as Fort Holmes. These were used by the Confederate forces to help defend the entry to the Cape Fear River and the vitally important city of Wilmington. 
20 minutes away
To get to the island you need to take a ferry or private boat to the island. The ferry ride from Southport is approximately 20 minutes long making it an easy day trip from Oak Island. 
Been on the scene since 1500s
Many people are surprised to learn that Bald Head Island first appeared on navigation maps in the mid 1500s. 
We love our turtles
Did you know that each year hundreds of Loggerhead turtles return to the beaches of Bald Head Island (as they have for thousands of years) to nest? You can even take tours to see the turtles as they come ashore. 
You'll know your neighbors
There are approximately 1,100 private residents on the island with only 220 year round residents. Needless to say, you know your neighbor when you live on Bald Head Island. 
Golf carts are king
There are no private vehicles allowed on the island. For that reason the favorite mode of transportation on the island are golf carts, walking or bikes, but all the locals have golf carts. 
We have a famous tree
On Bald Head Island you'll find the Timmons Oak which is hundreds of years old. Located in the beautiful 173 acre maritime woods it is truly an iconic feature of Bald Head Island. 
Anyone can visit
It's true anyone can hop on the ferry and visit the island. Even though most of it is privately owned, there is still plenty to do and see on the island. If you are a golfer, the island is home to a beautiful course. No matter what your interest you'll find the locals to be warm and welcoming to visitors. 
Are you ready for an Oak Island beach vacation and a day trip to Bald Head Island? if you are there is still plenty of time to book a late summer or even an early fall beach vacation. We have loads of beautiful and well-appointed homes and condos to choose from. Give us a call today at 910-278-1147 or click the button below to book your vacation .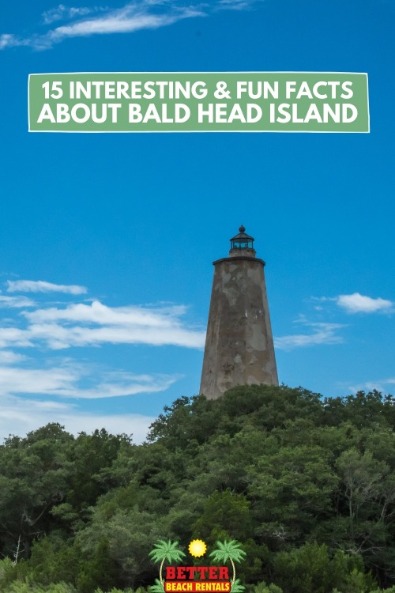 BOOK AN OAK ISLAND BEACH VACATION TODAY