20 Apr 2022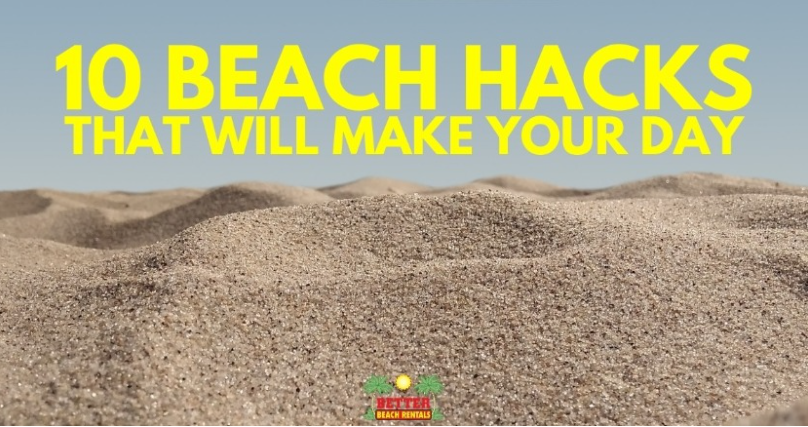 We all have them – those little tricks we use when we go to the beach that make our day just a little bit more enjoyable. Whether it is your first or hundredth time to the beach, here are ten great beach hacks that everyone will love. Hopefully you will learn a new trick that will make your next Oak Island vacation that much easier! 
1. Book with Better Beach Rentals
The first beach hack you'll want to use is unleashing the best team on Oak Island. By booking with our team, you unlock a huge selection of the best vacation homes on Oak Island. From smaller homes to larger, oceanfront homes for bigger gatherings, we have it all. All the best amenities, all the best locations and of course, our wonderful customer service.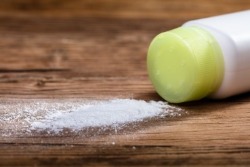 2. Baby powder is your friend
Baby powder has lots of great uses and one of those is helping keep sand off your feet. How you ask? Simple just sprinkle baby powder on your hands or feet. The powder works by absorbing all the sweat from your skin which then prevents the sand from sticking to your skin. Brilliant and simple. Your car will thank us. 
3. Bring a laundry bag to the beach
If you have small children, there is a VERY good chance that you will be hauling sand toys to the beach. But what about when it comes time to take those sandy toys back home? A mesh laundry bag for your beach toys makes clean up a breeze. Before you leave the beach, simply place all toys in the mesh bag, rinse, shake dry...and you are good to go!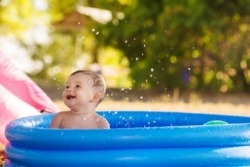 4. Bring a Kiddie Pool
It may sound count intuitive bringing a pool to the beach, but trust us it is a great idea. Grab an inexpensive inflatable kiddie pool. Place the pool by the edge of the water where you can see the kids. Fill it with sea water and bam you have a safe and fun place for the kids to play. Bring an umbrella to provide a bit of shade for the kiddos. 
5. Upcycle those empty jars
Don't throw out those empty peanut butter jars. Clean out the jars and use them as waterproof storage. They are perfect size for a wallet, some cash or even small electronics. Plus they float making them perfect for days at the pool our out on the boat. 
6. Use a diaper or books to hide valuables
It sounds silly but thieves aren't out to steal diapers or books. Use a diaper and wrap your valuables in them. Another simple idea it so take an old book, cut our a void in the book and place things like wallets or cash in the book. Thieves are looking for the easy targets so a little deception can go a long way in protecting your valuables.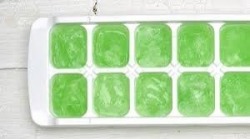 7. Aloe Vera Ice Cubes
Protecting yourself and your family from the sun is always important on the beach. Of course, we all get over zealous soaking in the Topsail Island sun. Enter the easy to make and soothing Aloe Vera ice cubes. All you need is a cheap ice cube tray (Dollar Store) and some Aloe Vera just add the gel to the trays and let em freeze.  
8. Use a fitted sheet to keep sand out
Want and easy way to create a clean and sand free zone for eating? Take an old fitted sheet, toss it in your beach bag for your next Oak Island beach trip. Once at the beach, take the sheet and spread it out on the sand. Use heavy objects like the cooler to weigh it down and you are good to go.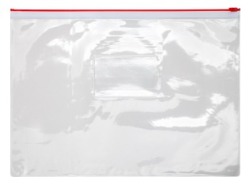 9. Zip Tops bags keep clean clothes dry & sand free
Looking for an easy way to keep your spare clothes sand free and dry? One simple way is you use zip top bags. Whether you are using gallon size bags for kids clothes or looking for some specialty bags that are available at camping stores or on Amazon, one thing is for sure. This solution is simple, cheap and effective for keeping everything dry and sand free. 
10. Frozen water bottles 
Don't just throw those bottles of water in your cooler. On a hot day, freeze the bottles the night before, and use them as extra ice in the cooler. The best part is as they thaw they still stay cold and make for a great refreshing drink on those extra hot days. 
What is your favorite beach hack? If you have one let us know in the comments below. Of course, the best beach hack is unleashing the power of the great team at Better Beach Rentals to help you plan your next Oak Island vacation. 
Call us today to book your vacation 
800-727-9222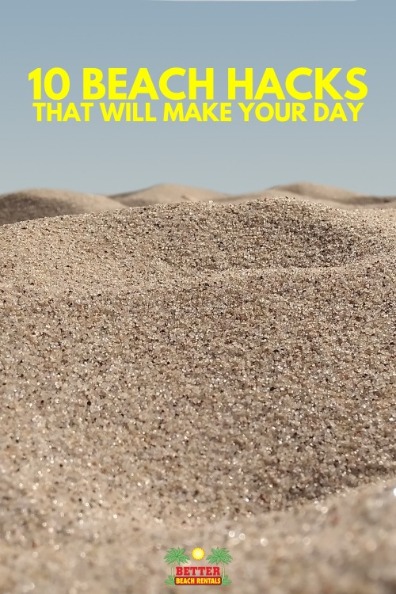 BOOK YOUR OAK ISLAND VACATION TODAY