21 Apr 2022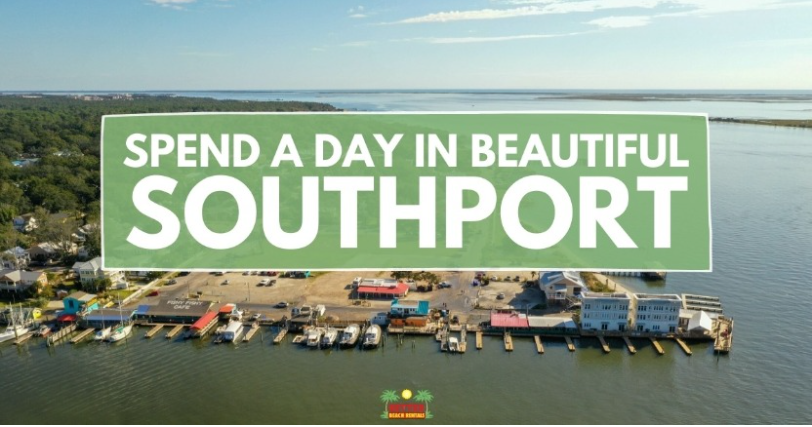 Oak Island is a beautiful and unique destination on the North Carolina coast. Our little island is a charming oasis that many families have been coming to for generations. One of the best things you will discover about Oak Island is how close we are to some of the areas best attractions. One of those is the beautiful town of Southport. Many of you will pass through Southport on your way to Oak Island. We even have some vacation homes in Southport for you to take advantage of, but today we'll focus on why we think you'll love spending the day in Southport. 
Getting To Southport
As they say "getting there is half the fun".  Getting to Southport is just a few minutes drive from any location on 

Oak Island

. From the far western end you have two options. Our favorite is a slow drive down Oak Island Drive. Hey we're on vacation, no need to rush. Stop at the Flying Pig Coffee for your favorite brew and head east. The map below shows just how easy it is to get to Southport. If you have a boat, just head up the coast a bit. There are plenty of places to dock downtown. 
Eat like a local
You really can't visit Southport without stopping along the beautiful waterfront for some fresh seafood. There are fancier places, but not any as fun as 

Provision Company

. A local favorite, it provides guests with quality fish, great prices and a really fun casual atmosphere that welcomes suits to sandals.
Don't like seafood? No problem there are loads of other options from great burgers, awesome sandwiches and some of the best Thai food in the state. There is simply something for every palate in Southport.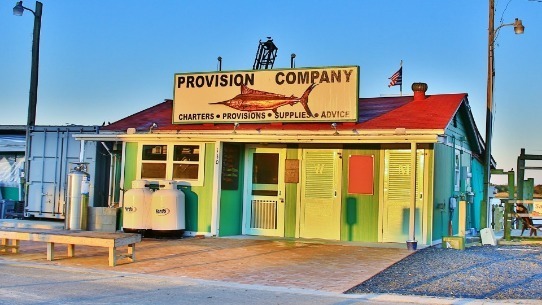 See a Piece of Film History
 For those movie buffs or Nicholas Sparks fans, take a moment to wander downtown. Southport was one of the main locations  where the movie Safe Haven was filmed.  Follow the street south towards Fishy Fishy, which was the exact location of the general store where Julianna Hough worked. Other noteworthy places are the Southport Ferry terminal and the Old American Fish Co. which was transformed for the movie into Ivan's Fish Shack. Looking to add on to the day trip? Grab the ferry and head over to Wilmington for the day. Stay tuned, and don't forget to follow this blog as we will be featuring a Wilmington day trip soon. All of these great sites are just a few minutes from your 

Oak Island beach vacation 

home!
Hit the local shops
Sorry husbands, but it is true, Southport is a great place to shop. the tree lined streets are perfect for slow strolls. The main street has dozens of small shops. Mom and pop is the name of the game here and you'll find few national retailers downtown. Fine arts, crafts, and beautiful clothing boutiques are the norm. Looking for a quiet place to sit for a moment? Try resting at Port City Java, which was founded in Wilmington in 1995. 
Explore our maritime history
To visit Southport is to set foot in one of North Carolina's great maritime communities. From pirates to modern ships and everything in between Southport has long been a haven for sailors and those who love maritime history. There is no place better place to explore the rich maritime culture and history of North Carolina than Southport
With many schools not returning to in person instruction the beach season is now longer than ever. This means there are still many weeks of perfect Oak Island beach weather and now is the perfect time to book that late summer and early fall beach vacation. Many of our homes have WiFi and are perfect for letting the kids do their school work in the morning and ending the day on the beach, now that is my idea of homeschooling.  Give us a call today at 910-278-1147 or click the button below below to see all of our current vacation homes.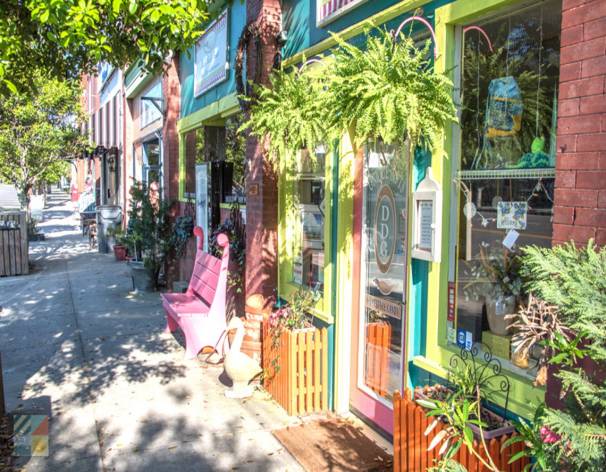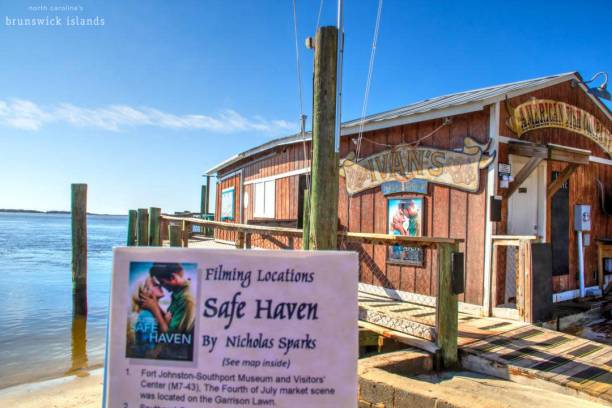 BOOK AN OAK ISLAND BEACH VACATION TODAY.