13 Oct 2023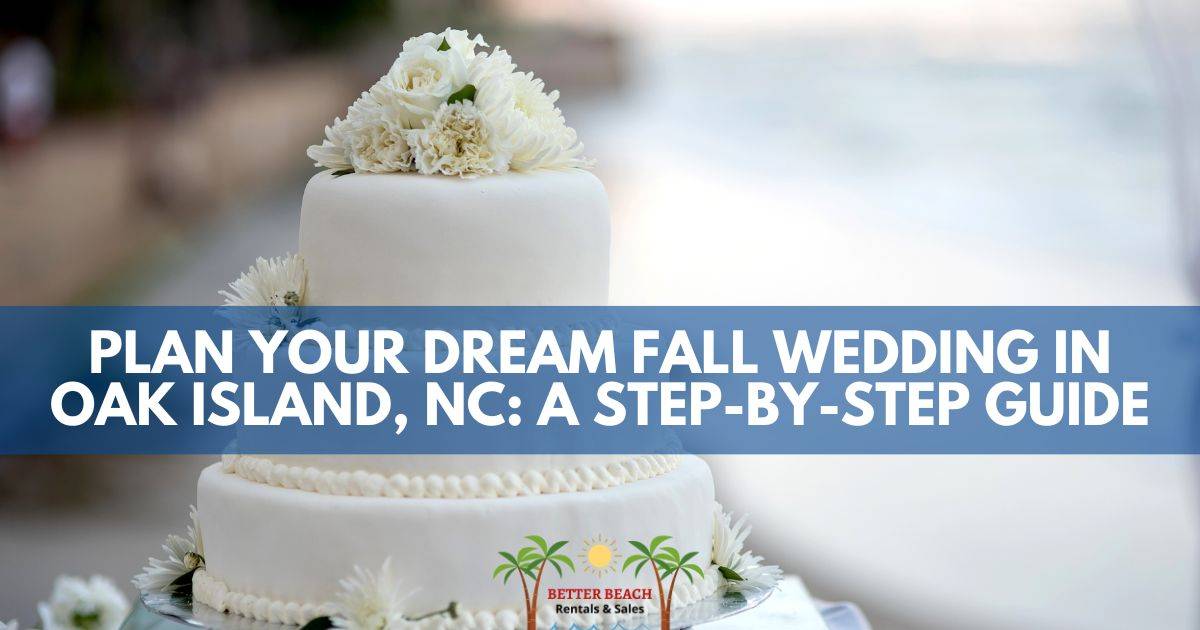 Imagine saying "I do" with the golden hues of autumn and the soothing sound of ocean waves as your backdrop. Fall weddings in Oak Island, NC, offer a blend of natural beauty and coastal charm. Whether you're a local or a vacationer, Oak Island provides a picturesque setting for your special day. And guess what? You can make your wedding dreams come true while staying in one of our cozy vacation rentals, ideally situated to host your wedding festivities. So, let's dive into the steps to create your perfect day.
Choose the Right Officiant
Choosing the right person to officiate your wedding is a key step in making your day special. Rev. Angela Kelley is a seasoned officiant based near Oak Island. With over 20 years of experience, she specializes in crafting ceremonies that truly reflect each couple's unique love story. Whether you envision a religious, non-religious, or interfaith ceremony, Rev. Angela Kelley is your go-to expert for a personalized and unforgettable wedding experience.
Hire a Local Wedding Planner
When it comes to planning your dream seaside wedding, a local touch can make all the difference. Weddings by the Sea is a family-owned, full-service wedding planning company based in Oak Island. Specializing in beachfront weddings, they offer personalized services that help you navigate everything from venue selection to day-of coordination. With their expertise, your special day in Oak Island will be both elegant and affordable.
Floral Magic
Flowers are the unsung heroes that add a splash of color and elegance to any wedding. In Southport, you're in luck with some fantastic options. Brunswick Town Florist offers a range of seasonal flowers perfect for weddings. Another gem is Wild by Nature, known for their fresh and seasonal floral arrangements.
Capture the Moments
Your wedding day is a tapestry of beautiful moments, and capturing them is crucial. In Oak Island, Beachpeople Weddings & Photography offers a one-stop solution with both officiating and photography services, making your special day seamless. Another excellent choice is Chris Lang Weddings, renowned for their artistic approach to capturing the unique essence of Oak Island weddings.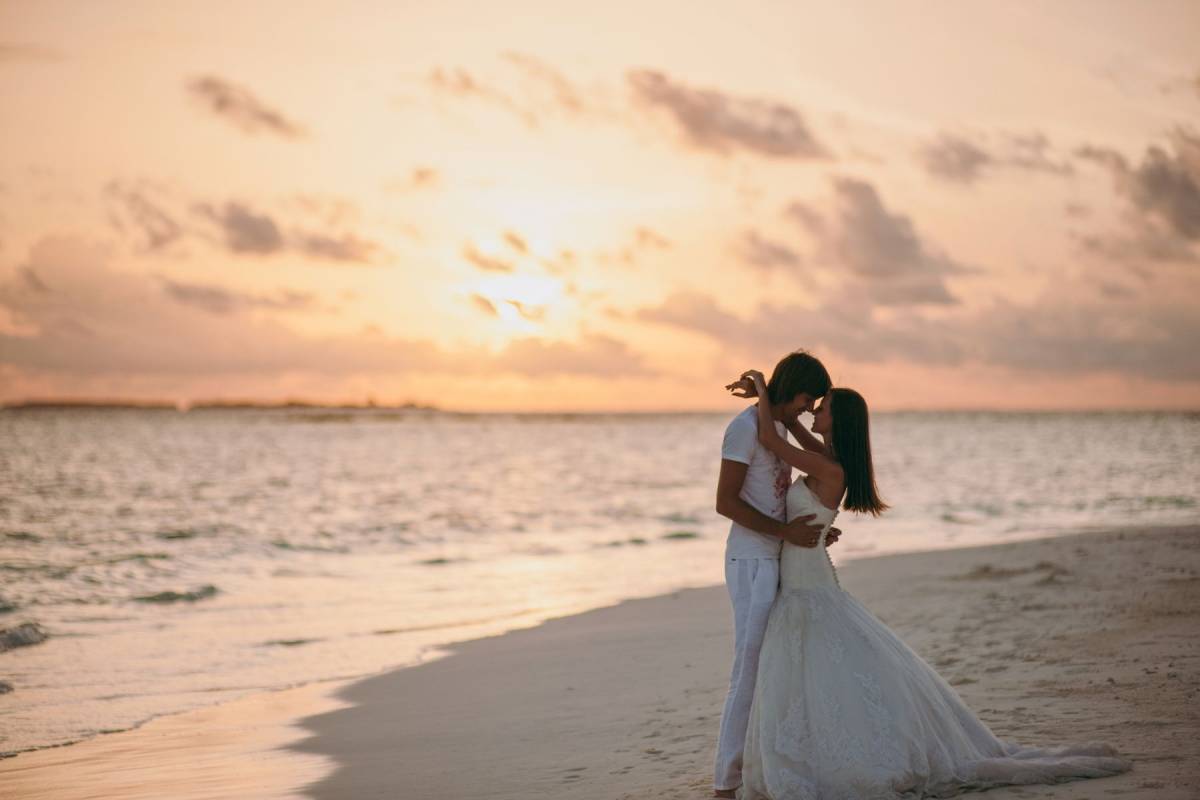 Sweeten Your Day with the Perfect Cake
A wedding isn't complete without a cake that's as beautiful as it is delicious. For those tying the knot near Oak Island, Southport offers a delightful choice. Spilt Milk is a beloved local café specializing in wedding cakes, gourmet donuts, and other delectable treats. Founded by James Lane, this bakery is dedicated to making your sweet dreams a reality with a custom wedding cake tailored to your theme and personality.
Selecting a Venue You Love
Finding the best venue sets the tone for your entire wedding. Why not consider one of our vacation homes as your venue? These homes offer spacious decks and stunning beachfront views, ideal for intimate ceremonies and elegant receptions. But the magic doesn't have to end there. Imagine starting your honeymoon right where your wedding left off, in the same beautiful setting. With a venue this versatile, your wedding and honeymoon will be as memorable as they are uniquely yours.
Budget-Friendly and Eco-Conscious Choices
Planning a wedding can get pricey, but there are many great ways to keep costs down. One great way is choosing eco-friendly choices that can often save you money. Consider using reusable decor like fabric bunting, seashells, or driftwood instead of single-use items. Opt for digital invitations to save on paper and postage. Local, seasonal flowers are not only more sustainable but also less expensive. By making these smart, eco-friendly choices, you can have a wedding that's both budget-friendly and kind to the Earth.
The Perfect Surroundings for Your Special Day
Oak Island is more than just a stunning backdrop for your wedding. It's a vibrant community filled with charming boutiques for last-minute wedding essentials and delightful cafes perfect for a romantic brunch. With everything just a short drive away, you can effortlessly add extra sparkle to your special day. The area's natural beauty also offers endless opportunities for breathtaking wedding photos. To make your special day even more unforgettable, consider enjoying all that Oak Island has to offer and browse our vacation rentals for the perfect location for all your beautiful memories.
Our Featured Properties
Hand-picked, just for you!
3 Baths
4 Bedrooms
10 Guests
6 Baths
7 Bedrooms
24 Guests
10 Baths
12 Bedrooms
32 Guests