7 Oct 2022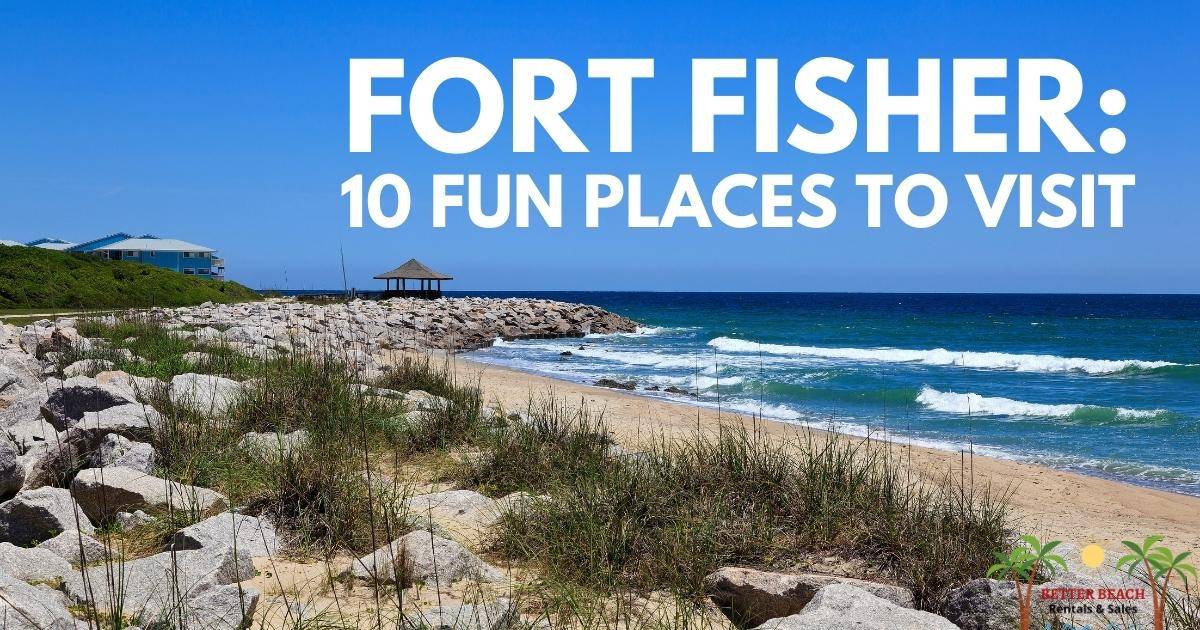 Day Trip to Fort Fisher from Oak Island
If you're planning a fall vacation in the Oak Island area, taking a day trip to Fort Fisher can add some excellent experiences to your family trip. There is so much to do there we can't even list it all here, so we grabbed ten fantastic ideas for you to start with.
If you would like to start planning a fall vacation, check out some of the best places to stay on Oak Island!
1. Ride the Ferry – Southport/Fort Fisher Ferry route
1650 Ferry Road
Southport, NC 28461
Website | Facebook
One way to get to Fort Fisher is by using the ferry at Southport. This is about a 35-minute trip from Southport to Fort Fisher Island. You can visit their website to enter in this route and get departure times Monday – Friday.
The fees are affordable, $7 for your average-length car, and it gives you a fun scenic route to Fort Fisher where you can sit back and relax for a bit. Be sure to get there early since the ferry can only hold around 30 cars.
If you'd like more information, check out their website for times and fees for whatever day you want to go.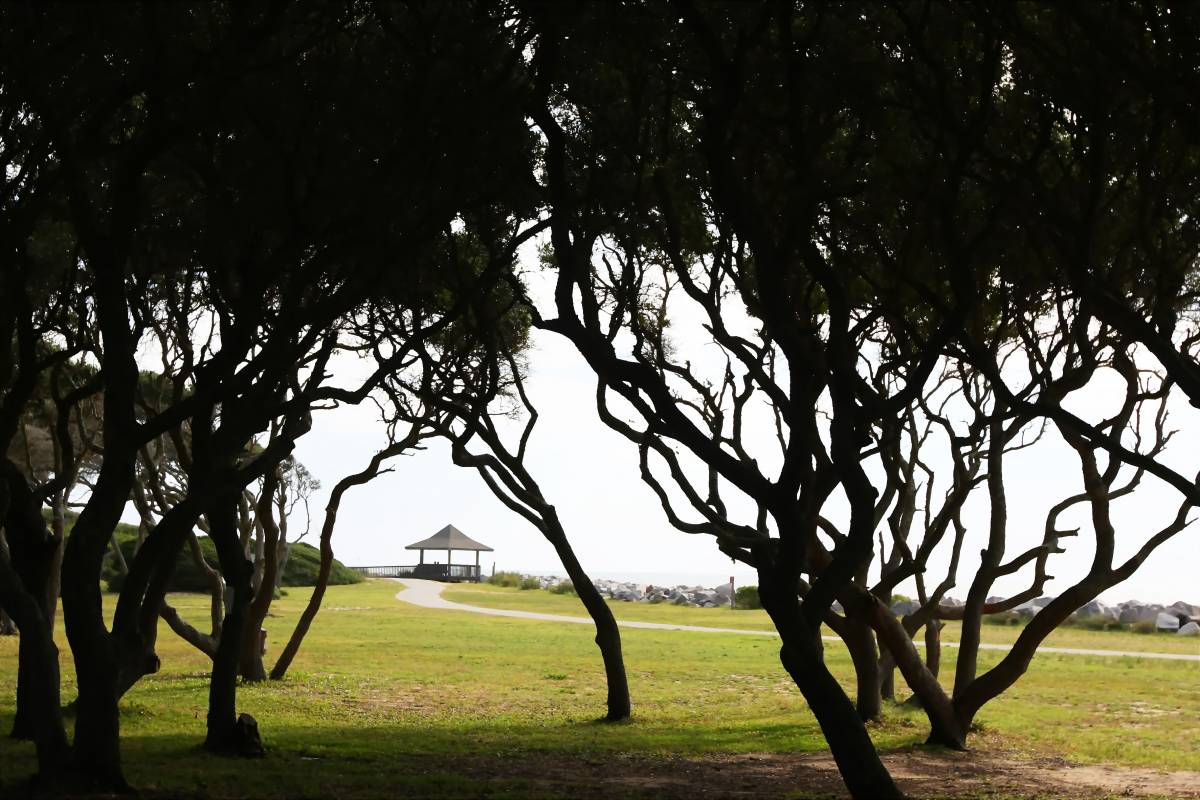 2. Fort Fisher State Recreation Area
1000 Loggerhead Road
Kure Beach, NC 28449
Website | Facebook
This area is great for activities like picnics, 4WD on the beach, fishing, swimming, paddling, bird watching, boating, and short 1-mile hikes. There are no camping facilities here, but there are restrooms, showers, a foot rinse station, and even vending machines.
Check out their website, some helpful information on TripAdvisor, and their Facebook page.
3. Get Lunch
With a ferry trip and a plate of plans, you and your family are probably going to get hungry. Fortunately for you, there are plenty of delicious places to grab a bite to eat. Here are a few popular places close to Fort Fisher State Historic Site.
Freddie's Restaurant
111 K Ave,
Kure Beach, NC 28449
Website | Facebook 
Italian with vegetarian, vegan, and gluten-free options.
Cape Fear Boil Company
1140 Lake Park Blvd N
Unit F
Carolina Beach, NC 28428
Website | Facebook 
American, Cajun & Creole, Seafood with gluten-free and vegetarian options.
Jack Mackerel's Island Grill
113 K Ave
Kure Beach, NC 28449
Website | Facebook
Caribbean, Bahamian, American, Cajun & Creole, and a bar.
4. Fort Fisher State Historic Site
1610 Fort Fisher Blvd S
Kure Beach, NC 28449
Website | Facebook
If you love history, especially military history, you will love visiting Fort Fisher. During the American Civil War, it protected important trading routes of the port at Wilmington for Confederate armies until it was taken over by the Union in 1865. Now it is a historic site where visitors can learn all about the part it played in the Civil War, the events that took place there, and what led to its eventual capture. 
Check out their website for more information, hours of operation, and directions.
5. Fort Fisher Aquarium
900 Loggerhead Rd.
Kure Beach, NC 28449
Website | Facebook
The Fort Fisher Aquarium is dedicated to the education and conservation of our ecosystems. They strive to teach about the importance that species play in keeping environments thriving. At the Fort Fisher location, you can see playful otters and albino alligators, put your hands in the touch pool and feel a stingray or horseshoe crab, and visit the many other exhibits of sea life.
It's a great place to bring your kids and teach them about the fun and exciting world around them and the importance of keeping these species flourishing. If you're in Fort Fisher or the surrounding areas, you can even plan a birthday party or other events there! 
Check out their website and Facebook page for more information and hours.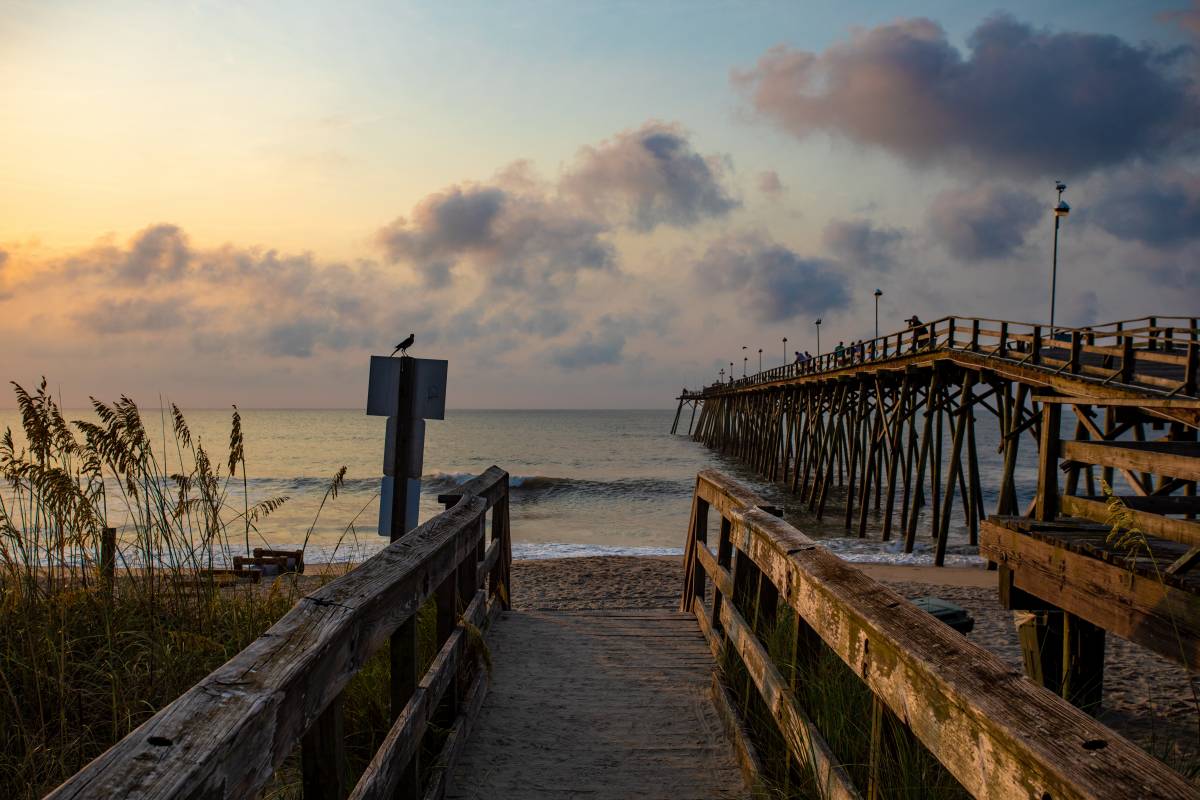 6. Kure Beach Pier
100 Atlantic Ave
Kure Beach, NC 28449
Website | Facebook
This pier has been built and rebuilt many times in the past century. The commitment to keep it alive has resulted in a pier construction that finally seems to be strong enough to withstand the hurricanes that have destroyed its predecessors.
A popular fishing spot for tourists and locals alike, it's a great place to visit on your trip to Fort Fisher for some fun and relaxing time by the ocean. You can learn more about its history, get some fishing in, and then enjoy any number of restaurants close by if you get hungry. There is a tackle shop and a small arcade for your kids to enjoy. Or if you'd like some gifts or souvenirs of your trip, there is also a gift shop!
Check out their website and Facebook pages for more information.
7. Sea Legs Pedal Pub
Municipal Docks
Carolina Beach, NC
Website | Facebook
Get ready for some great fun and excitement pedaling a water trolley while you kick it with your besties on this "you-powered" cruise.  You can enjoy booking a private or public cruise or even planning a variety of events like family outings, special events, birthday parties, bachelor and bachelorette parties, team building, and more. Bring your own drinks including items like beer, wine, liquor, and even jello shots!
Go to their website to book your event and have a blast making awesome memories with your friends and loved ones.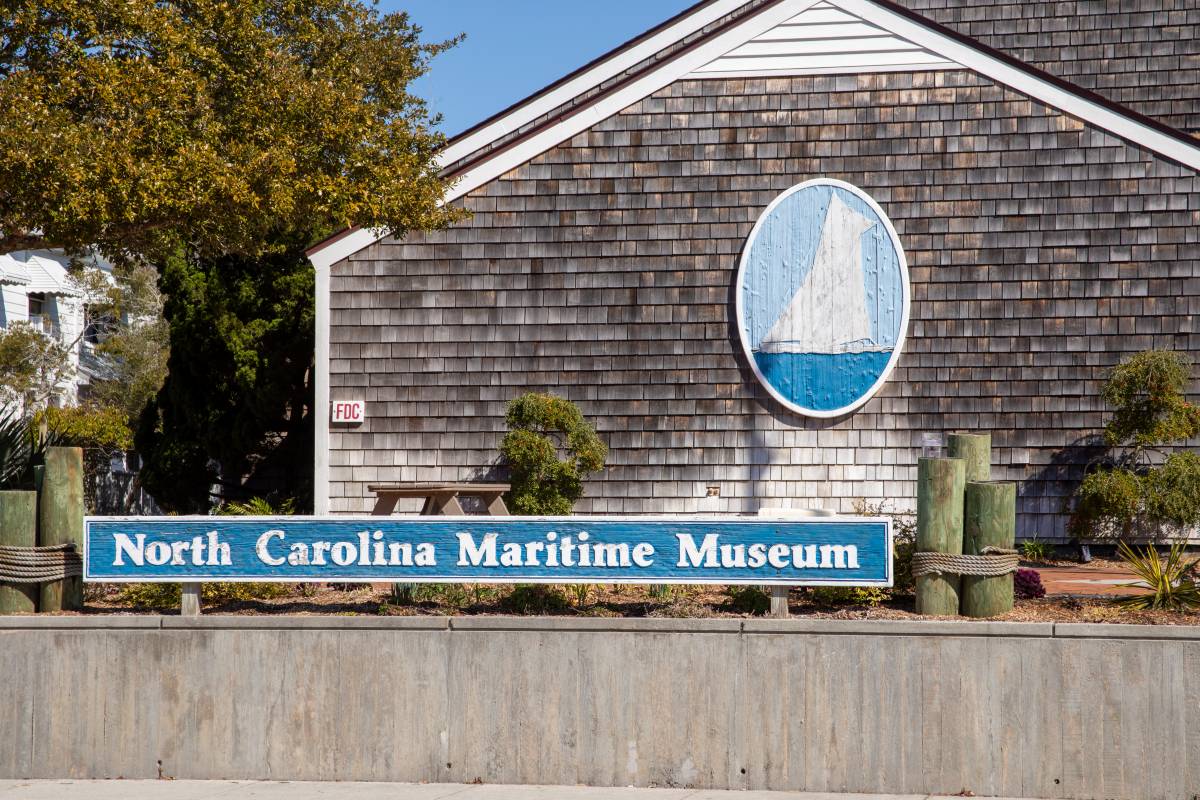 8. North Carolina Military History Museum
123 Riverfront Rd
Kure Beach, NC 28449
Website
This museum is at Fort Fisher Air Force Recreation Center near the National Guard Training Center in Kure Beach. Exhibits can be found inside and outside, which feature the many aspects and branches of military history from past wars. Check out their archives and gift shop while you're there!
9. North Carolina Maritime Museum at Southport
204 E. Moore Street
Southport, NC 28461
Website | Facebook
Its mission is to collect and preserve maritime history important to the Lower Cape Fear region. They have both permanent and temporary exhibits along with educational programs educating the public on the local fisheries, shipwrecks, and hurricanes in the area.
Additionally, they teach about the history of piracy and wars such as World War II. 
You can also view digital exhibits such as Megalodon, the Deadly Dozen, and more, by visiting their website for Digital Exhibits. 
Check out their main website for directions and hours of operation.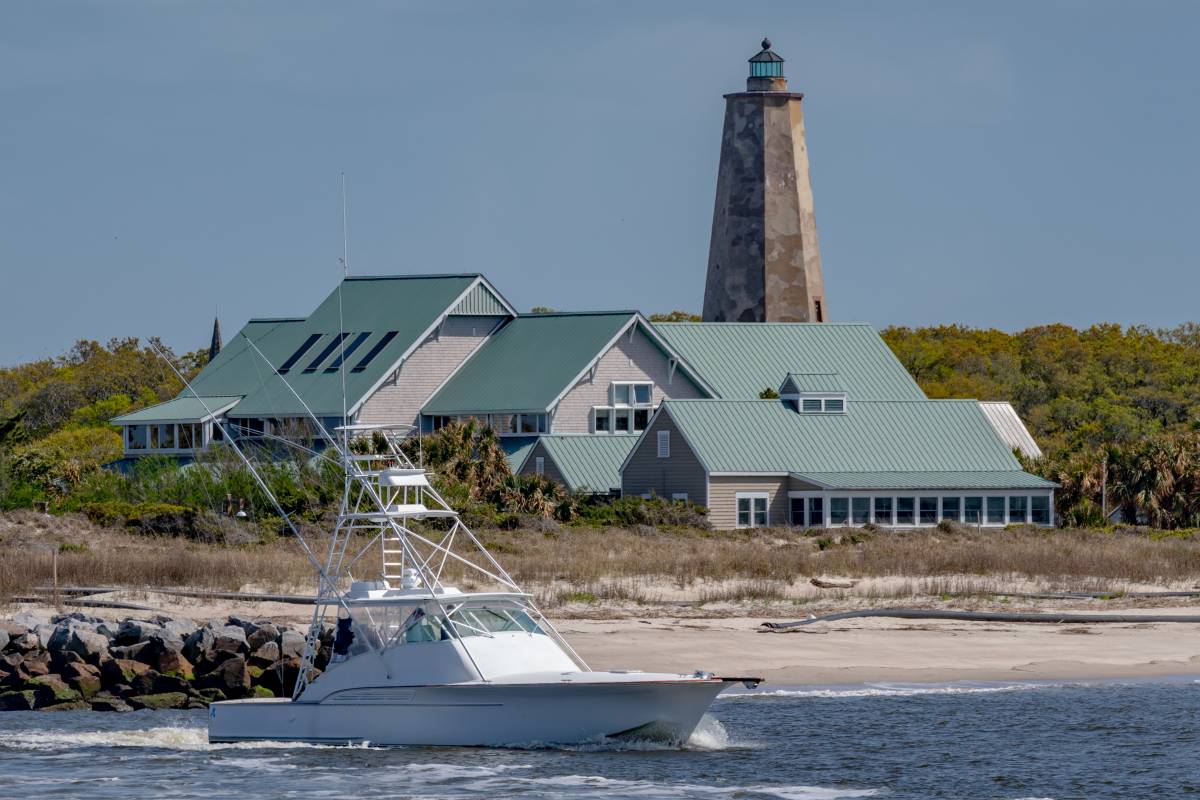 10. Bald Head Island Lighthouse
101 Lighthouse Wynd
Bald Head Island, NC 28461
Website | Facebook
Take a self-guided tour up 108 steps and a ship's ladder to the top of this amazing lighthouse! It is the oldest lighthouse in North Carolina and definitely a must-see on your vacation itinerary.
If you want breathtaking views of the area, some history about the location, and to check out their gift shop, make sure to visit this amazing historic spot.
A Wonderful Way to Day Trip Around Oak Island
Fort Fisher is absolutely packed with things to see, do, and try. You can make a complete week-long vacation out of just visiting this one spot in North Carolina. 
The best way to see this beautiful area is to come back to a quiet, cozy, vacation rental home where you can get a perfect night's rest after a long day of fun and be ready to go again the next day for more adventures. At Better Beach Rentals you'll feel like you never left home.
We have some of the best places to stay in the Oak Island area, which is one of the most low-key areas around. Come plan a stay with us and let us help you plan a memorable vacation on the North Carolina coast!
Our Featured Properties
Hand-picked, just for you!
6 Full Baths, 1 Half Bath
7 Bedrooms
24 Guests
3 Full Baths
5 Bedrooms
12 Guests
1 Full Baths
2 Bedrooms
6 Guests