20 Apr 2022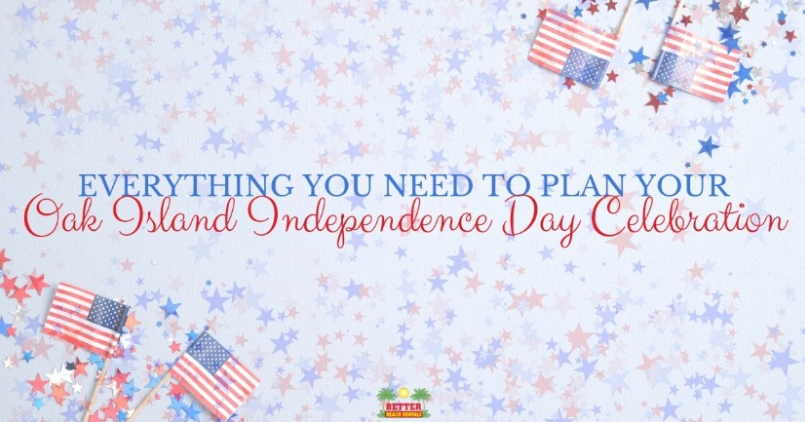 Are you ready for awesome fireworks, great adventures, and lazy days on the beach? If you said yes to any of these, then you are ready for an Oak Island 4th of July celebration. For years Oak Island and our partner, Southport, have been putting on one of the best Independence Day celebrations in the nation. Yes, you heard us say it, in the country. All week long there are family-friendly events and things to do and see – but don't just take our word for it. Come visit! 
Here are a few ways to see and enjoy Oak Island this 4th of July. 
 h h h h h h h h

Southport 4th of July Festival 
Spend July 4th in Southport, where the town comes alive for a massive Idependence Day celebration. All day long there are family-friendly events, including a parade, live music, food, vendors, kids activities and, of course, a massive fireworks display. We have the entire schedule of events right here:
h h h h h h h h h

Oak Island Beach Days
The N.C. 4th of July Festival Beach Day is a full day of activities on Oak Island designed for the whole family. If sand sculpture building, volleyball, and bocce ball contests sound like fun then you will really enjoy Beach Day. But the fun doesn't stop with the contests. There is also evening entertainment and a shag dancing contest. Held annually on July 1st (unless it falls on a Sunday -then it is observed on the Saturday), the celebration combines the merger of the Towns of Yaupon Beach & Long Beach into the Town of Oak Island with the celebration of our Independence Day festivities. Beach Day activities are organized and sponsored by the Oak Island Parks & Recreation Department. 
h h h h h h h h h

Oak Island Family Adventures
Before you get to the fireworks and the 4th of July celebration, there are plenty of family-friendly activities and adventures here on Oak Island that you won't want to miss. After all, this is a family vacation getaway, so let the adventure begin. Here are three fun things you can do this week on Oak Island before or after the big day.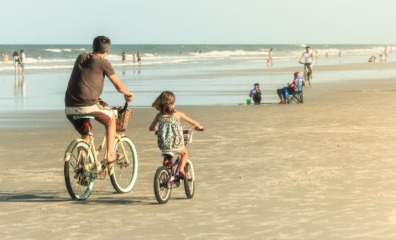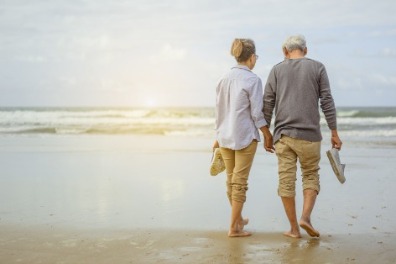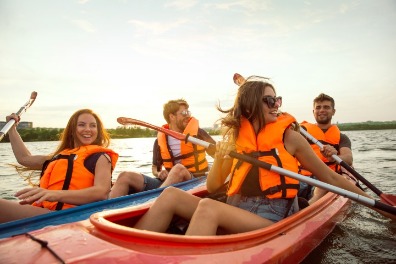 Pedal The Day Away 
Life is just more fun on two wheels and Oak Island is the perfect place for a bike ride. With smooth, tree-lined streets and a slow-paced strand, you'll feel safe and relaxed riding around Oak Island on a bike. With fun stops like local ice cream parlors and great shopping, you're never far away from a quick break. So, grab the kids, put on some helmets, and hit the road this 4th of July. If you need bikes, stop over at Mr. Beach Rental or go online to reserve a bike today. 
A Day On The Beach
Ok, who are we kidding, just one day? Of course not, but with all the fun things to do you still want to make sure to have a long day at the beach. You know  – the one with kites, sandcastles, and a picnic. With excellent beach access throughout the island, you are never far from our twenty-six miles of beautiful sand. In fact, you can walk to the beach from almost anywhere on the Island, which is one of the best features of Oak Island. 
Have A Kayak Adventure
One of the best ways to see the area's waterways and spend quality family time is by taking a kayak adventure. With tours for the beginner and experienced alike, you'll love coasting along the smooth waters surrounding Oak Island. Don't forget the camera as there are sure to be some great photo opportunities. Need help finding the perfect tour? Try the folks at The Adventure Kayak Company.
Don't forget the fireworks
Southport Fireworks- The 2021 festival fireworks (that will be held on Sunday, July 4th at 9:00pm) have been moved from the Southport Waterfront to the Oak Island Pier (705 Ocean Drive) to allow for more social distancing.  We are thankful to the Town of Oak Island for its cooperation in helping this beloved tradition endure.  This display can be seen for miles on the beachfront.  Roads will be closed around the Oak Island Pier for the fireworks. Sponsored by Duke Energy and First National Bank.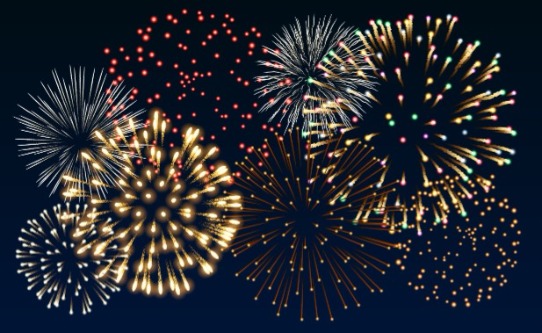 Oak Island Anniversary Fireworks- This event has been created to celebrate the consolidation of the Town of Yaupon Beach and Town of Long Beach to create the Town of Oak Island.  It is held annually on July 1st at approximately 9pm from the Oak Island Pier (705 Ocean Drive).  This display can be seen for miles on the beachfront.  Roads will be closed around the Oak Island Pier for the fireworks.
There is one last thing you need to do to plan the perfect Oak Island 4th of July celebration, and that is to pick an amazing vacation home. Luckily we have the best selection on the island, featuring the best amenities and locations. Give one of our knowledgeable and friendly reservationists a call today at (910) 278-1147 or click the button below.
PLAN YOUR OAK ISLAND INDEPENDENCE DAY CELEBRATION
Like, follow, and comment on your favorite social media platforms.