21 Jan 2023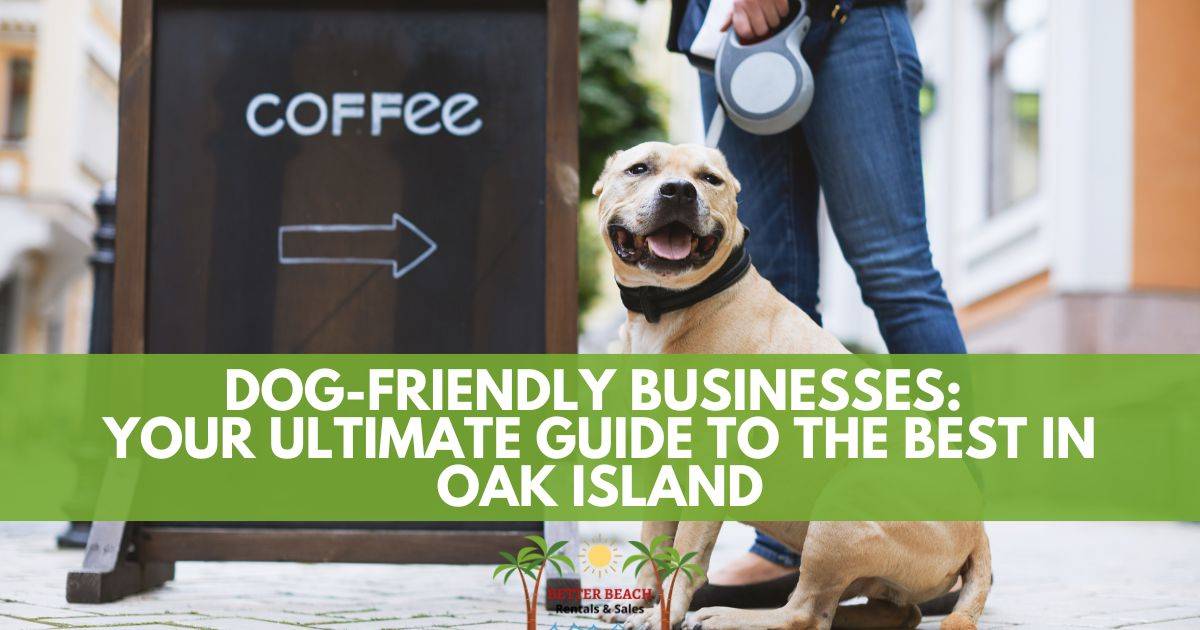 It can save money to bring your dog on vacation since you won't need to board your dog or hire a pet sitter. If you have more than one dog, bringing them along can save you even more! And it is much more fun to have your fur baby on a beach vacation! Here are some fantastic businesses in Oak Island that let you bring them with you to eat, play, and enjoy your vacation!
If you're looking for dog-friendly vacation rentals in Oak Island, we have a great list of vacation rentals available for you to browse. Start browsing for your favorite and book a reservation today!
Dog-Friendly Restaurants 
Sometimes it can be tough to go out to eat if you can't take your sweet fur-baby with you! These fantastic restaurants love dogs and would love you to bring them along. These places all have outdoor, pet-friendly tables to enjoy dinner together!
Go to Kai-Joe's for mouthwatering Tex-Mex cuisine like Island style tacos, burritos, nachos, and more, with east coast flair. The Saucy Southerner is where you want to go if you're hungry for delicious southern food. They make different kinds of omelets, wraps, crepes, cheese blintzes, and biscuits and grits for breakfast. In the afternoons, you can get burgers, sandwiches, and salads.  
Other Great Places to Eat
For something a little finer, Ports of Call is a diverse restaurant serving up dish styles from around the world. Try dishes from Japan, Spain, Jamaica, Mumbai, and many other places! Oliver's on the Cape Fear serves brunch through dinner, and you can enjoy east coast southern style seafood dishes like Grilled Pecan Salmon, Vegetarian Burgers, and Maryland Crab Cakes!
Fishy Fishy Café, as you may have guessed, has a lot of great seafood! You can get fish dishes, salads, soups, and sandwiches, or for dinner, they have grilled salmon, surf and turf, Prime Rib, chicken, and a Portabello Mushroom Melt. Their outdoor deck overlooks the Intracoastal Waterway for a gorgeous view to watch with your adorable pup!
Similarly, The Lazy Turtle Oceanfront Grille has lovely ocean views. Dine on delicious menu items like seafood baskets, burgers, hot dogs, and sandwiches like BLTs and Philly Cheese Steak! Or try the oyster pub, Moore Street Oyster Bar, for delicious coastal southern cooking, excellent bourbon, and a lively atmosphere!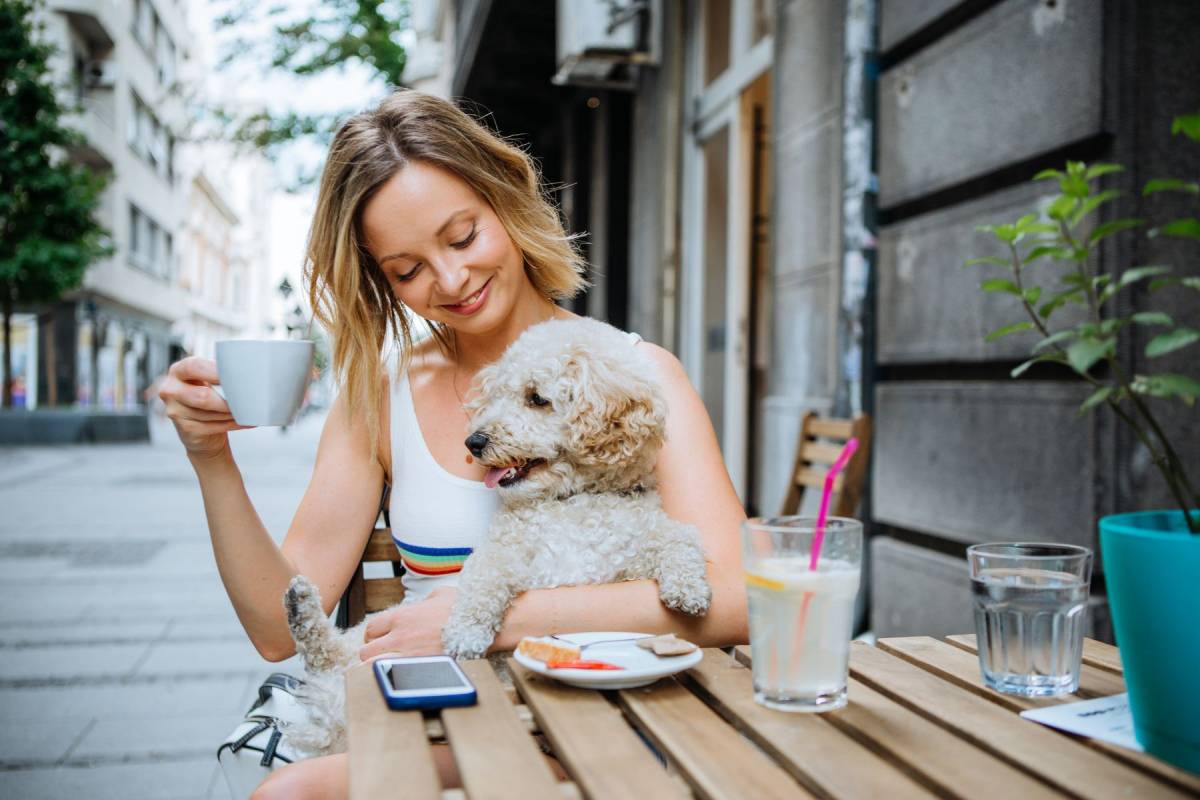 Dog-Friendly Coffee Shops
If you're looking for something fast, like a quick snack and some coffee, Island Jo Coffee-n-Café loves dogs and loves to see you and your fur baby! They have a great selection of coffee, sandwiches, salads, and wraps. 
On a day trip, if you're in the Wilmington, NC, area, you can go to Port City Java for coffee, breakfast, and other baked goods. And you can grab ice cream at Bruster's Real Ice Cream.
Dog Park on Oak Island
Of course, after being so good sitting at whatever fine establishment you took your dog to eat, you may want to exercise their ya-yas out at a dog park. Check out Salty Dog Park of Oak Island! Let your baby run like the wind in this off-leash dog park along the Cape Fear River. Make sure to bring a bowl and water after all that excitement!
Spacious Dog-Friendly Vacation Rentals on Oak Island
Getting a dog-friendly vacation rental helps cut costs, but it also adds so much fun to your trip by bringing your furriest family member along. Check out our best dog-friendly vacation rentals and see which is your favorite. Book a reservation and make plans for a memorable vacation this year.
Our Featured Properties
Hand-picked, just for you!
8 Full Baths, 1 Half Bath
10 Bedrooms
32 Guests
2 Full Baths
4 Bedrooms
9 Guests
3 Full Baths
5 Bedrooms
11 Guests