28 Jul 2022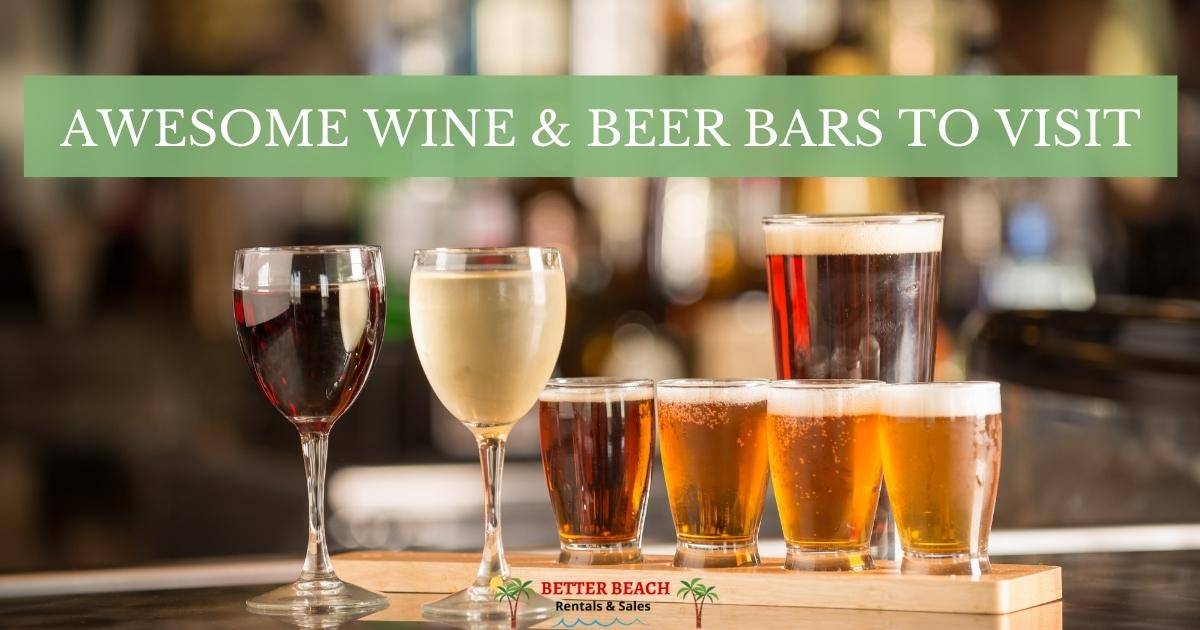 Are you looking for a great place to get some wine or beer in the Oak Island area? Here's a list of local companies to check out on your Oak Island vacation!
And if you haven't checked out our current available properties yet, you can start planning your summer vacation today.
The Grape & Ale
Retailer
Location: 8521 E Oak Island Dr Oak Island
Wines, beers, and gift baskets are some of the things this shop offers. They carry a diverse selection of wines you can purchase by the bottle or also by the glass.
Many of their wines come from various regions, tastes, and price ranges. They also have 12 taps that often change as they get new craft beers in, such as Kolsch or stouts. They also sell four or six packs and singles.
If you'd like to create a gift basket, just select which wines and beers you'd like, and they put it together for you in a beautiful arrangement perfect for any event or occasion.
If you'd like to try before buying, they offer free beer and wine tastings, and live music. Check out their website The Grape and Ale for more information. Or check out their Facebook page.
Lonerider at Oak Island
Bar and Restaurant
Location: 57th Place West Oak Island, NC
They just opened their Oak Island location at the end of last May 2022. They sit right on the water where you can enjoy atmosphere, a view, listen to live music on certain nights, and play outdoor games all while enjoy your brew or spirits.
If you'd like to grab a bite to eat, they have starters, pub plates, seafood, salads, desserts, and a kid's menu. The reviews say it all. They are applauded for having friendly service, great food, and an outstanding experience. Check them out on Facebook!
You can also visit their website Lonerider for more information about their company and other locations!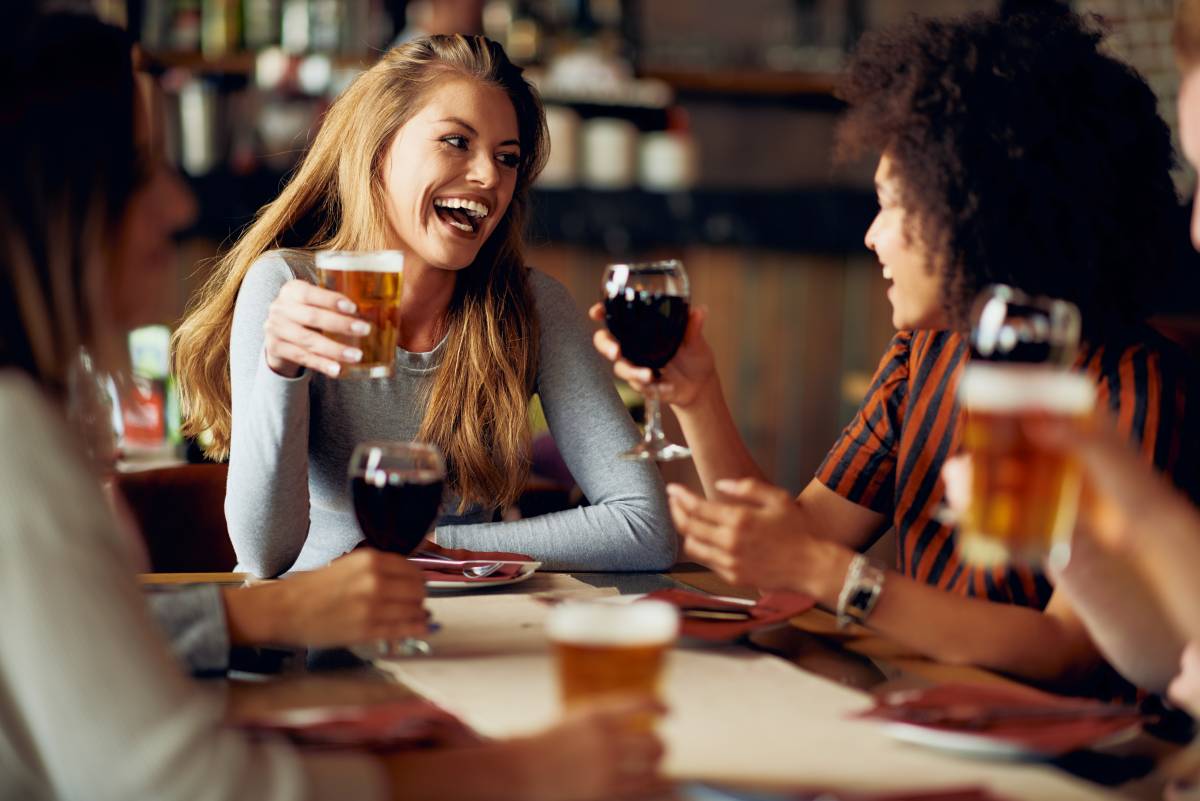 American Fish Company
Bar
Location: 150 Yacht Basin Dr, Southport, NC
This is the perfect place to go when you've already had lunch or dinner and you're looking to have some drinks in a great atmosphere. This bar sits right on the water and offers friendly service and an amazing view.
It's a great place to be social, with friendly staff and other patrons, and a wonderful view of the sunset. Overall, it's revered for being an awesome local hangout.
Check out their Facebook page for more information.
The Wine Rack
Retailer and Local Hangout
Location: 102 W Brown St, Southport, NC
This retailer and local hangout are a favorite among patrons. They offer a store so you can purchase wine and craft beer while also offering a place to grab a drink, listen to live music, and hang out for a night. 
On Friday nights from 5PM – 7PM they offer a free wine tasting where you can come try 5 different kinds of wines while also being able to talk to the distributor for more information about the wine and the region it comes from. Perfect for wine lovers!
Every Wednesday from 6PM – 7PM, June through September, they offer live local music from musicians and artists around the Southport and greater Wilmington area. 
They accept special orders and will even deliver in the Southport area. Check out their website Southport Wine Rack for more information. They also have a Facebook page where you can see their rave reviews and updates.
Oak Island is a beautiful part of North Carolina that is a popular travel destination for many. You can enjoy a glass of wine in any part of the country, but what really makes it special is the culture and location. Oak Island has an amazing culture of people, many enjoyable places to visit, and east coast views you just can't beat. Come join us!
If you haven't made your summer travel plans yet, check out our available properties. We have many to choose from that are currently on special we think you and your family will enjoy!