13 Sep 2023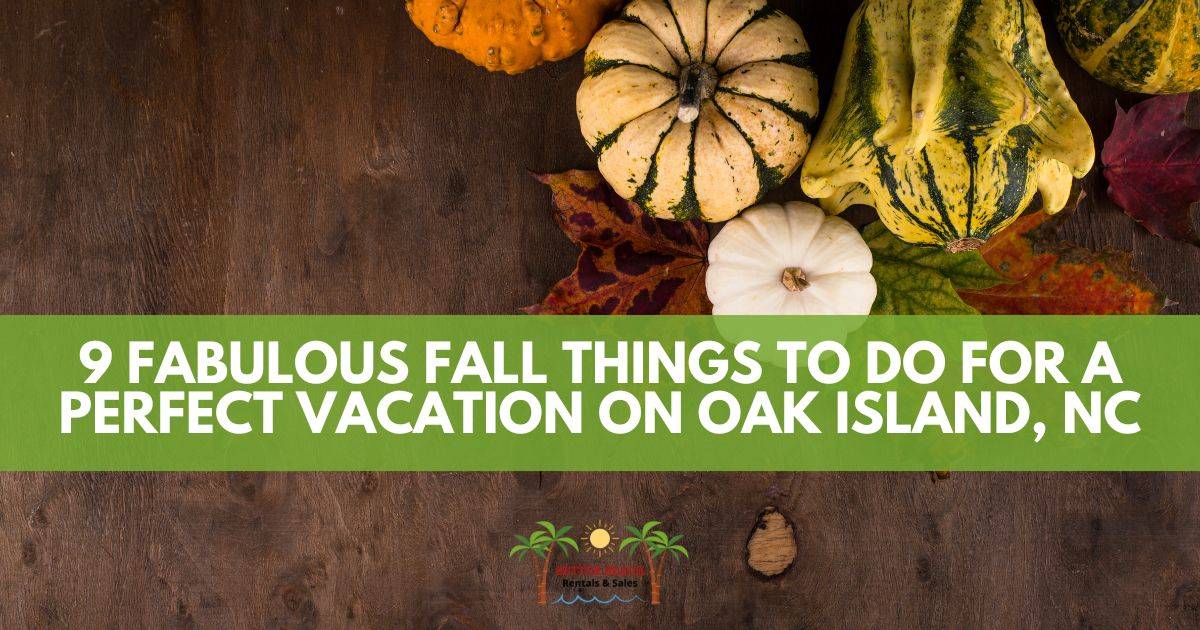 As the summer sun bids farewell, Oak Island, NC, and its neighboring towns gear up to welcome fall's vibrant hues with a series of events that promise fun, excitement, and a rich cultural experience. Whether you are a literary enthusiast, a food lover, or someone seeking spooky adventures, there is something for everyone local and vacationing on the island. Keep reading to find out more and start building your fall vacation itinerary!
Wilmington Riverfest
Experience Wilmington at its best in one of the largest festivals of the year. Join the community spirit this October 7th and 8th at Wilmington's cherished Riverfest. Picture a lively gathering where the streets buzz with local artisans showcasing their masterpieces and over 30 food stalls tempting you with delightful bites. As local bands fill the air with vibrant tunes, the event reaches its peak with a sky illuminated by a spectacular fireworks show. The crowning of the "Miss Riverfest" ambassador adds a touch of tradition to this joyous occasion. Dive into the heart of Wilmington and create unforgettable memories at this free event! Learn more on their official website.
Brunswick County Intercultural Festival (Belville)
Get ready to immerse yourself in a rich cultural experience at the Brunswick County Intercultural Festival on October 8, 2023. The festival, which has been celebrating all aspects of cultural diversity since 2004, promises a day filled with music, dance, and an international village showcasing craft vendors, kid's activities, and a variety of food options. Visit their website to learn more about the festival's history and mission or to learn more about the activities planned.
NC Oyster Festival (OIB)
Dive into a celebration of arts and culinary delights at the 42nd Annual NC Oyster Festival on October 21st and 22nd at the town center park in Ocean Isle Beach, NC. Presented by the Brunswick County Chamber of Commerce, the festival showcases various arts and crafts, including handmade jewelry and woodcraft, alongside unique cuisines. The event promises a vibrant atmosphere with live music spanning genres from rock-n-roll to classic beach tunes. Visitors can also enjoy oyster shucking and cooking contests, adding a competitive spirit to the festivities. Learn more on their official website.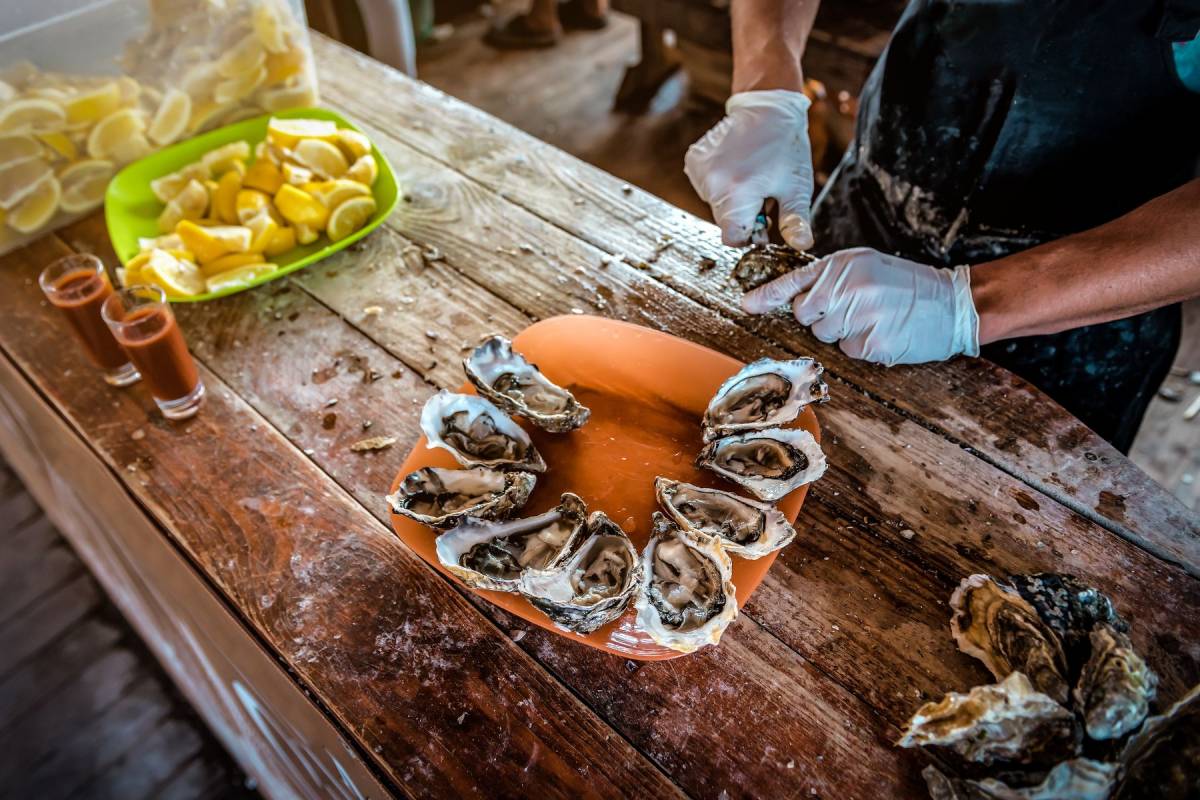 Halloween Movie in the Park (Belville)
Mark your calendar for a spooky and fun evening at the Halloween Movie in the Park event on October 21, 2023. The event is scheduled from 7:00 p.m. to 9:00 p.m. at the Belville Riverwalk Park in Belville, NC. Hosted by the Town of Belville, NC, this family-friendly event invites you to enjoy a Halloween movie with friends and family. It's an excellent opportunity to get into the Halloween spirit while enjoying a movie in a beautiful park setting. For more details, you can explore more about the event here.
Eggstra-Spooky Flashlight Egg Hunt (Southport)
Join the fun at the Eggstra-Spooky Flashlight Egg Hunt on October 27th at Bill Smith Park. This highly anticipated event, which starts at 6:30 p.m. and goes until 8:30 p.m., invites children to come dressed in their favorite costumes, ready to hunt down treat-filled orange and black eggs scattered around the park. This free event promises a delightful evening for the little ones, encouraging them to have a spooky good time while indulging in a unique egg hunt experience. For more details, visit the event website.
Oak Island Spooktacular Halloween
Join the Oak Island Spooktacular Halloween event on October 28, 2023, at Middleton Park, Oak Island, NC, from 6:00 p.m. to 8:00 p.m. Dress in your Halloween best and enjoy contests, live music, and games. The family-friendly event is free to attend, promising carnival-type fun and candy. Find out more on the event website.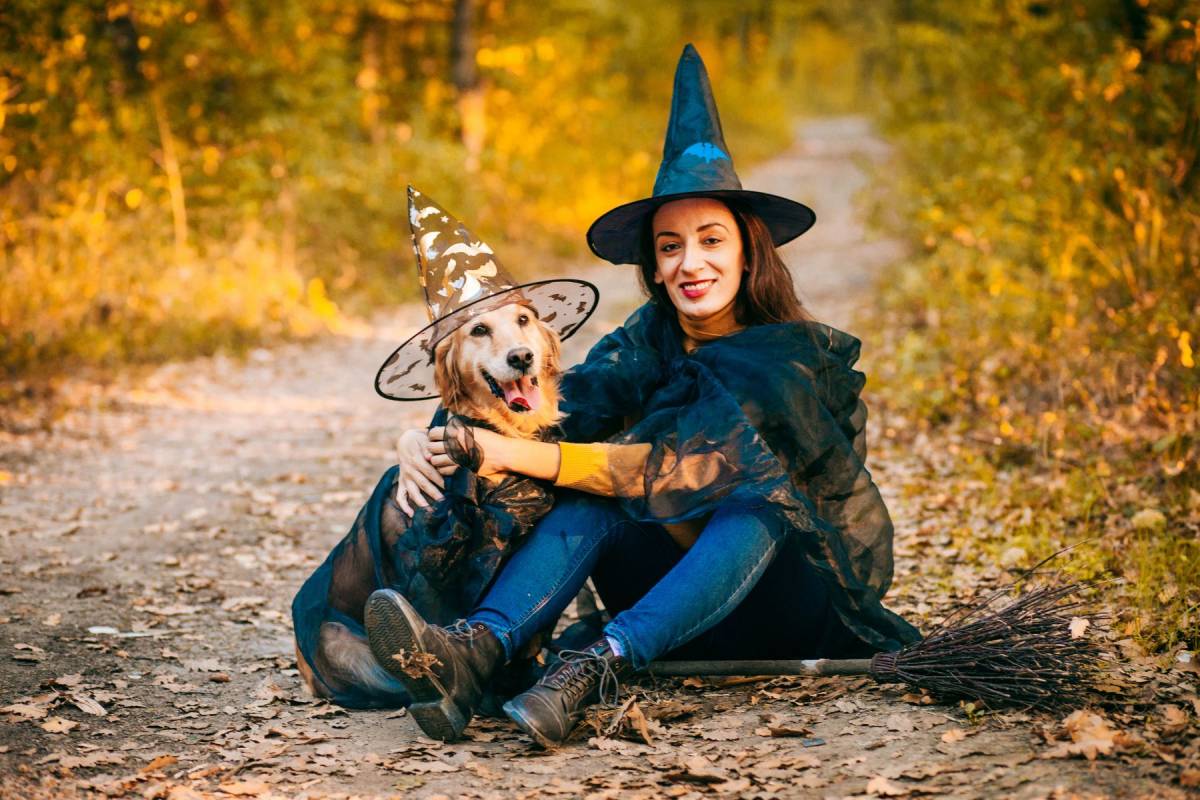 Halloween with Port City Paranormal (Leland)
Celebrate Halloween at the Port City Paranormal party on October 28th, from 7:00 p.m. to 1:00 a.m. at the Geo Fund Event Center in Leland, NC. Enjoy ghost stories, bar drinks, dancing, costume contests, and door prizes. Entry is $5 at the door. Don't miss this night of eerie fun!
NC Festival by the Sea (Holden Beach)
Discover local art and enjoy family fun at the NC Festival by the Sea in Holden Beach on October 28-29, 2023. The event has live entertainment, arts and crafts vendors, and fun for all ages, including hermit crab races and costume contests. Enjoy various food vendors with snacks and cuisine like Boba Tea by the Sea, Greek Boys, Hawg Wild Catering, and much more! Check their website to stay updated as they add more details. 
Southport Wooden Boat Show (Southport)
Join the maritime festivities at the 14th Annual Southport Wooden Boat Show on November 4, 2023, from 10 a.m. to 4 p.m. in Southport. The event features wooden boat displays, nautical demonstrations, and activities for kids, alongside delicious food offerings from Chef Craig Blanks, including a Seafood Chowder, Shrimp and Grist, and a Shrimp Boil. Learn more on the event website.
We invite you to make the most of this festive season by indulging in the experiences these events offer. Consider booking a vacation beach rental with Better Beach Rentals to make your stay even more memorable. We offer the perfect setting for a unique fall vacation with amenities ranging from oceanfront views to pet-friendly options. So why wait? Book your stay now and enter a world of fun, adventure, and unforgettable experiences at one of the best places in Oak Island.
Our Featured Properties
Hand-picked, just for you!
5 Full Baths, 1 Half Bath
7 Bedrooms
22 Guests
9 Full Baths
12 Bedrooms
35 Guests
3 Full Baths
4 Bedrooms
14 Guests