10 Mar 2023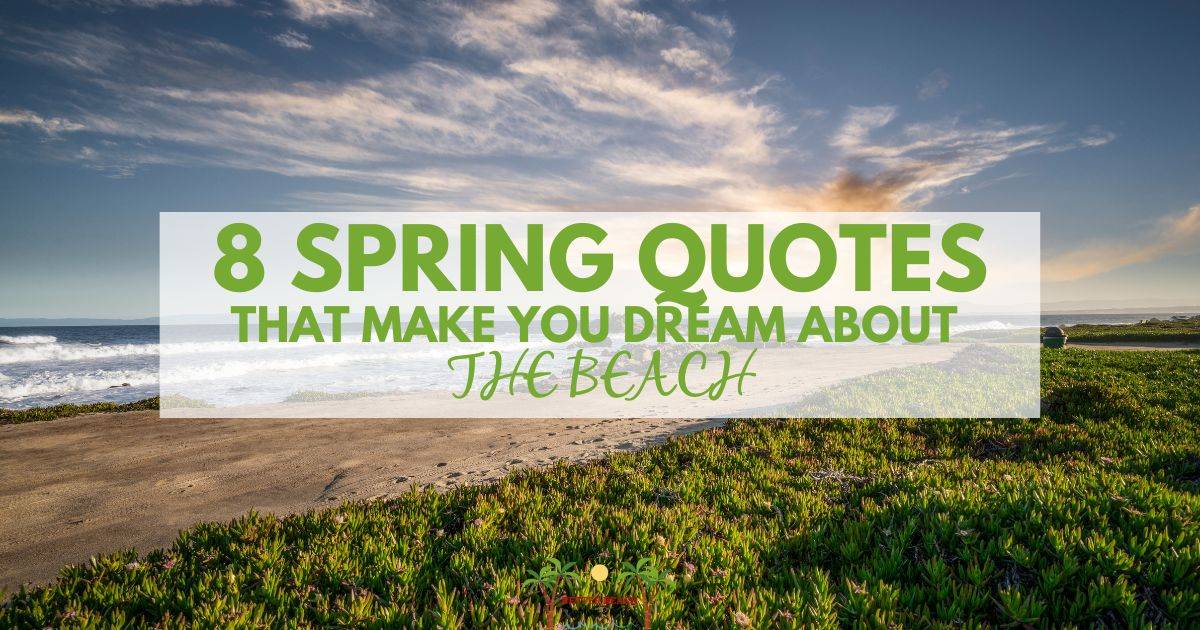 Spring is in the air, and the flowers will soon bloom all around us in a beautiful array of wild colors, bringing spring's fresh scents! To help spruce up those wintertime vibes, we've gathered a few quotes for the spring season to get you dreaming about the beach! It's time to start making those spring and summer plans for your favorite beach house in Oak Island!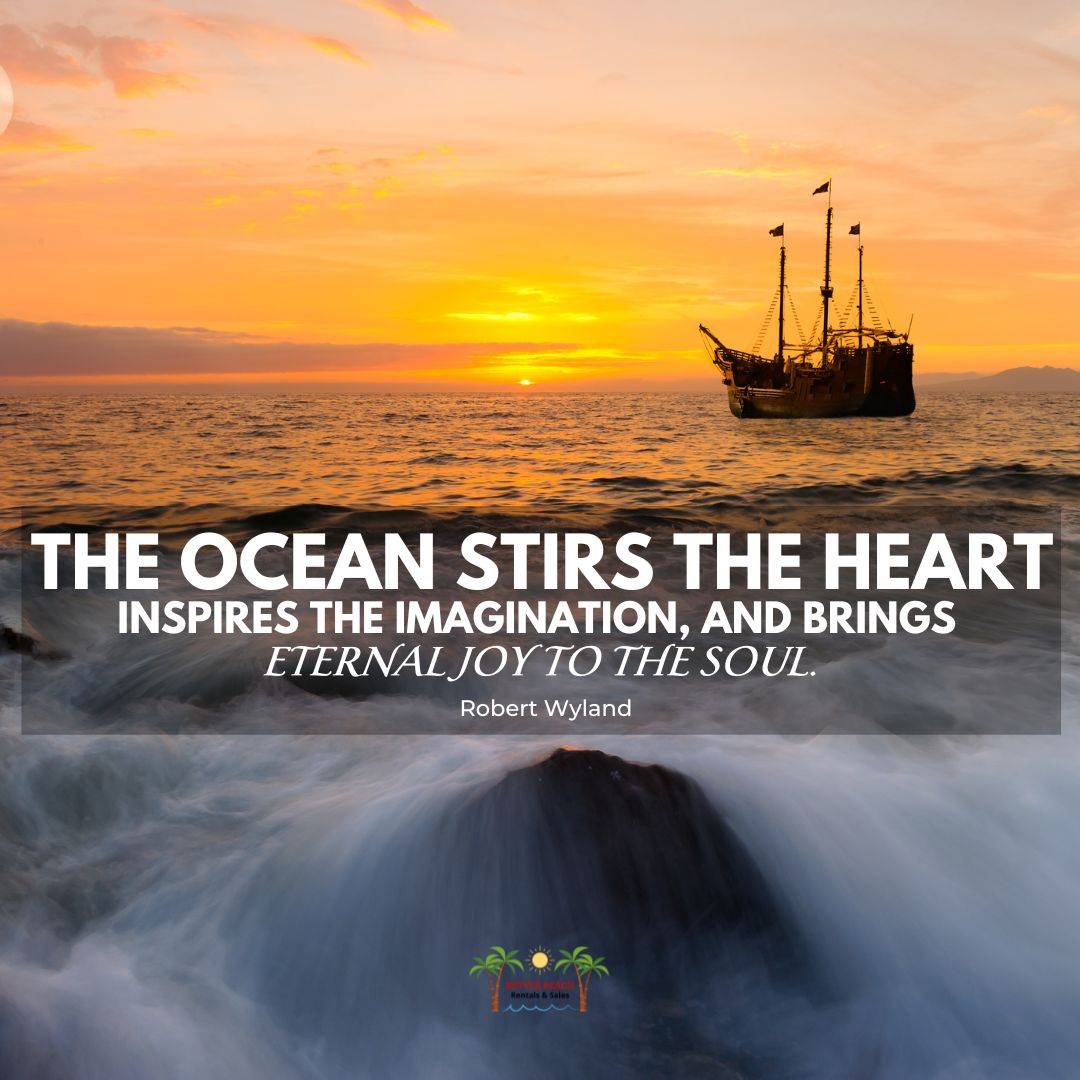 "The ocean stirs the heart, inspires the imagination and brings eternal joy to the soul." – Robert Wyland
The best place to be in the world is by the ocean, especially after a long winter of cold and clouds. Spending time in the spring ocean air brings wonder and joy!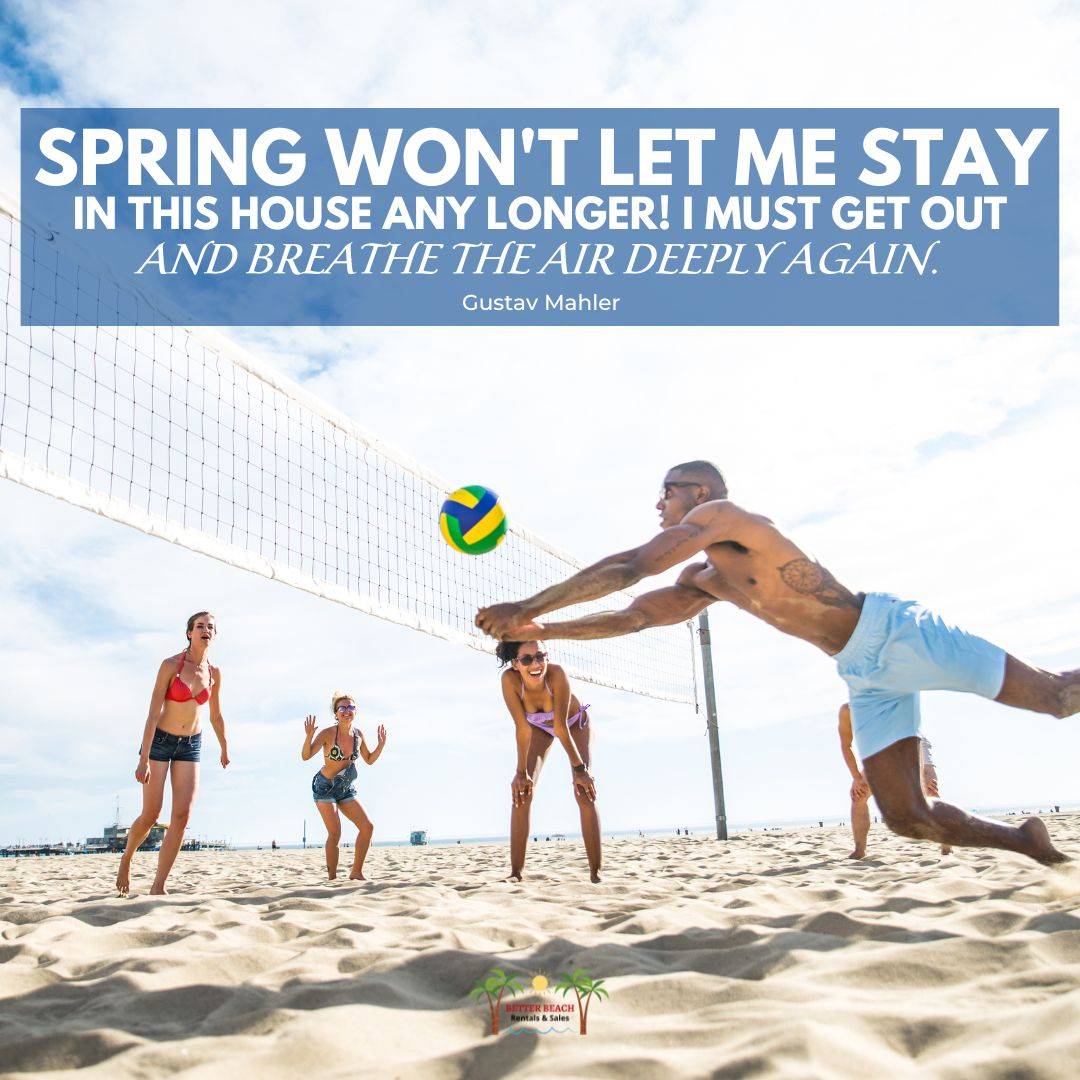 "Spring won't let me stay in this house any longer! I must get out and breathe the air deeply again." – Gustav Mahler
Don't resist it! If you've got the wintertime blues or cabin fever, that's a sure sign it's time to get out of the house and have fun. The beach is the perfect place!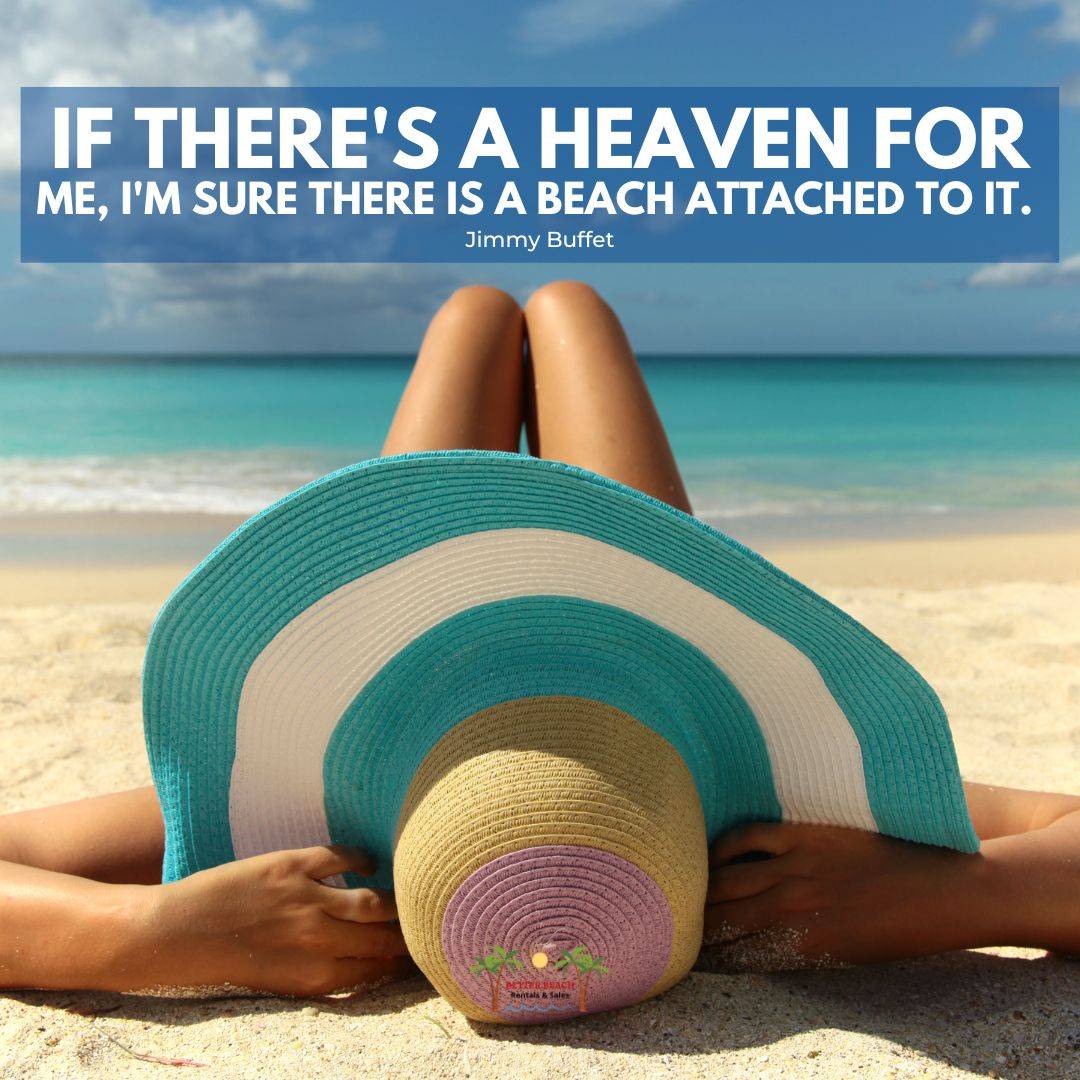 "If there's a heaven for me, I'm sure it has a beach attached to it." – Jimmy Buffett
If it's heaven you're looking for, go to the beach and stay awhile! The longer, the better.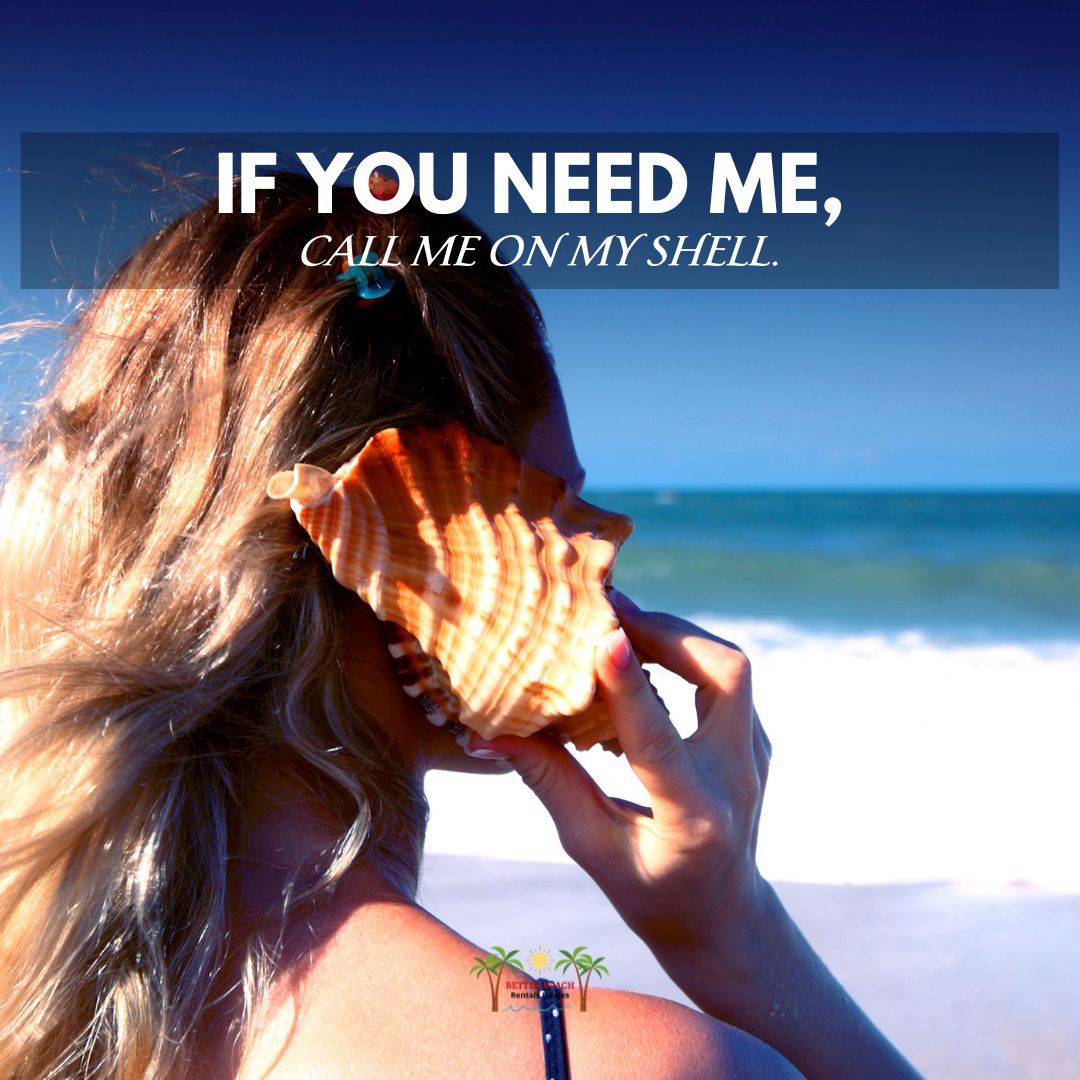 "If you need me, call me on my shell." – Unknown
Oh, how the world would change if we all got a shell phone instead! But you will most definitely benefit from leaving yours at the beach house!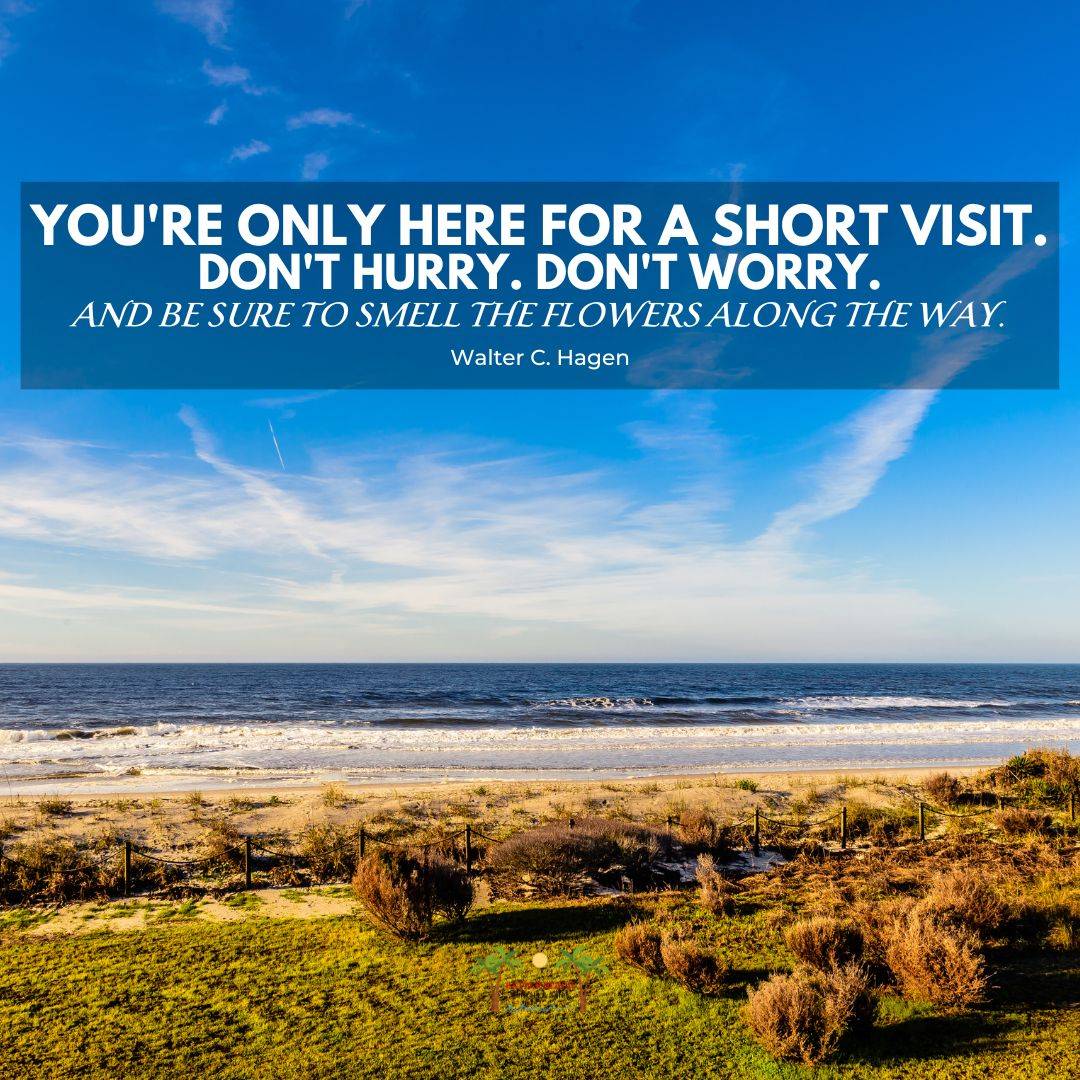 "You're only here for a short visit. Don't hurry. Don't worry. And be sure to smell the flowers along the way." – Walter C. Hagen
Our everyday lives can make it easy to forget why we're here. The more you visit nature, like going to the beach, the more you will remember the best parts of life.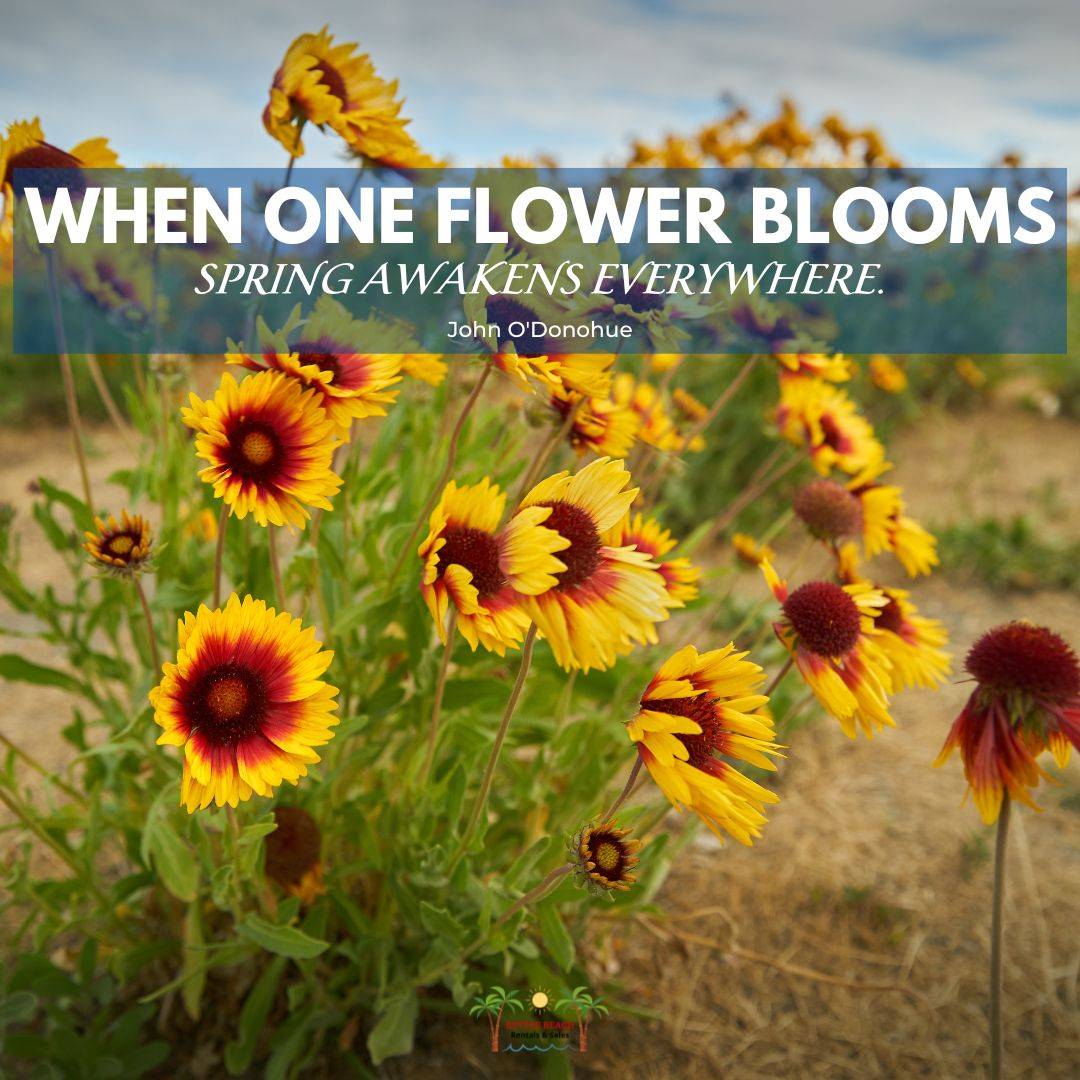 "When one flower blooms, spring awakens everywhere." – John O'Donohue
Like how one flower starts the spring season, and nature rejuvenates us, we take that with us to everyone we meet. And like that fresh-faced flower that first blooms, we can be the person that brings that kind of joy to those we meet in life!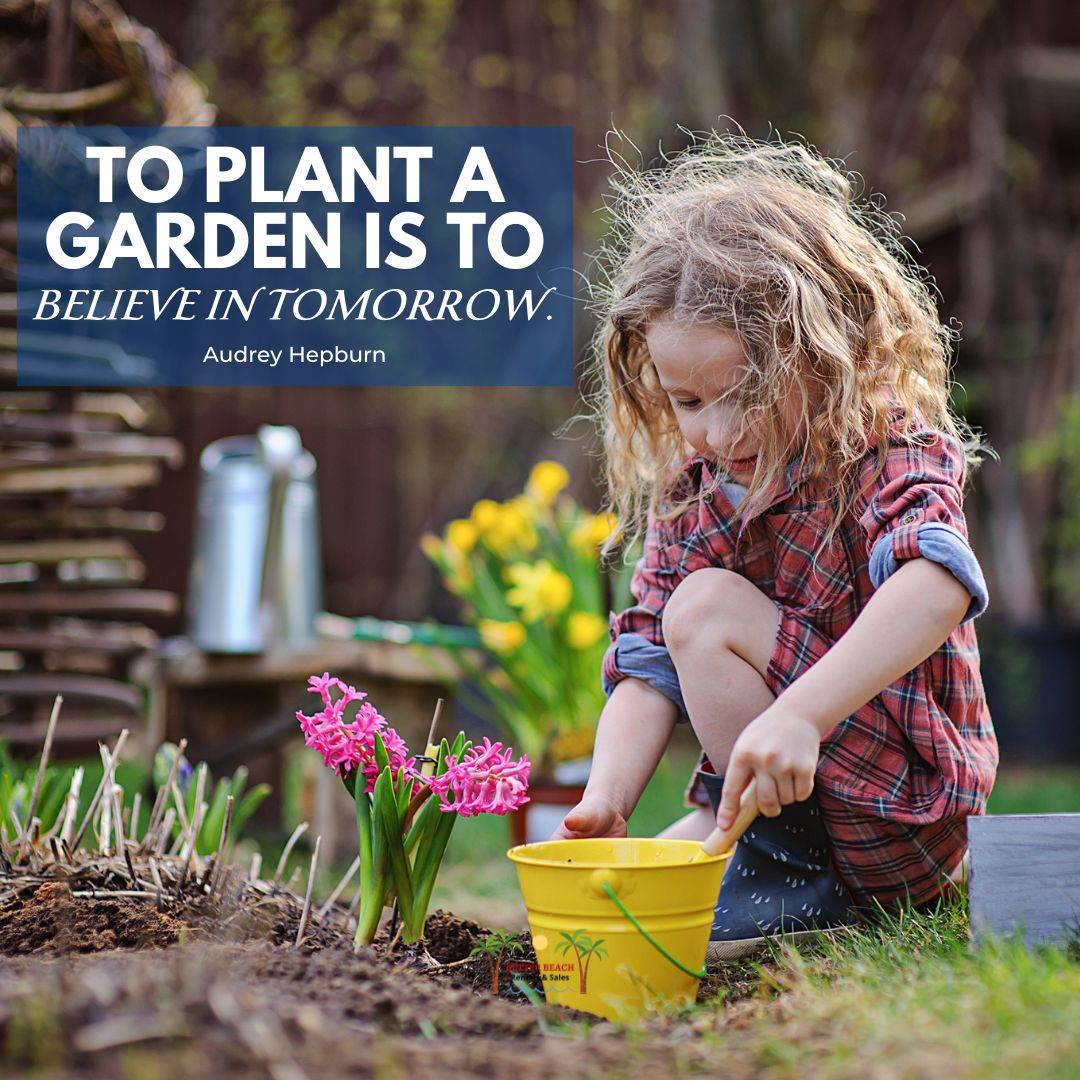 "To plant a garden is to believe in tomorrow." – Audrey Hepburn
Springtime is a perfect time to plant a garden, get out in nature, and fill yourself up with hope for tomorrow! Everything has its season, which means all things eventually renew.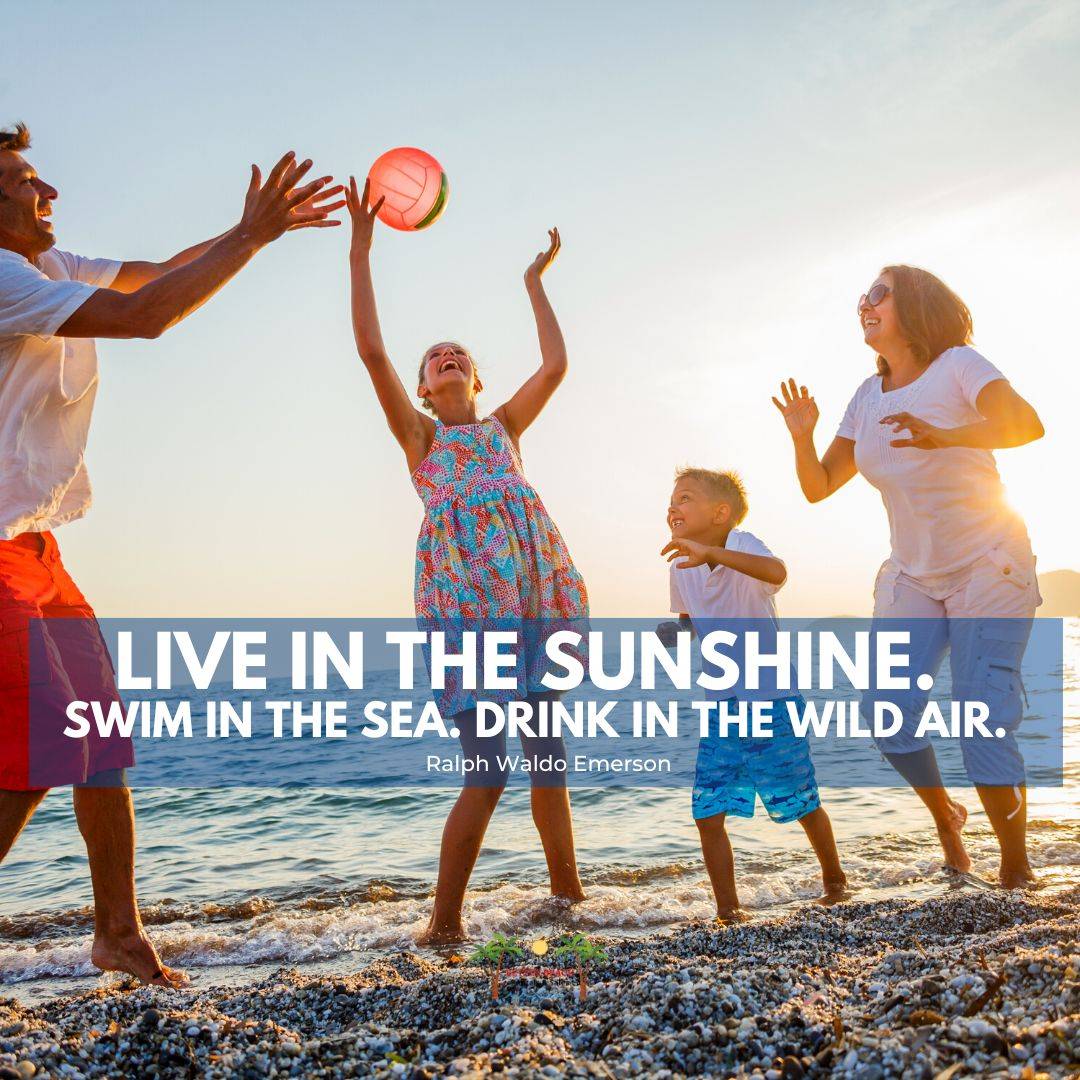 "Live in the sunshine. Swim in the sea. Drink in the wild air." – Ralph Waldo Emerson
Make sure to always invite opportunities in to really live life. There is so much to enjoy all around you, and the spring season is an exciting time to get out and embrace all the new things about life.
No matter how you spend your spring this season, find things that make you smile and share that with everyone you love. And if you want to make spring extra special, browse our fantastic beach properties and reserve your favorite for a beach vacation!
We also have many vacation specials you might like. Contact us with any questions you may have.
Our Featured Properties
Hand-picked, just for you!
3 Baths
4 Bedrooms
10 Guests
10 Baths
12 Bedrooms
32 Guests
6 Baths
7 Bedrooms
24 Guests