22 Nov 2022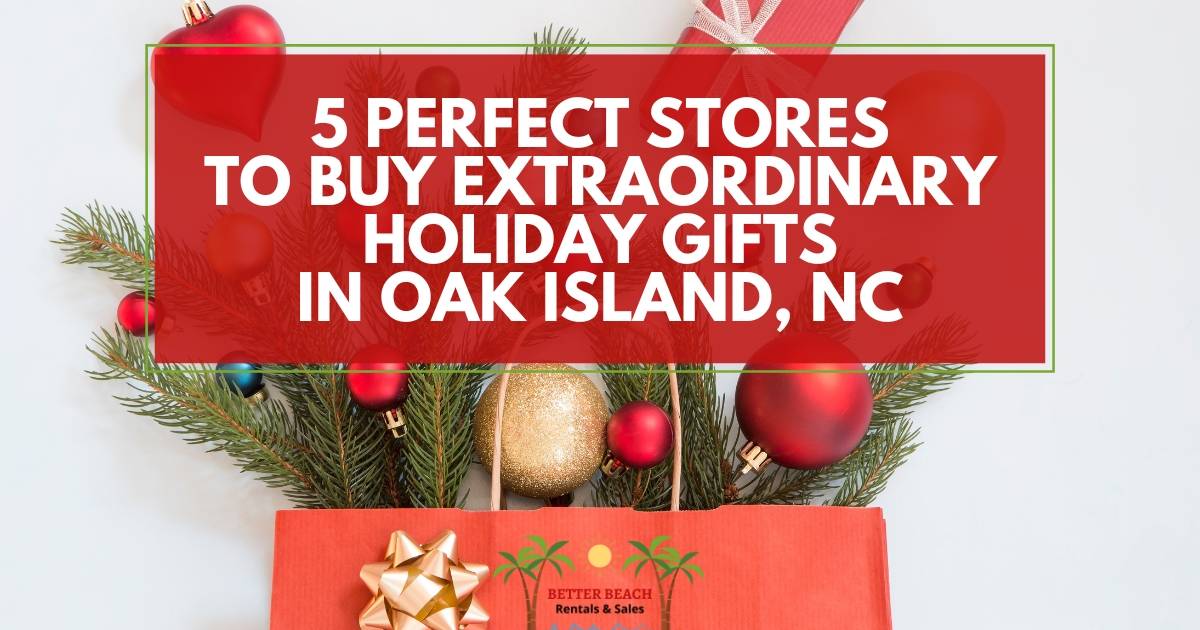 If you're looking for authentic gifts for loved ones, the best places to look are local shops. You can find some unique items from local artisans who create new things or look to bring in rare items from other vendors. We gathered a list to help you find some great places to shop. A perfect activity while you are spending the holidays in your cozy vacation rental!
Best Local Businesses to Shop for Holiday Gifts
Lantana's Gallery and Fine Gifts
113 S. Howe St.
Southport, NC 28461
This lovely local small business has marvelous gifts for any occasion or holiday. You can find kitchenware and décor, paintings for your wall, pottery, and elegant jewelry. If you're looking for pet-themed gifts, or holiday candles and soaps, this is a great shop to browse.
They have many other things, so be sure to stop by. You'll always find something new here!
Coastal Cottage Shoppe
5130 Southport Supply Rd.
Southport, NC 28461
If you love coastal-style art, this shop has plenty! They receive new pieces daily that they carefully curated to offer you only the best selections. They offer items from over 50 local artists. You will find art, wares, and furniture that reflect the coastal lifestyle.
You will also find specialty foods, candles, lotions, and potions that will add that coastal feel to your interior décor. They strive to delight you by providing selections you love. If you have suggestions of items for them to carry, feel free to let them know. You are sure to find a wonderful gift for your friends or family.
Olde Southport Village Shoppes
1102 N Howe St.
Southport, NC 28461
Several local businesses make up the Olde Southport Village Shoppes! You'll find Debbie's Hair Studio, General Store, Earth to Fire Pottery, Driftwood Custom Designs, Captain's Quarters, Fields of Dreams, Focus on You, Orange House Gallery, Cin by the Sea, and more!
These shops are charming little houses converted into small stores for small businesses. You can find great items like specialty jellies, home décor, antiques and collectibles, old-fashioned glass bottles, artwork, pottery, and more. You can even grab a refreshing beverage at the General Store. A great place to browse to get in the holiday spirit and find some great gifts.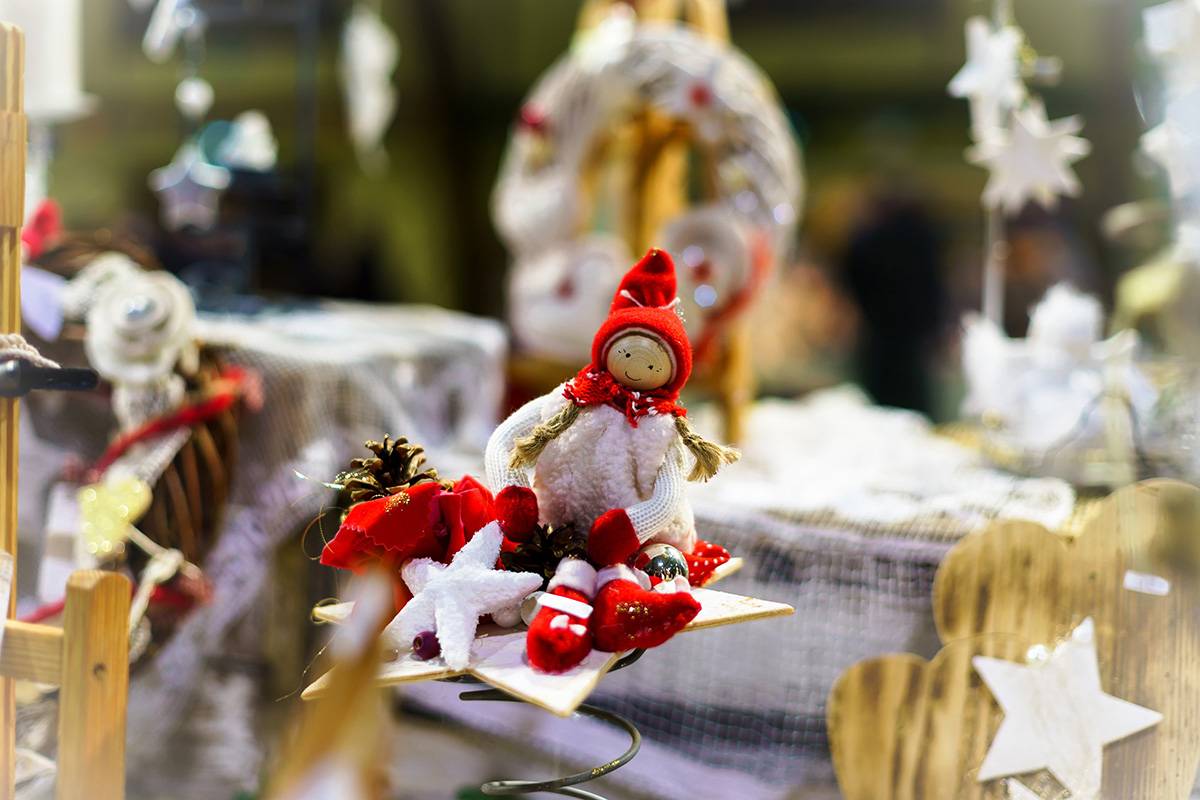 Dunes Mercantile
8600 E. Oak Island Dr.
STE #5
Oak Island, NC
Find guitars for that music lover in your family and gifts for the rest of them at this "gifts and guitars" local business. They have a beautiful selection of guitars with brands like Yamaha and Takamine. They also carry guitar accessories and amplifiers. You'll have to check them out to see their entire selection of instruments.
You can also find gorgeous pottery, stained glass, paintings, Long Leaf Pine Weaving, handmade jewelry, and so much more. The atmosphere is laid back and comfortable so you can browse to your heart's content!
Franklin Square Gallery
130 E. West Street
Southport, NC
This nonprofit gallery is in a historic building built as a school in 1904 in downtown Southport. They feature handmade art, jewelry, pottery, and other stunning gifts you won't find anywhere else. As a cooperative, the artists work together to keep the gallery alive. They showcase artwork and talent from around the southeastern North Carolina area.
You can also attend their First Friday art shows or charity events to help support local artists. You're sure to find a unique gift here with so many diverse artists!
Come Stay on Oak Island This Holiday!
If you still haven't found the perfect gift for your family, consider booking a family holiday beach vacation! Oak Island is one of the best places to stay. Browse our vacation rentals and book a gift vacation today! If you have any questions, feel free to contact us. We'd love to help you plan the perfect holiday vacation!
Our Featured Properties
Hand-picked, just for you!
9 Full Baths
12 Bedrooms
35 Guests
5 Full Baths, 1 Half Bath
7 Bedrooms
22 Guests
3 Full Baths
4 Bedrooms
14 Guests