---
How to Protect Your Oak Island Beach Vacation
Posted On Monday, March 26, 2018
---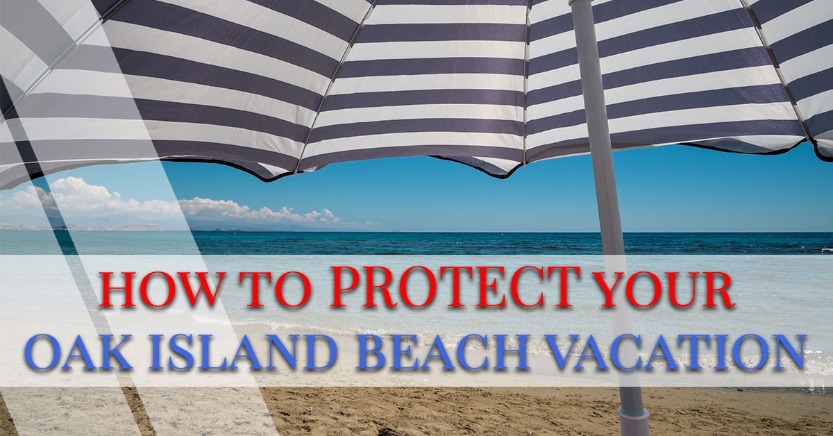 You've packed the car, the kids are fired up, and you've booked the perfect Oak Island vacation rental. Everything is set for a blissful week of well-deserved rest and relaxation. But, before you leave the driveway let's talk about all the little things you can do to protect your Oak Island vacation investment and ensure you'll have a safe and worry-free vacation from door to door.

Travel Insurance
Every year vacations are interrupted by unforeseen events. Maybe there is a death in the family, illness or sometimes even mother nature has other plans for your vacation week. The most affordable way to protect your investment is by purchasing a travel insurance policy.
Better Beach Rentals has partnered with Red Sky Travel insurance, an industry leader in the vacation insurance market. The Red Sky, Sun Trip Preserver policy offers a wide range of coverages that ensures no matter what happens you're covered. The one thing you won't have to worry about is your wallet. For more information on Sun Trip Preserver give one of our reservationists a call or
Don't Forget About Home
Sure you turned off the coffee pot. The DVR is set to record the latest Game of Thrones episode, but there are a few more things you need to do before leaving an empty house for a week or more. Here are six things to do that will help protect your home while you're out soaking up some Carolina sun.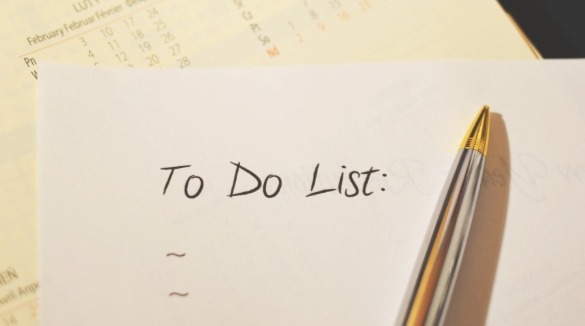 Before You Leave Home Checklist
Mail/Newspaper
Nothing tells a would be criminal that you're not home like a box full of mail or a driveway scattered with week-old newspapers. Have your delivery stopped or arrange from them to be picked up by a friend or neighbor while on vacation.

Lawn
When the yard begins to look like a jungle, thieves decide to go hunting. Make sure to have the lawn mowed while you are gone, or at least cut it a little shorter before you leave.

Lights
It's true that night brings out the would-be thief. Burglars love to target a dark home. Low or no light allows them to not only know the house is empty, but provides them cover to do their dirty work. Use electronic timers to give the appearance you are home.
Social Media
Instagram, Facebook, and Twitter are all fun, but in this day and age, there are a few things to be aware of when using social media. Make sure to have your privacy settings set to allow only friends, family and trusted associates to see your posts and updates. No need broadcasting to the would be crooks you're five hundred miles away.

Checking In
Have a neighbor or friend you trust check on the house. Few things offer better protection from an opportunistic crook than the appearance of people coming and going. Remember, the crooks don't like unpredictability.

Lock Up Valuables
If you have valuable things like guns, or collectibles, make sure they are safely locked up or well hidden. If a thief was to get into your house, there is no need to make their job easier. For insurance purposes having photos of these items is a great idea. Makes filing claims a lot easier.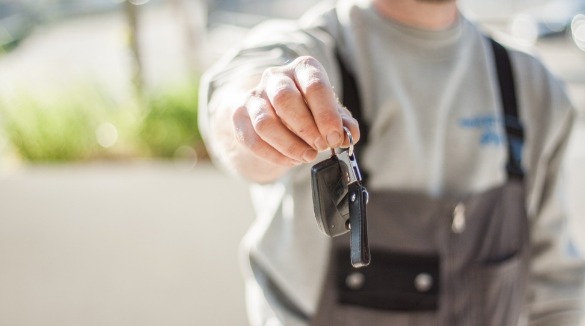 Car Care For A Worry-Free Trip
Most Oak Island vacationers arrive by car. Oak Islands central location is easy to reach for many folks, but summer is hard on vehicles, maybe even more so than winter. Make sure your car is in good condition before leaving for the road. Being stuck on the side of the road is no way to start a vacation.

Tire Check
Inspect the tires. Look for dry rot, bald spots, and make sure they are properly inflated. Remember always check and inflate tires when they are cold.

Fluids
Check the oil. If you need an oil change do it before you leave. Oil is the lifeblood of the car and one of the easiest ways to protect your engine from problems. Clean oil makes for a happy car.

Battery
Make sure your battery is charged and its terminals are clean. Most auto supply stores will check this for you as a courtesy, but few things are as frustrating as a dead battery. Oh, and don't forget to pack some jumper cables.

Spare Keys
Have a set of spare keys. It is all too easy to lock your keys in the car. Avoid expensive locksmith fees and have a spare key either hidden in a hide a key or with another member of your party.

Insurance
Double check you have copies of all your car insurance documents and important contact info to any groups you belong to such as AAA.

GPS Safety
If you have a GPS, delete your "home address." If it' s stolen, it will prevent thieves from being led right to an empty home.

Tips For Avoiding Identity Theft
Before you leave for vacation there are a few things you can do to help reduce the chance of identity theft. Here are just a few of those tips that the experts suggest taking.
Tell Your Bank and Credit Card Issuer Where and When You are Traveling
Before you leave on your trip, call your bank and credit card companies. Let them know you are going to be traveling. Most institutions are happy to monitor your accounts, as they don't want to be liable for any stolen sums.
Use Pin Based ATM Cards Only
Use a pin-based ATM card only, rather than a check or debit card. Check and debit cards can be used without a pin to make purchases. By using a pin-based card, a stolen card in the hands of a criminal won't allow access to the funds in your checking account.
Make Sure You Pack A Credit Card
If you aren't using cash while traveling, use a credit card. Credit cards are preferred over your debit card. If someone gets your debit card number, you'll likely lose all the money in your checking account. Reversing these charges is difficult and time-consuming. If someone steals your credit card, you'll have an easier time recouping your losses.
Leave it at Home
Will you really need your checkbook and extra credit cards? Sanitize your wallet and remove anything and everything you will not be using on your trip especially things that are helpful to criminals.
Bills, Bills, and More Bills
Pay your bills before leaving for vacation. Never take bills along with you. Leaving a bill around by accident with sensitive account information is a serious threat to your identity.
Hopefully, there will be no surprises during or after your Oak Island beach vacation. Rest assured that our dedicated on-site staff is here to help you with all your family's vacation needs. We're not just here to take a reservation, we are with you every step of the way and look forward to helping you have the best possible Oak Island vacation experience. Summer is coming and bookings are filling up fast. Book your Oak Island vacation today.

Comment on this post!