---
Fun Ways to Bring a Little Bit of the Beach to Your Home
Posted On Tuesday, March 24, 2020
---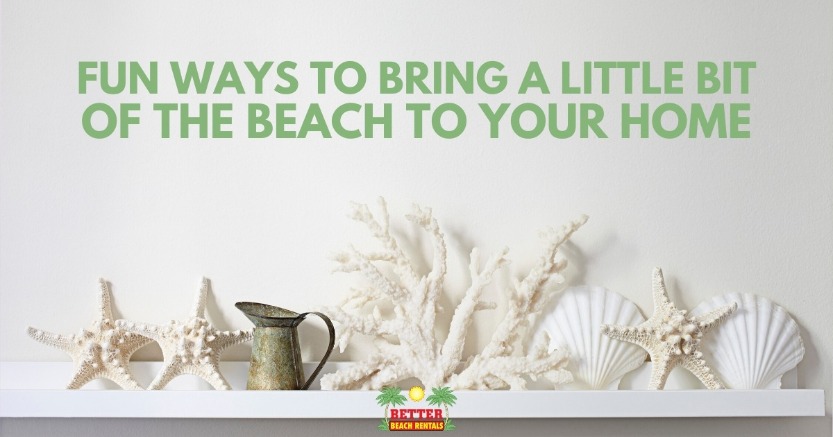 For those of us who are beach lovers, the beach is never far from our mind. Many of us at the moment can't make it to the beach, at least not today. But soon we'll be back to our normal Summer routines and headed to Oak Island. Now is the perfect time to bring a little bit of the beach to your home! This week we have some great ways to add warm beach vibes to your house.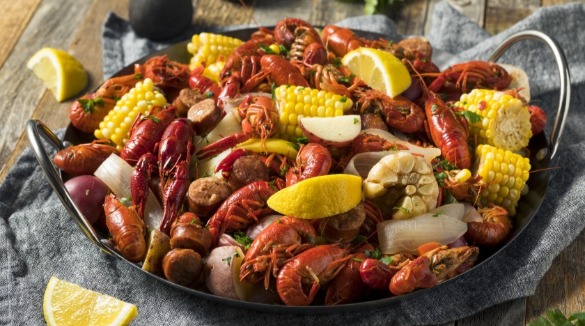 Try New Seafood Recipes
Stuck at home and need a little beach inspiration? How about bringing a little of the beach to the dinner table! There are all sorts of great seafood recipes that you can make at home. Don't forget the grill, which is one of the easiest ways to make fresh delicious seafood. Most grocery stores and local markets have plenty of seafood. Seafood is also great because it freezes well. From Cod to Sea Bass, make it a wonderful beach inspired dinner.
Show off Some Oak Island in Your House
If you've been to Oak Island before, you may have had a chance to pick out a little piece of art or souvenir and now is a great time to showcase this in your home! Of course, nowadays everyone has a website so if you have a favorite store that you enjoy shopping at on Oak Island, show your support by ordering something online and bring a little piece of Oak Island to your home.
Bring Some Beach Colors to the House
One easy way to add a little beach spirit to your home is by bringing some beach colors to your home. When you think of the beach, dreamy soothing colors come to mind. Sea foam green and pastel peaches. No matter which colors you choose, if you are ready to do a little touch up with paint pick colors that will take you straight to the beach!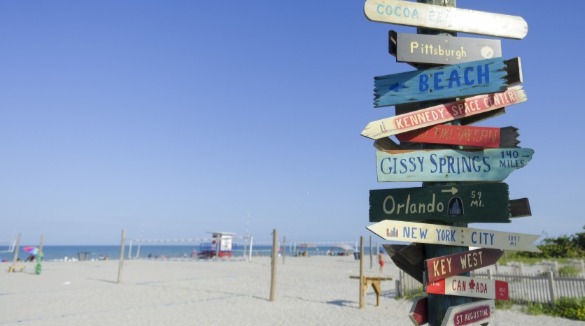 Backyard Beach Sign
We all love those fun beach signs we see in the movies. The ones with the arrows pointing in different directions, usually in bright or pastel colors.
Making a sign is easy and you can use pieces of driftwood you have collected in the past or just make simple signs out of pallet wood. Grab some bright paint, pick out cute locations, and away you go. A little beach comes to your backyard!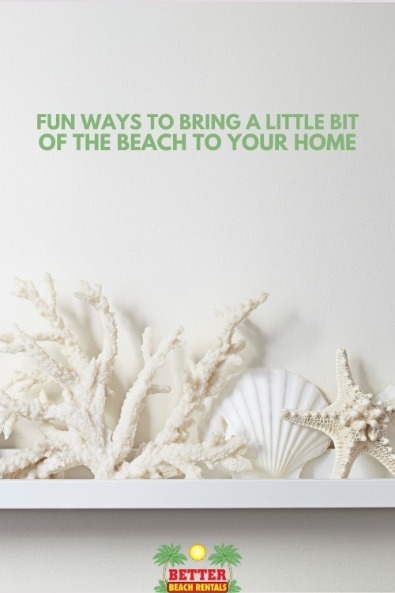 Bring A little bit of the beach to your house today
Like and follow us on Facebook.
Comment on this post!