---
10 Beach Hacks That Will Make Your Day
Posted On Monday, April 12, 2021
---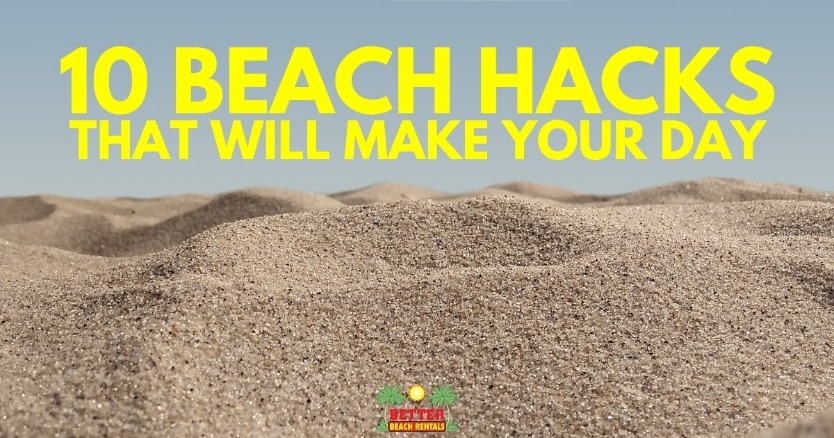 We all have them – those little tricks we use when we go to the beach that make our day just a little bit more enjoyable. Whether it is your first or hundredth time to the beach, here are ten great beach hacks that everyone will love. Hopefully you will learn a new trick that will make your next Oak Island vacation that much easier!
1. Book with Better Beach Rentals
The first beach hack you'll want to use is unleashing the best team on Oak Island. By booking with our team, you unlock a huge selection of the best vacation homes on Oak Island. From smaller homes to larger, oceanfront homes for bigger gatherings, we have it all. All the best amenities, all the best locations and of course, our wonderful customer service.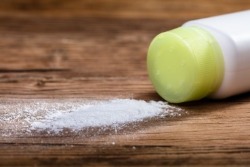 2. Baby powder is your friend
Did you know that baby powder is a handy way to keep sand off your feet? Sprinkle the powder liberally on your hands and feet. The powder absorbs the moisture from the skin, causing the sand to brush right off. This can be really helpful if you just want to head down to the beach for a beautiful Topsail Island sunrise walk. No sandy feet in the car!
3. Bring a laundry bag to the beach
If you have small children, there is a VERY good chance that you will be hauling sand toys to the beach. But what about when it comes time to take those sandy toys back home? A mesh laundry bag for your beach toys makes clean up a breeze. Before you leave the beach, simply place all toys in the mesh bag, rinse, shake dry...and you are good to go!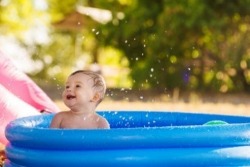 4. Bring a Kiddie Pool
Rather than worry about kids in the ocean, keep them entertained by bringing a kiddie pool on your beach trip. Obviously, you'll want to bring an inflatable one. It doesn't have to be big and since it is inflatable it will pack small enough to not be an inconvenience. Don't forget an umbrella to provide shade for the little ones.
5. Upcycle those empty jars
Have an empty peanut butter jar, or something similar in size? Don't throw it in the recycle bin! These jars can make a great waterproof, floating storage container to hold your valuables. Keep your phone, keys, and wallet safe while at the beach, pool, or boating!!

6. Use a diaper to hide valuables
It might sound crazy, but who goes digging through diapers? We love this idea for those traveling with little ones. Take advantage of your supply and hide your valuables in a spare (clean!) diaper.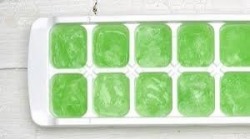 7. Aloe Vera Ice Cubes
We all know that protecting ourselves from the sun is of paramount importance, but somehow, we all manage to get sunburned every now and again. Want an instant cure? Aloe Vera Ice Cubes are just what you need — cooling, healing and soothing. Besides, nothing ruins an Oak Island beach vacation like a sunburn.
8. Use a fitted sheet to keep sand out
How smart is this?! Prop a fitted sheet up with beach bags and coolers to keep pesky sand away, and to create a clean zone for eating. Simply take the sheet and place large items like a cooler or backpack in the corners to create a sand-free play zone.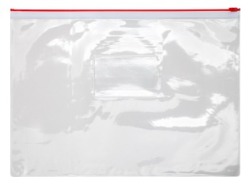 9. Zip Tops bags keep clean clothes dry & sand free
So you go the beach, and you throw a change of dry clothes in your beach bag for you and the kiddos. But when you go to change into those clothes...they are wet and sandy!!! Not fun!! Here is a great hack...use plastic zip top bags to keep your clothes dry and sand free. Easy!!

10. Frozen water bottles
Don't just throw those bottles of water in your cooler. On a hot day, freeze the bottles the night before, and use them as extra ice in the cooler. The best part is as they thaw they still stay cold and make for a great refreshing drink on those extra hot days.
What is your favorite beach hack? If you have one let us know in the comments below. Of course, the best beach hack is unleashing the power of the great team at Better Beach Rentals to help you plan your next Oak Island vacation.
Call us today to book your vacation
800-727-9222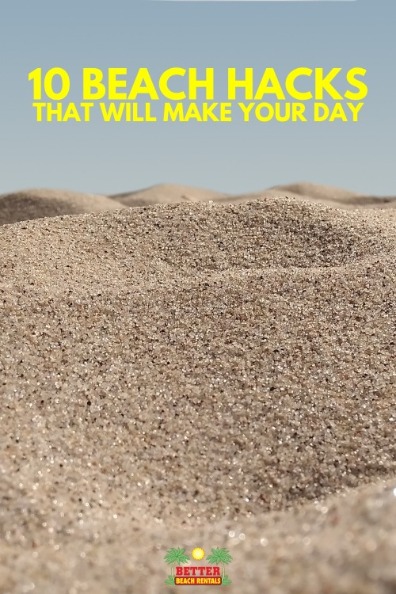 Book Your Oak Isle Vacation today
Comment on this post!